Marg Helgenberger Wanted Catherine's CSI Return To Make Sense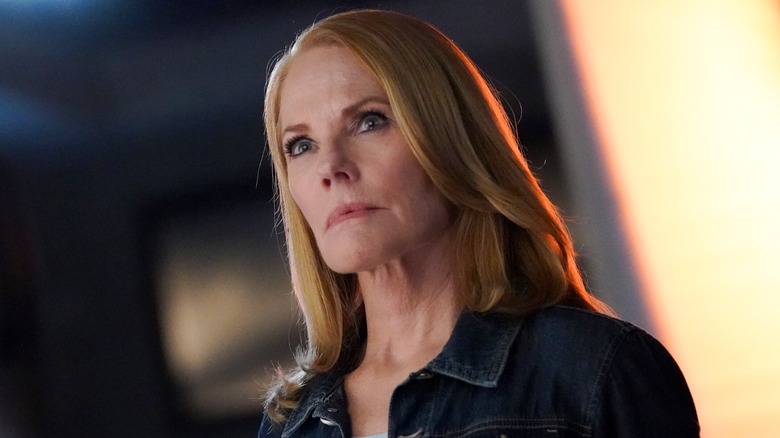 Monty Brinton/CBS
Although there have been many spin-offs, the original "CSI" helped to redefine the possibilities of law enforcement procedurals with its forensic-focused narrative. Those watching in the 2000s will easily remember the two leads that gave the 23-year-old franchise its kickstart, William Petersen and Marg Helgenberger, as Gil Grissom and Catherine Willows, respectively. Helgenberger left the series in 2012, and surprised numerous fans by returning to the role in Season 2 of "CSI: Vegas."
But for the actor, Willows' coming back to the mystery-drama series had to make sense from a storytelling perspective. As reported by Deadline in September 2022, Helgenberger revealed to CBS' TCA panel that her character's re-entry to the show couldn't be flippant since it had been years since she left her career, and a decade since the actor played the role. The "China Beach" star also shared how it was important for the investigator's return to have meaning since she developed the character with a real-life forensics expert in mind who also worked away from the job after so many years. Here is what she had to say about the meaningful purpose she requested for Catherine's big return.
Helgenberger said that after so many years, Catherine's return had to have a purpose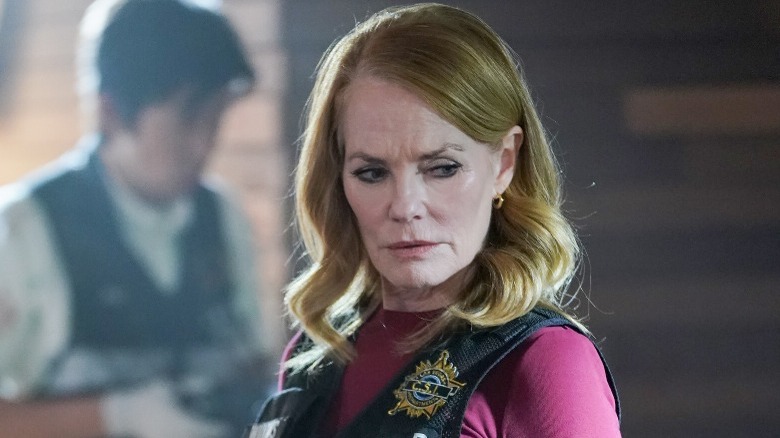 Sonja Flemming/CBS
As observed by Deadline, when "CSI" Vegas" was launched in 2021, both William Petersen and Jorja Fox (Sara Sidle) reprised their roles from the original series. Neither returned for Season 2, but Marg Helgenberger was able to rejoin the franchise after her work on "All Rise" was complete. However, Helgenberger likely would have had the same stipulations for the return of Catherine Willows had she appeared with her two-former-co-stars in the debut season.
The actor told the TCA, "I wanted to make sure there was a reason Catherine would come back to the job," before explaining that she modeled the character after a real forensics expert back when she originally landed the role in the early 2000s.
She further explained how playing the part was always difficult due to the intricacies of the field and pondered why Catherine would even return at her age after the passage of so much time. Helgenberger also explained how she had numerous talks with showrunner Jason Tracey about how best to re-introduce Catherine Willows after a full decade away from her career and vis-à-vis the actor's separation from the performance.
In the end, she hoped that it would all fall into place, which the actor said had occurred since returning to the "CSI" franchise.