Who Does Scott Adkins Play In John Wick: Chapter 4?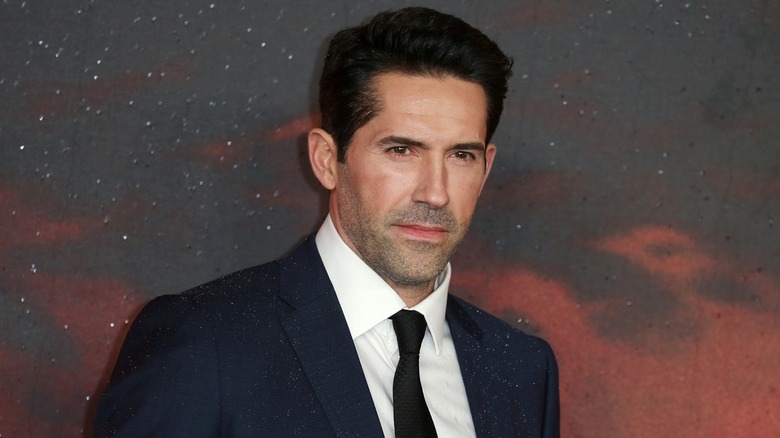 Fred Duval/Shutterstock
Since 2014, the "John Wick" movies have offered an alternative for filmgoers not committed solely to superhero or fantasy film franchises. The action-packed series, which stars Keanu Reeves in the title role, has exploded in popularity thanks to its three chapters. The upcoming installment of the series, "John Wick: Chapter 4," is sure to keep the saga in demand — if this is not the end.
One of the most exciting details about a new entry in the franchise is the cast additions, including martial arts action star Scott Adkins, will be on board for the new chapter. He will be playing a character named "Killa," which is wholly different from many of his previous roles. On Twitter, @BIGGOODERSx marveled at Adkins' unrecognizable character by stating, "I can't believe this is Scott Adkins!"
Despite his literal disappearance into one of the strange new antagonists of the new installment, Adkins says that Killa and the movie's hero have a previous history together. Here is what he has revealed about the new foe.
Adkins says Killa is the 'pompous and arrogant' head of the German table
In a video uploaded to his "Scott Adkins" YouTube channel, Scott Adkins spoke at length about his involvement in "John Wick: Chapter 4." The actor also revealed some key details about his character, Killa, that places him into conflict with John Wick. Adkins shared, "He [Killa] is the head of the German table. He is connected to John Wick in a very personal way because my character killed his father figure."
Adkins then adds how volatile the relationship between the two characters will be, which is not helped by Killa's rubbing in John's face the fact that he murdered someone so close him. The action star continued adding details about Killa and commented, "He definitely likes the sound of his own voice, and he's pretty pompous and arrogant."
In the past films, many of Wick's enemies have been unknowable to him, despite harming him or something or someone close to him or fulfilling their duties to "The High Table." Fans do not have long to wait to see the showdown between the assassin and an enemy he knows and loathes when "John Wick: Chapter 4" hits theaters on Friday, March 24, 2023.