The Boys' Infamous Termite Scene Didn't Stop The Show From Winning A Critics Choice Super Award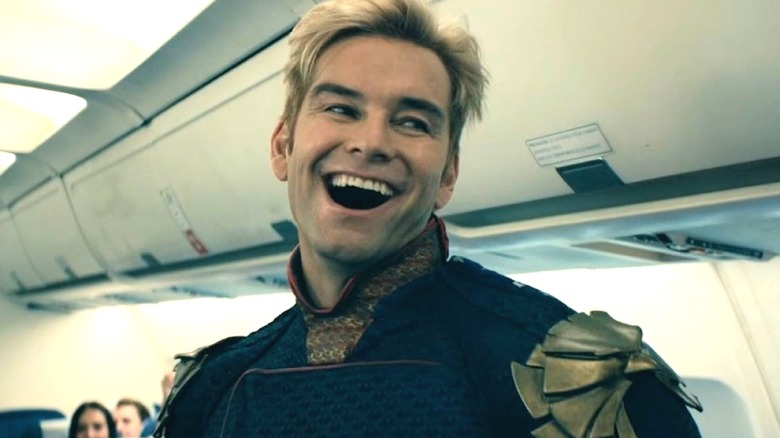 Amazon Studios
"The Boys" creator and showrunner Eric Kripke used his time accepting a Critics Choice Super Award to draw attention to one of the series' most eye-opening scenes from Season 3.
The Critics' Choice Super Awards is an offshoot of The Critics Choice Awards, which has become a major player in the awards season race leading up to the Oscars. The Super Awards focuses specifically on sci-fi, fantasy, horror, and action movies and TV series, and "The Boys" was honored by the Critics Choice Association for Best Superhero Series, Limited Series, or Made-for-TV Movie. 
Kripke, along with "The Boys" star Antony Starr — dressed as the menacing supervillain Homelander — taped an acceptance speech on the set of Season 4 of "The Boys." In the speech, Kripke specifically mentioned the shocking but hilarious Termite scene from the third season premiere. Fans will certainly remember when the superpowered Termite shrunk down and hopped into the private parts of another character to pleasure him — only to sneeze and instantly return to full size, with disastrous results. "It's the first time in history that a shrinking man crawling up another man's urethra and then exploding his penis won a best show award," Kripke said in his acceptance video. Without missing a beat, Starr added, "[It's] probably not the last time."
Luckily for Starr, there were more accolades from the Super Awards in store.
Starr won two other Super Awards for his individual work on The Boys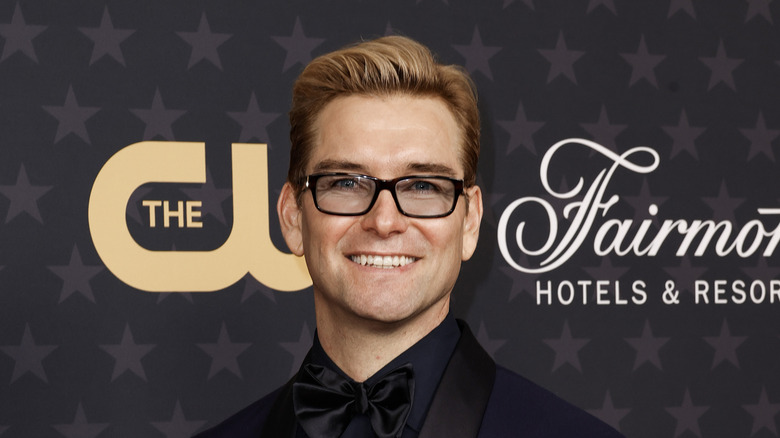 Frazer Harrison/Getty Images
Based on the comic series by writer Garth Ennis and artist Darick Robertson, "The Boys" focuses on The Seven, a group of superheroes manufactured and marketed by the highly potent Vought International corporation, an arms contractor whose secretive Compound V serum gives their subjects superpowers. Most members of The Seven are as corrupt as the parent company that created them, however, leading to a group dubbed "The Boys" to assemble to take down the so-called superheroes.
Anthony Starr's Homelander is the maniacal leader of The Seven, and his dastardly portrayal impressed the Critics' Choice Association enough to award the actor with two individual Super Awards. Starr was not only named Best Actor in a Superhero Series, Limited Series, or Made-for-TV Movie, but Best Villain in the same category as well. "She-Hulk: Attorney at Law" star Tatiana Maslany, meanwhile, was named Best Actress in a Superhero Series, Limited Series, or Made-for-TV Movie. Other big winners on the TV side for the Super Awards were "Wednesday" for Best Horror Series, a tie between "Andor" and "Stranger Things" for Best Sci-Fi/Fantasy Series, and "Cobra Kai" for best Action Series.
On the film side, "Top Gun: Maverick" took Best Action Movie honors at the Super Awards, while "Barbarian" was named Best Horror Movie. In addition, "The Batman" won for Best Superhero Movie, and Best Picture Oscar winner "Everything Everywhere All at Once" won for Best Science Fiction/Fantasy Movie.