Viola Davis Joins Elusive EGOT Club After Grammys Win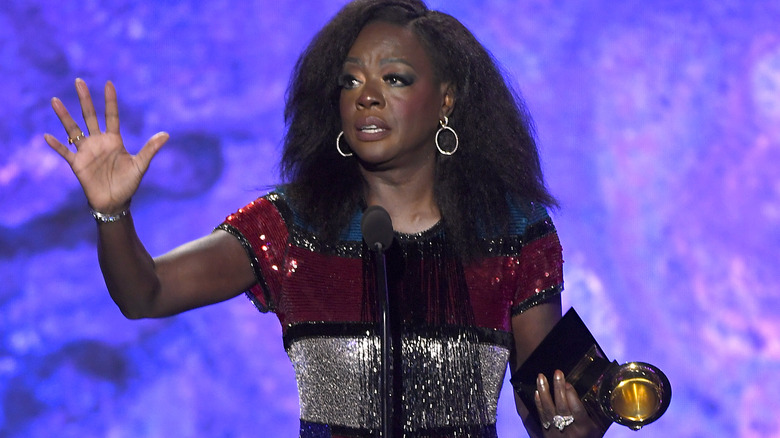 Kevork Djansezian/Getty Images
Acclaimed actor Viola Davis has enjoyed a career that has spanned credits with wide audience appeal to undoubtedly pristine dramas, making history along the way. On the rise when she almost took home the gold for 2011's "The Help," Davis became a household name for her performance in Shonda Rhimes's "How To Get Away With Murder." The unflinching look at Annalise Keating's experiences, paired with enthralling mysteries, made the series a must-watch, and she won an Emmy for outstanding lead actress in a drama series in 2015. Per NPR, the actor was the first Black woman to take home an Emmy for the category. 
Her most recent film, "The Woman King," features the actor as the real-life leader of an all-female army in 1800s Africa. The film was an obvious snub this Oscar season, causing many fans to rise in an uproar that Davis was overlooked for best actress. But as much as the snub stings, Davis has recently gotten her revenge after receiving a different accolade that only an elite few in Hollywood can claim.
With Grammy win, Viola Davis has achieved EGOT status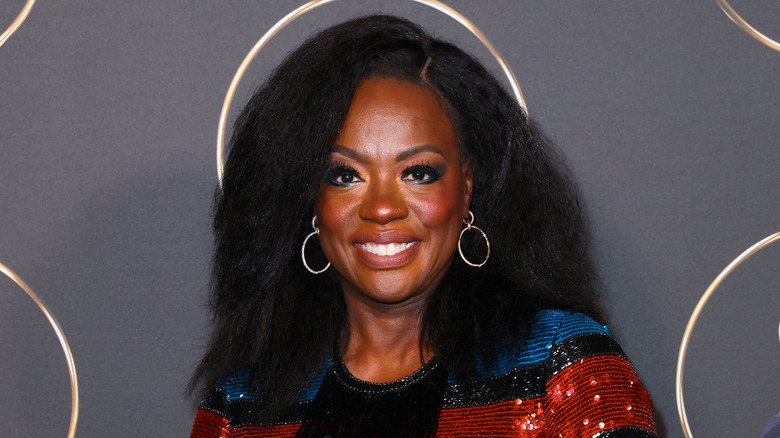 Leon Bennett/Getty Images
Andrew Lloyd Webber. John Legend. Mel Brooks. Rita Moreno. These people may not seem to have much in common on the surface, but they do share one shining achievement: the illustrious and notoriously challenging EGOT award. Not just one award at a single ceremony, the EGOT refers to people who have won awards at the Emmys, Grammys, Oscars, and Tonys. More people have won an EGOT than you may realize, but it still takes some time to get there. The 18th addition to the list is Viola Davis following her recent win at the 2023 Grammy Awards.
Davis won the award for best audiobook for her memoir "Finding Me," which details the adversity she faced in Hollywood and many personal trials (via The Hollywood Reporter). As for the 'O' and the 'T,' Davis has been nominated for four Academy Awards and clinched the win for "Fences" in 2017. Notably, she won a Tony for the same role in the on-stage production of "Fences" in 2010, though she had already received a Tony for "King Hedley II" in 2001.
While fans might be disappointed that they won't see Davis celebrated for "The Woman King" at this year's Academy Awards, this Grammy win means that Davis will truly go down in Hollywood history.