What Naruto's Ino Yamanaka Looks Like In Real Life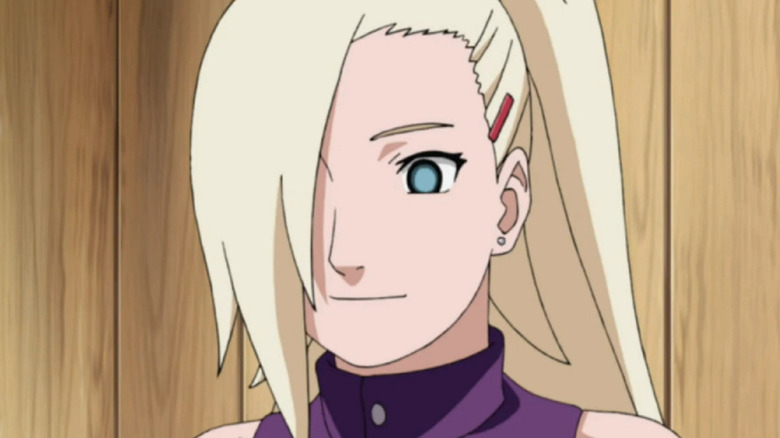 Pierrot
If you're an anime fan, you may have found yourself wondering what the voice actors behind your favorite characters look like. The chances are they look nothing like how you've always pictured them in your mind. Just like in screen or stage acting, versatility is a desirable trait in the voice acting game. The same voice actor may sound very different depending on the role they are breathing life into. In some cases, a determined character grows and matures throughout the series, and their voice often changes along with them.
Ino Yamanaka from the "Naruto" series is one of those characters who matures as the series progresses, becoming a married adult by the time of "Boruto: Naruto Next Generations." She starts out as more vain and bratty than how she eventually ends up (the same could be said for her rival Sakura). The talented voice actor behind the English dub version of the blonde kunoichi is Colleen O'Shaughnessey, who, later on in the franchise, also voices Cho-Cho Akimichi and Hanabi Hyuga, a testament to her versatility.
O'Shaughnessey has been active in the industry since the 1990s. Besides playing Ino in the "Naruto" franchise, she's also known for the likes of Sora from "Digimon," Nelliel from "Bleach," Danny Phantom's older sister Jazz Fenton, and Tails in the "Sonic the Hedgehog" franchise — she's played Sonic's sidekick in a bunch of video games as well as the recent live-action movies. But what does she look like in real life?
Colleen O'Shaughnessy looks nothing like Ino Yamanaka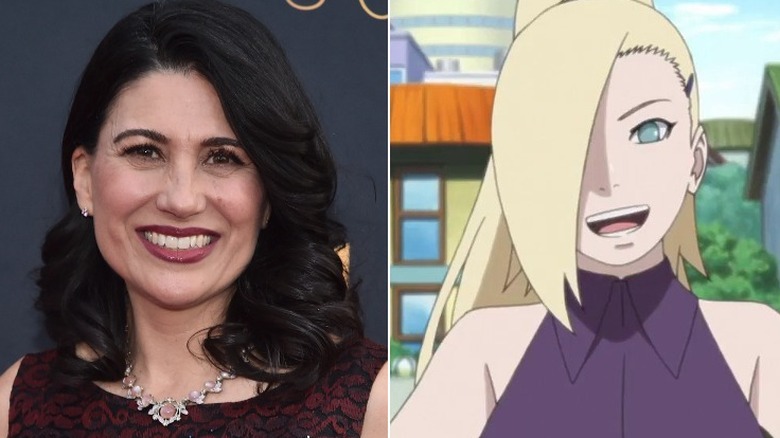 Alberto E. Rodriguez/Getty Images, Pierrot
With her dark hair and brown eyes, Colleen O'Shaughnessey doesn't resemble her "Naruto" character in the slightest. The veteran voice actor, who has Irish and Italian ancestry, was born in September 1971 and is originally from Michigan. When she was about 12 years old she began taking part in musical theater productions. She did this all through high school and would later pursue a college degree in the subject, attending the University of Michigan. She decided to give voice acting a try after somebody in her college dance class overheard her doing a funny voice. "I always kinda gave voices to animals and babies that couldn't talk," she told YouTuber Michael Edwards. "A lot of times I didn't even realize I was doing it." After receiving some encouragement from her classmates, O'Shaughnessey decided to move to California and pursue a career in voice acting.
She got her big break when she landed the part of Polly McShane in the Fox Family cartoon "The Kids from Room 402," and it opened the floodgates for her. "Shortly after that is when I booked Sora on 'Digimon,'" she told Edwards, admitting that she didn't know much about anime at the time. "I knew it existed, but it wasn't really in my realm." She quickly earned a reputation as someone who excelled at dubbing anime shows, and other parts followed. She made her debut as Ino Yamanaka in 2002 and has played the character hundreds of times since: On top of the sequel shows "Naruto: Shippuden" and "Boruto: Naruto Next Generations," she's worked on plenty of "Naruto" movies and video games.
O'Shaughnessy married producer Jason Villard in 2000 and they have two children, Connor and Maggie Villard, who were born in 2001 and 2004, respectively.