What Parents Should Know Before Letting Their Kids Watch TWD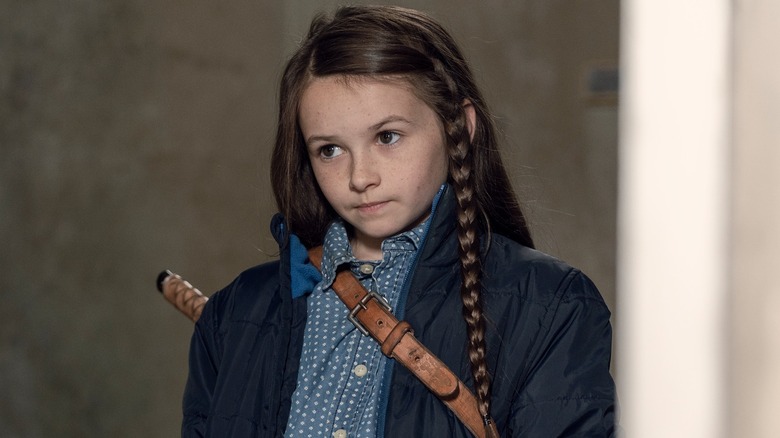 Jace Downs/AMC
It can be said that AMC's "The Walking Dead" revolutionized the rise of postapocalyptic zombie media in the 2010s. Like George A. Romero's classic movies that kicked off the genre in the late 1960s, the series did not shy away from brutal violence and gore, which became a hallmark of its overall aesthetic appeal in all 11 seasons.
Since the horror-drama is undoubtedly one of the 21st century's most popular series, you may wonder if it's okay to let your kids watch it. In addition to there being times "The Walking Dead" went too far with the gore, it's an intense show with heavy themes that also factor into its TV-MA rating.
There are also numerous instances that depict violence against children and teens, which would certainly be disturbing for very young audiences. This is not to mention that many of the moments that ramp up the brutality are joined by tragic or emotionally devastating situations. Here are some details to consider when deciding whether or not to let your kids watch the series.
The Walking Dead is suitable for those ages 16+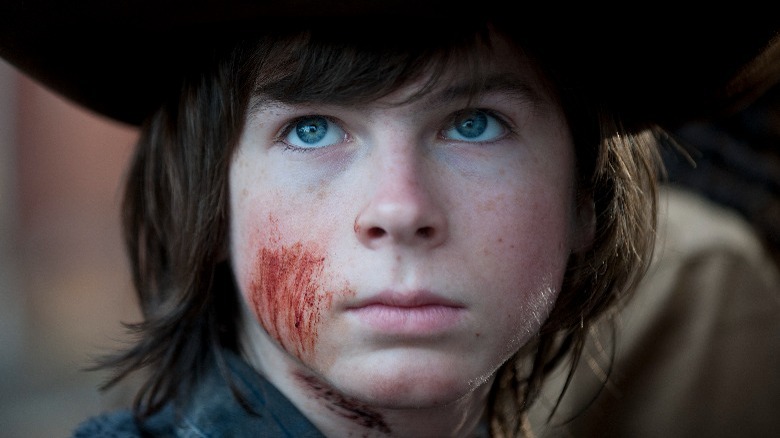 Gene Page/AMC
Whether it's Dale's (Jeffrey DeMunn) and Shane's (Jon Bernthal) unexpected final exits in Season 2 or Carl's (Chandler Riggs) shocking death in Season 8 while still young, nobody, no matter their age, is ever safe on "The Walking Dead." This certainty can also be found in episodes involving violence against children, with the preteen characters of Sophia (Madison Lintz), Lizzie (Brighton Sharbino), and Mika (Kyla Kenedy) all meeting heartbreaking ends.
But it is mainly the gruesome gore and adult situations that may give cause for concern to many parents. According to Common Sense Media, which rates the program for ages 16+, "The Walking Dead has vividly violent action sequences involving blood, guns, and half-eaten corpses. There's ample swearing (e.g. 's–t'), and several episodes include sexual content, including off-screen references to sexual acts, affairs, pregnancy, and birth control."
The publication also highlights how zombie violence defines the earlier seasons but later develops into brutal human-on-human violent actions as the series goes on. In the age of intense video games, some younger viewers may be desensitized to seeing gore, but adults should consider whether or not anyone under 16 in their household can handle the dark and disturbing tone of the show.