Yellowstone Could Have Been An HBO Series Starring Robert Redford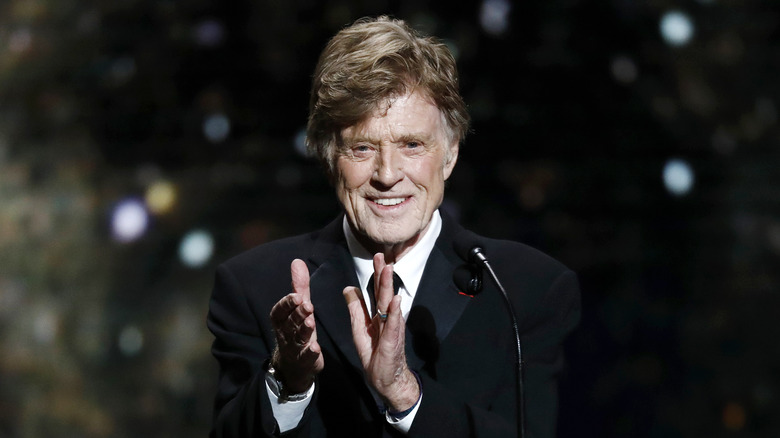 Julien Hekimian/Getty Images
Show business is a labyrinth of what-ifs. Behind the scenes of every movie or TV show you've ever loved, there's a heaving mass of potential alternate versions that came within one missed call to an agent of happening. "Die Hard" could have been a Frank Sinatra flick, James Cameron could have directed "Spider-Man," and for a minute there, "Yellowstone" could have been on premium cable, and Robert Redford could have been the one getting saddle sores instead of Kevin Costner.
It's a revelation that came up during an interview with series co-creator Tayler Sheridan, who recalled being ready to launch "Yellowstone" not on TV, but on HBO. He stated that, after turning in his pilot script, then-production chief Mike Lombardo wasn't really feeling it. The advice that Sheridan then received was that the show would never fly without Robert Redford in the lead.
So the filmmaker did what any logical person would do. He got Robert Redford.
Yellowstone almost had Robert Redford back in the saddle again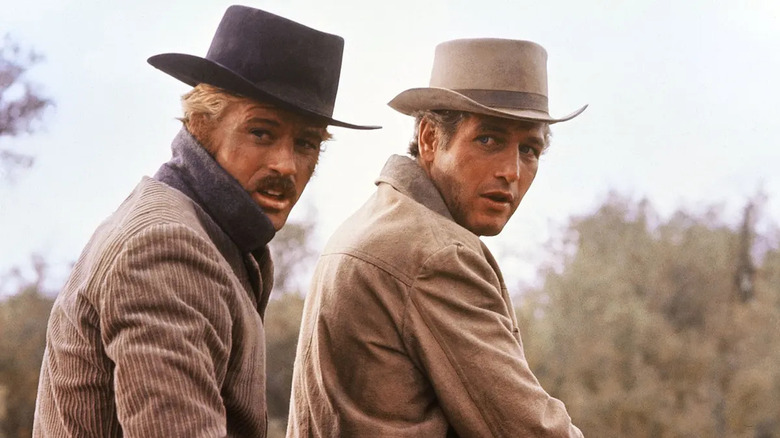 20th Century Fox
According to his interview with Deadline, Taylor Sheridan wound up bringing Robert Redford's acceptance of a role in "Yellowstone" back to the punchline of a shaggy dog joke: Mike Lombardo wanted someone "like" Redford, not Redford himself — the "Butch Cassidy and the Sundance Kid" star was too much like Redford, apparently.
Things clearly weren't working out at Home Box Office, and Sheridan's work burned in development hell until Lombardo's exit from the company in 2016. Like a soon-to-be-ex-POTUS dropping presidential pardons on his way out the door, the chief gave Sheridan the rights to his work back at the 11th hour. That allowed him to pursue other options and eventually find a home for "Yellowstone" at Paramount, paving the way for almost the impossibly star-studded prequels "1883" and "1923." Still, it's wild to think of what could have been — think of the biggest "Yellowstone" fan in your life, then imagine how much more they'd love that show if it starred the Sundance Kid.