Willem Dafoe Comments On Bad CGI In Spider-Man: No Way Home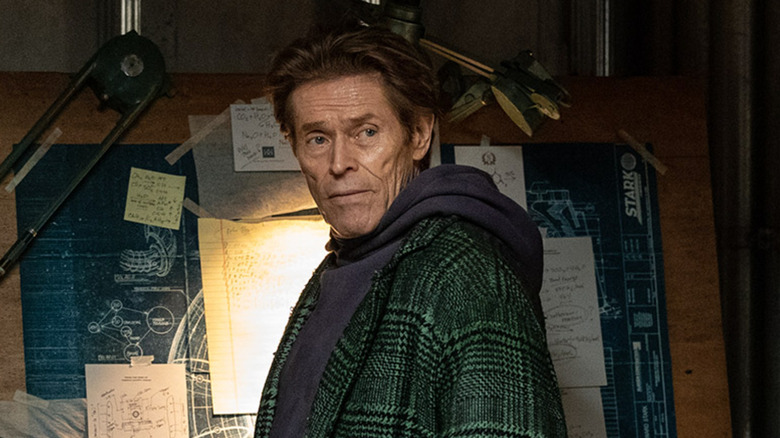 Sony Pictures Releasing/Marvel Studios
The CGI in Marvel films has been declining in quality lately — and fans have taken notice. Even before critics panned the visual effects in "Ant-Man and the Wasp: Quantumania," fans were already pointing out the blurry or inconsistent effects in critically approved hits like 2021's "Spider-Man: No Way Home." For instance, in the movie's thrilling fight sequence set at the Statue of Liberty, things just seemed a bit off.
Now, even Willem Dafoe is criticizing the movie's effects, specifically in reference to him being digitally de-aged (along with Thomas Haden Church and Alfred Molina). In an interview with Wired, in which he addressed the most-Googled Willem Dafoe-related questions, he admitted that he looked artificial in the film. "There was a couple of shots that were really fuzzy," he said, in response to a fan asking if he was CGI. "I thought it was silly because the de-aging thing, they don't have down yet. And what's the point? I don't look that much older. I don't think, anyway. It's the creams!"
Considering the revelations that have come out about "No Way Home," Dafoe's criticism holds plenty of water. According to VFX artists, the movie wasn't even finished by the time audiences first began viewing it.
The unfinished effects in No Way Home are part of a larger trend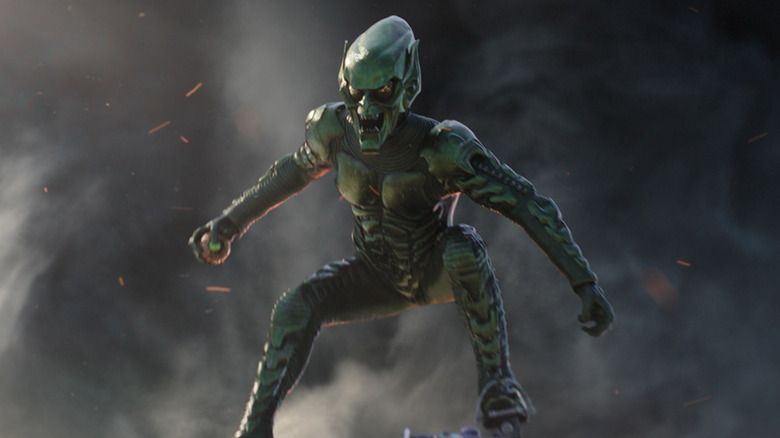 Sony Pictures Releasing/Marvel Studios
Fans were not wrong to point out that the CGI sequences in "Spider-Man: No Way Home" seemed amateur compared to some other Marvel movies. In February 2022, some members of the movie's VFX team admitted that they had been fine-tuning their work even after the film was already in theaters. "I think we were still doing shots into mid-January," said VFX Supervisor Scott Edelstein in an interview with ComicBook.
Likewise, an anonymous VFX technician told Vulture recently that some storylines in this year's "Ant-Man and the Wasp: Quantumania" had been shortened to cover up unfinished effects, thus signaling a larger trend. "It really did feel like certain scenes were trimmed or otherwise altered to either save money, save time, or cover up the inability to get it done," they said. They also chalked up the discrepancy to Marvel bosses' thirst for money.
These shortcuts certainly didn't pay off: "Ant-Man and the Wasp: Quantumania" now ties with "Eternals" for the lowest critical Rotten Tomatoes score of any MCU film. Perhaps, as a result, VFX technicians will be given more breathing room in the future. After all, if stars like Willem Dafoe are openly taking note of the MCU films' deficiencies, then there's definitely a larger problem that needs to be addressed.