Modern Family's Co-Creator Explains Why DeDe Was Killed Off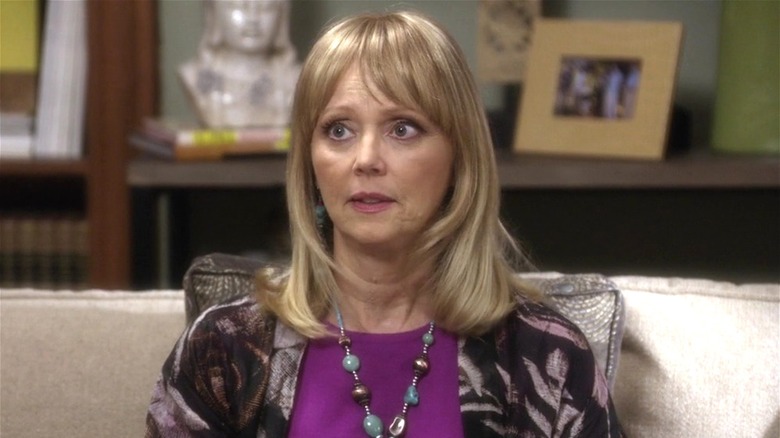 ABC
"Modern Family," which ran for an impressive 11 seasons, had its share of incredible characters. In addition to the main cast, one recurring guest star was "Cheers" alum Shelley Long. Long portrayed DeDe, Jay Pritchett's (Ed O'Neill) ex-wife and the mother of Claire Dunphy (Julie Bowen) and Mitchell Pritchett (Jesse Tyler Ferguson). Appearing in eight episodes of the series, DeDe caused a lot of trouble for the family — particularly Jay and Gloria (Sofia Vergara), whose wedding she ruined after getting drunk and destroying the cake.
In the Season 10 episode "Good Grief," DeDe died in her sleep. When the episode originally aired, "Modern Family" co-creator and co-showrunner Steve Levitan explained to The Hollywood Reporter the reasoning behind killing her off. 
After the writers spoke about Phil Dunphy (Ty Burrell) losing his mother in "Goodnight Gracie," they wanted to explore a death that affected the whole family. They landed on DeDe because "she's directly involved with three of the characters, and she's touched everybody's life in some interesting way." Having seen DeDe only about once a year, they thought it was a good and emotional send-off. Levitan also recalled losing his own mother, and how the entire family gathered together. "The biggest challenge was how to do we get this big monumental and sad moment and still get some comedy out of it," he explained.
Fans didn't like DeDe's death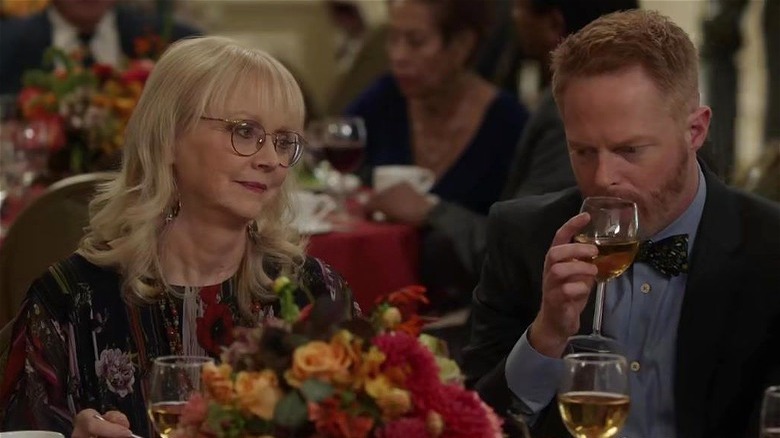 ABC
Unfortunately, DeDe's death was one of the storylines "Modern Family" fans hated the most. When it was teased that a significant character would die, viewers understandably thought of the main cast, like Jay — or even Stella, his French bulldog. Because of DeDe's dramatic personality, not many fans liked her, and they didn't feel emotional about the decision. 
In a Reddit thread, u/renata112 asked fellow fans how they felt when characters were killed off in the series, such as DeDe and Frank Dunphy (Fred Willard), Phil's father, who they were "salty about." Redditor u/anonymous2782 felt DeDe's death was pointless, and that it would've been better if she had "owned up to her mistakes and fix her strained relationship with her kids (especially Claire)." Unfortunately, they also realized that that's life, and "not everyone gets the closure they need."
User u/idiotmonkey12 understood exactly what the writers were going for and that her death was less about DeDe and more about how it affected the whole family. They wrote: "What I got from her death is it brought the kids and Jay closer together, they realized they are all they have left." In the end, killing off DeDe allowed the writers to show the viewers a realistic depiction of death, and how, no matter who they are, it has a huge effect on those around them.