Everything Everywhere's Ke Huy Quan Fears For His Career Despite 2023 Oscar Victory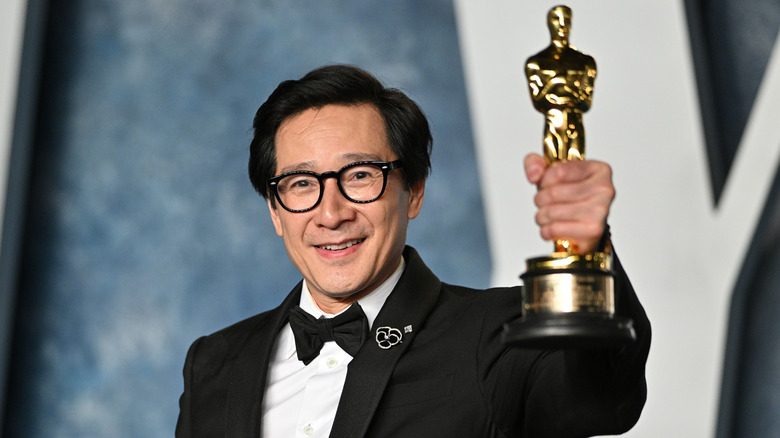 Lionel Hahn/Getty Images
Ke Huy Quan has lived through both the best and worst that Hollywood has to offer. After experiencing success as a child actor, appearing in box office draws such as "Indiana Jones and the Temple of Doom" and "The Goonies," and making the successful shift to teenage roles in "Encino Man" and "Head of the Class," he ran into casting troubles as he hit his 20s and 30s. He went to film school and took work as a fight choreographer and an assistant director just to keep a connection to the business.
Everything changed for him when he was cast as Waymond Wang in "Everything Everywhere All At Once." The rest is a Cinderella story fit for any fairytale tome. Quan raked in award after award as accolades were piled in the film, and he finally captured an Oscar for best-supporting actor.
But after all of the wild ups and downs he's rolled with through the years, it's perhaps not surprising that Ke Huy Quan is worried that all of this good luck might evaporate. "Moving forward, I'm still really scared even though I just won an Oscar. I'm still very fearful of what tomorrow brings," he told Variety shortly after his Oscar victory. And after years of rejections, his reaction is quite understandable. 
He admits he spent years hoping for a great role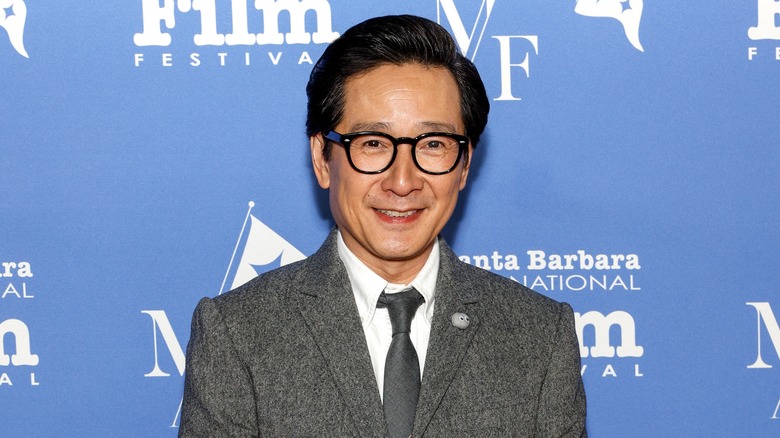 Ovidiu Hrubaru/Shutterstock
Ke Huy Quan admitted to Variety that he doesn't quite know what comes next for him. "Right now, I don't have a job, I don't have anything planned," Quan said. He recalled calling his agent looking for work in the past and never hearing back about any auditions or open jobs for him, though the agent always promised that they would get back to him. Now that he's got the Oscar in his grasp, he said that he's had a conversation with his agent about avoiding that same misstep: "I had a conversation with my agent and I said, 'I'm so worried that this is only a one time thing. I've been down this road before and I'm so afraid that history is going to repeat itself.' And I said, 'Please whatever you do, can you make sure that doesn't happen?'"
He confessed that once upon a time, he was afraid to leave his house for fear of missing out on a good part in those pre-cell phone, mid-answering machine days. Yet in the end he seems grateful for what his time working behind the camera taught him. "I hope it made me a better person, a better actor," he said. And he's also looked to his fellow celebrities for help in trying to guide his career to the next step. Seated next to Cate Blanchett at a function, he says he asked the actress how to approach selecting his next role. Blanchett's advice?  "'Just go with your heart and be irresponsible. Don't worry about what other people think. Choose something that you believe in, choose something that you love and things will work out,'" Quan reported. Hopefully his heart will lead him to another triumph.