Guillermo Del Toro's Frankenstein Is Lining Up A Monster Cast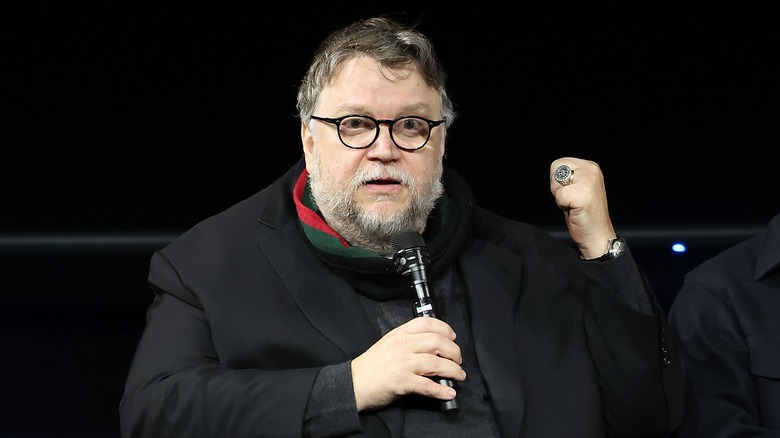 Monica Schipper/Getty Images
Now that he's conquered the stop-motion animated world with his best animated feature film win for "Guillermo del Toro's Pinocchio" at the 2023 Oscars, the film's eponymous co-director appears to be already assembling the cast for his return to live-action with his take on Mary Shelley's literary classic "Frankenstein."
While Deadline reported that no formal offers have been made, the trade publication said sources indicate Andrew Garfield, Oscar Issac, and Mia Goth are in early talks to star in "Frankenstein." No other major details were revealed by Deadline's sources, specifically what roles Garfield or Issac would be playing. Deadline indicated, however, that Goth could possibly be playing "Doctor Frankenstein's love interest." Deadline's sources said Guillermo del Toro has met with the three actors and is currently writing the script. In addition to adapting Shelly's novel, del Toro will direct the film, which is being produced by Netflix.
All three actors are coming off a string of notable projects in the last couple of years. Garfield, of course, reprised his version of Spider-Man in the 2021 global blockbuster "Spider-Man: No Way Home" and had a best actor Oscar-nominated turn in the Jonathan Larson biopic "tick, tick ... BOOM!" "Star Wars" sequel veteran Issac, meanwhile, starred in 2021's "Dune" and played the titular "Moon Knight" for the MCU series on Disney+ in 2022; while Goth starred in a pair of related roles in the horror films "X" and its prequel "Pearl."
Frankenstein marks a return to familiar territory for Guillermo del Toro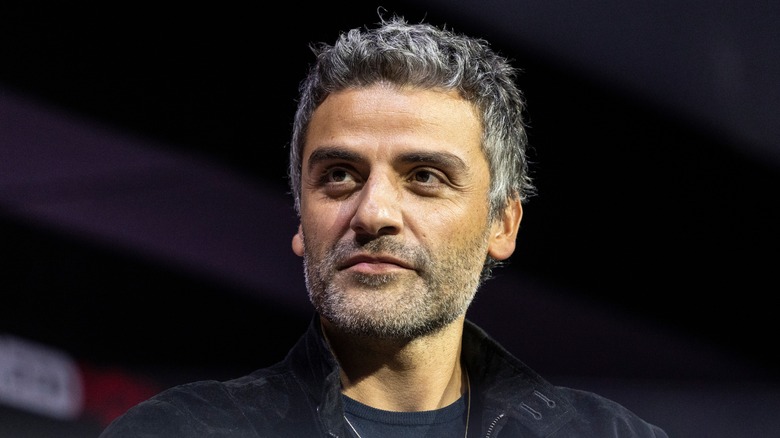 lev radin/Shutterstock
Guillermo del Toro, of course, has long been lauded for his mystical monster features, including the 2017 best picture Oscar winner "The Shape of Water." An ode to the monster movie classic "The Creature from the Black Lagoon," which features a prehistoric monster known as Gillman. "The Shape of Water" features a similarly-styled amphibious humanoid dubbed "Amphibian Man."
While "Frankenstein" will be a fresh take on Mary Shelley's tale, del Toro previously explored the repercussions of bringing an inanimate object to life with his version of "Pinocchio." During the production of "Guillermo del Toro's Pinocchio" in 2019, the filmmaker told Variety, "To me, 'Pinocchio,' very much like 'Frankenstein,' is a blank canvas in which learning the curve of what the world is and what being human is are very attractive to do as a story."
No other details about del Toro's production of "Frankenstein," including a start date or whether the film will be set in modern times or a period film, Deadline reported.