Willow Is Dead On Disney+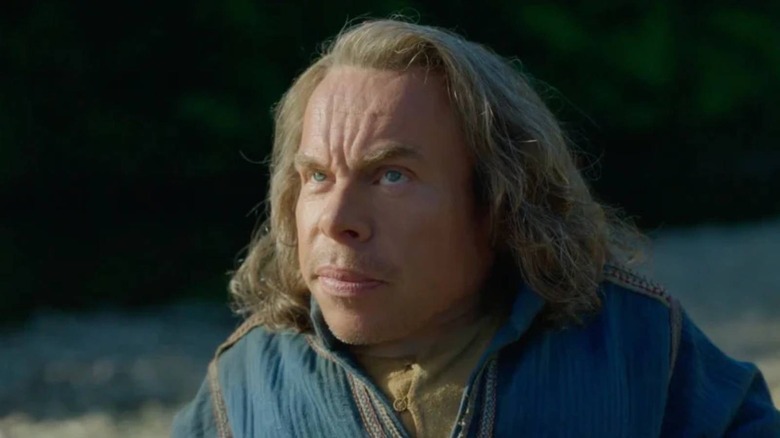 Lucasfilm/Disney+
After only one season, Disney+ has decided not to move forward with more episodes of "Willow." The Disney+ series, which saw Warwick Davis reprise the titular role from the original 1988 movie of the same name, was a sequel to that film set many years later. This time around, a band of six unlikely heroes joins together to save their way of life from the Gales and rescue the kidnapped brother of Princess Kit Tanthalos (Ruby Cruz). 
Season 1 of "Willow" does end with a cliffhanger, suggesting there definitely could've been more stories to tell within this fantastical world, but it appears it's not to be ... at least for the time being. Despite largely flying under the radar compared to other Disney+ projects, it was relatively well-received by critics, earning an 83% Tomatometer score on Rotten Tomatoes. The cancelation comes just two months after Season 1 ended its run, in what's bound to be a blow to fans who enjoyed revisiting this magical world.
Another series gets the streaming ax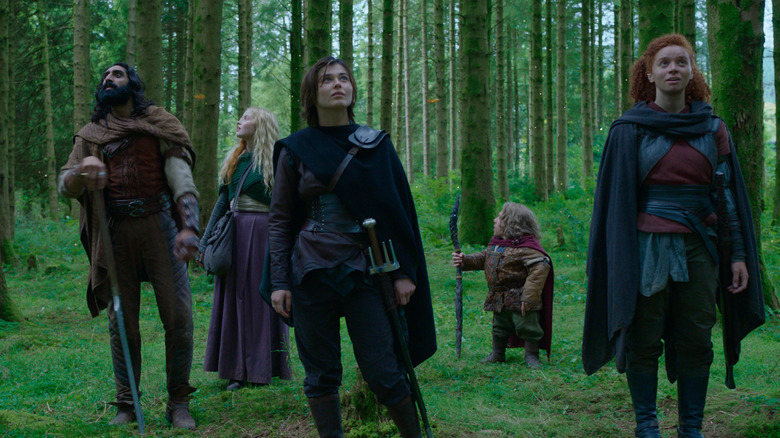 Lucasfilm/Disney+
The cancelation of "Willow" comes at a time when streaming services are under increased scrutiny to turn tidier profits. Netflix and HBO Max, in particular, have made headlines as of late for canceling shows far too early in their runs, despite sizable fanbases and cliffhanger endings hinting at more to come. "Willow" falls directly into that camp, as it's clear the story was supposed to continue. 
Unlike other Disney+ series based on franchises, like "WandaVision" and "Obi-Wan Kenobi" that were clearly meant as miniseries to have definitive endings, "Willow" could've had more. It introduced intriguing new characters that had plenty of room for growth. The show also received praise for its inclusion of LGBTQ+ characters in the form of Princess Kit and Jade (Erin Kellyman). The show was even nominated for a GLAAD award for outstanding new TV series.
Lucasfilm will remain plenty busy creating content for Disney+ with its "Star Wars" properties. It's currently churning out Season 3 of "The Mandalorian," with "Ahsoka," "Skeleton Crew," and "The Acolyte" also coming down the pipeline. As for "Willow," expect #SaveWillow to start trending any minute now on Twitter.