The Mandalorian Fans Are Divided Over Din's Minimal Screen Time In Chapter 19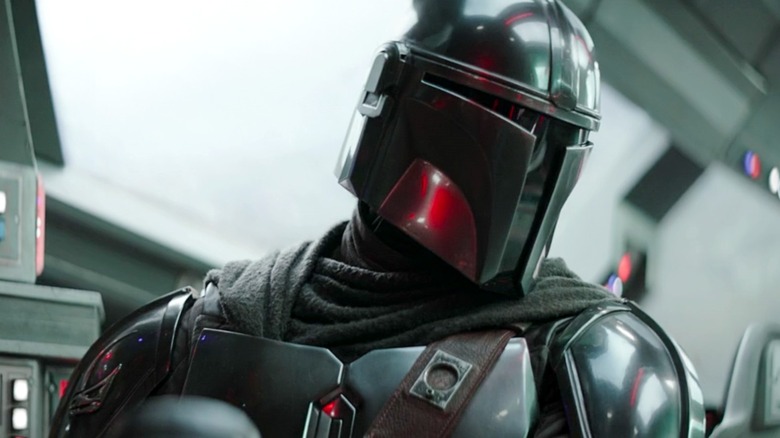 Disney+
Contains spoilers for "The Mandalorian" Season 3, Episode 3 — "Chapter 19: The Convert"
"The Mandalorian" Season 3 continues to surprise fans with unexpected ventures to familiar planets with familiar faces. In Episode 3, we follow up with Bo-Katan (Katee Sackhoff) after saving Din (aka Mando, played by Pedo Pascal) from the depths of the Mines of Mandalore. We also reconvene with Doctor Pershing (Omid Abtahi), who previously worked with the series' antagonists, to which the episode devotes a large portion of screen time.
After his dangerous excursion to redeem himself in the eyes of his fellow Mandalorians, viewers can't wait to see what's next for Mando and Grogu. However, we'll have to wait a bit longer after Pershing's extended stay on Coruscant with plenty of deep-cut references. Mando's glaring omission left fans divided over the lack of the titular character, as they've expressed through Twitter and Reddit.
Kicking it off is u/RnVja25hemlz's sarcastic remark that sets the tone for how some fans feel about the episode, "Cool 10 minute Mando episode." Others have similar reactions, like u/AJ787-9, who has a fitting reason for the change, "Payback for having two Mando episodes during book of Boba Fett." Some viewers liked the switch-up and even compared it to another hit "Star Wars" series.
Though some fans enjoyed the episode, many missed Mando's presence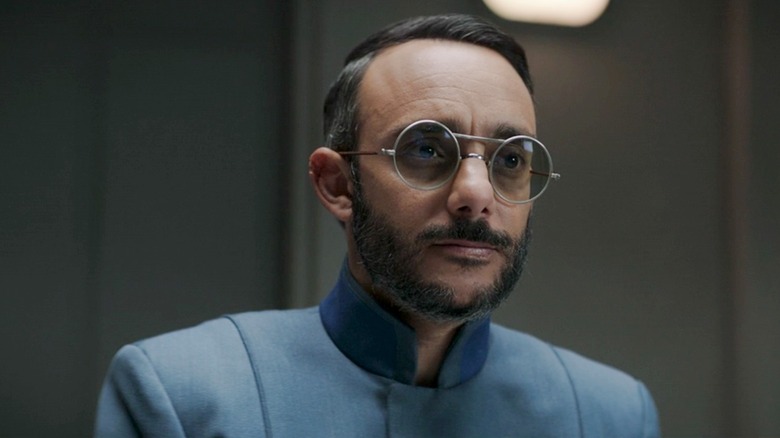 Disney+
On Coruscant, viewers spend a considerable amount of time with Doctor Pershing, where he speaks about the importance of genetic cloning and even drops a surprising reference with sinister undertones. This detour takes away from Mando's story leaving some fans conflicted over his absence. 
One user, @DINDJARlNS, deeply missed The Mandalorian as they tweeted, "enjoying the first 8 mins of the mandalorian then checking the progress bar and realizing its 40 mins of dr pershing content," with an appropriate gif of Paul Rudd crying. This is echoed by @_darthnox, who replied saying, "which was GOOD okay but where is my man?" 
Some enjoyed the refreshing change of pace, like u/smoha96 on Reddit, who compared the episode to another "Star Wars" series, "Completely different show for 40 minutes. In fairness, I didn't mind. I really enjoyed the Coruscant part. Seems the team is taking some cues from Andor." The prequel series also deals with heavy themes of political intrigue and corruption, as seen in the latest episode of "The Mandalorian." 
This unique quality allows viewers to experience the many facets of the "Star Wars" universe while balancing the adventures of Mando and Grogu, even if we sometimes have to veer away from them.