Nancy Meyers' Movie Canceled, But Red Notice 2 Is Still Coming? Netflix Is Misunderstanding Its Audience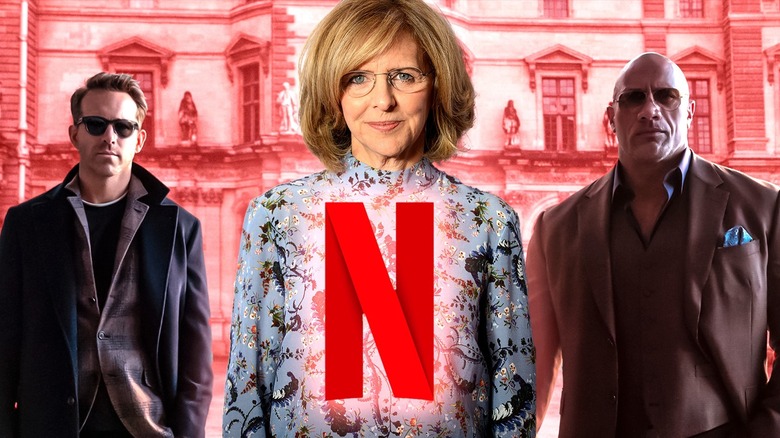 Static Media
Anyone who has ever enjoyed a Nancy Meyers movie on a plane knows just how comforting the writer-director's fare can be. The music is light, soothing, and happy. The turtlenecks are beige, oversized, and look comfy as all hell. The kitchens are massive, filled with light, and stocked with food (and in the case of "It's Complicated," inexplicably, a starter kitchen before Meryl Streep gets the one she really wants). The love stories are sweet, less focused on physical appearance and more on personal connections, and well-earned in the end. Just because these movies are kind and straightforward — and again, comforting — doesn't make them lesser than other kinds of movies, right? 
Well, Netflix apparently disagrees.
In early March of 2023, it was reported that A-listers Scarlett Johansson, Penelope Cruz, Owen Wilson, and Michael Fassbender were in talks for a new Meyers movie titled "Paris Paramount," which would — likely owing to cast salaries as well as potentially filming abroad — have a budget well over $100 million. Barely a week later, news broke that Netflix had nixed the project, leaving Meyers to presumably shop it to a different studio or screener, disappointing fans of oversized turtlenecks and impeccable kitchens everywhere. So why did Netflix do this? Is it fundamentally misunderstanding its subscribers? And furthermore, despite constant claims that it makes decisions based on the bottom line, is the streamer showing poor financial sense by instead prioritizing MCU-lite action flicks?
Nancy Meyers movies are massively popular, and Netflix is ignoring that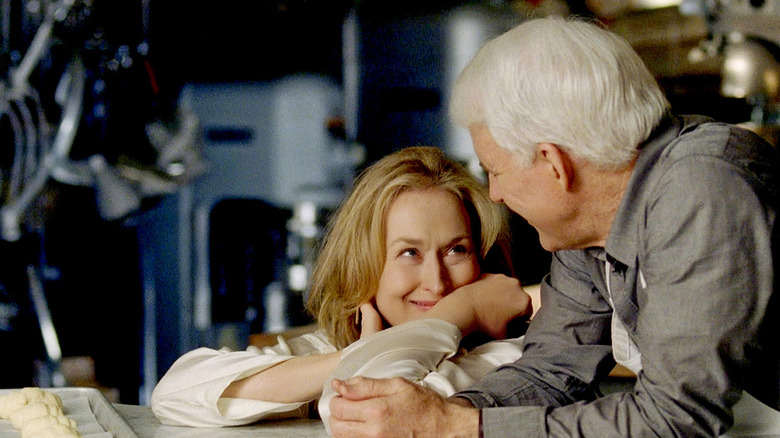 Universal Pictures
If you think you haven't heard of a Nancy Meyers movie, think again. She's the mind behind movies like "The Holiday," "Something's Gotta Give," "It's Complicated," both "Father of the Bride" movies, "The Intern," and for nostalgic millennials, the Lindsay Lohan remake of "The Parent Trap." After getting her big start with the Goldie Hawn-led hit "Private Benjamin" in 1980 — which netted her an Oscar nomination for original screenplay alongside Harvey Miller and her then-husband Charles Shyer — Meyers was off to the races, and has been working steadily as a writer-director ever since.
Something notable about Meyers' work is that subject matter aside, it makes money. Private Benjamin made nearly $70 million in 1980, which is nothing to sneeze at. The first "Father of the Bride," released in 1991, made a whopping $90 million, and in terms of Meyers' more modern releases, she's struck gold time and time again. Her lowest recent worldwide gross for "The Intern" was still $194 million (for contrast, 2022's "Amsterdam" made $31 million). Meyers is, ultimately, a sure thing when it comes to getting butts in seats, and even though Netflix is a streamer, the company still releases movies in theaters — although, as with 2022's "Glass Onion," they tend to only give it a week before making fans wait for a streaming release.
Axing a Nancy Meyers movie because she's asking for too high of a budget is, put simply, a boneheaded move. Her last film was in 2015, and fans would definitely welcome a new movie from her, especially one with such a blockbuster cast. Netflix is making the totally wrong call here, especially when you consider what they do think are sound investments.
Netflix prioritizes all the wrong things, and it's going to catch up to them when people cancel their subscriptions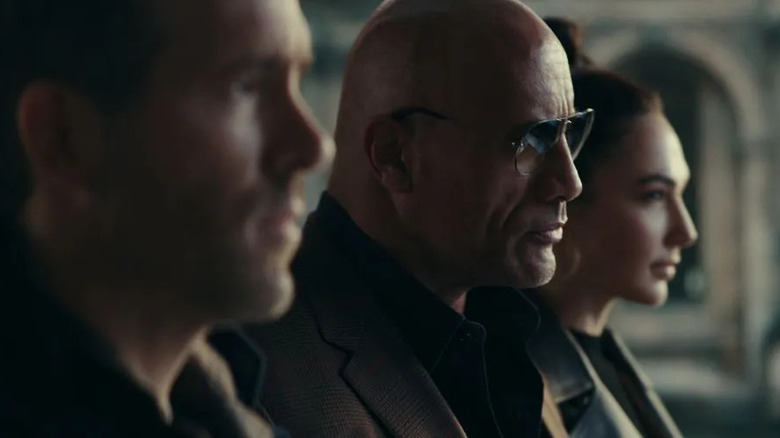 Netflix
"Paris Paramount" is canceled, but great news if you're one of the few people who remembers "Red Notice" — Netflix is making a sequel! 
That's right: this utterly forgettable action movie, which stars Gal Gadot, Ryan Reynolds, and Dwayne Johnson — all of whom are probably just as expensive as the potential "Paris Paramount cast — is getting a second installment (and with a third one planned, as well) while Meyers is forced to shop her next project elsewhere.
It's important to note here that the budget for the first "Red Notice" movie was allegedly somewhere in the range of $300 million, and that was likely based on the strength of the cast alone, considering that the director was only known for movies like "Central Intelligence" and "Skyscraper." Nancy Meyers is a name and, frankly, even a brand of her own when it comes to filmmaking, and Netflix has unwisely chosen to completely ignore that.
The "Red Notice" movies, along with other dull action flicks like "Extraction" and "The Gray Man," are just dime-a-dozen efforts making an uninteresting attempt to get the attention of men between the ages of 18 and 35. Nancy Meyers is a well-established, extremely popular, and wildly beloved filmmaker who has stood the test of time and created her own aesthetic (make fun of her sweaters and kitchens all you want, but they hook viewers, clearly). To abandon a project that would have been a surefire hit for Netflix in favor of probably eight "Red Notice" sequels is a fundamental misunderstanding of what subscribers want. If it wasn't for "I Think You Should Leave," more people would probably be canceling their subscriptions right about now.