Nancy Meyers' Latest Movie Reportedly Nixed By Netflix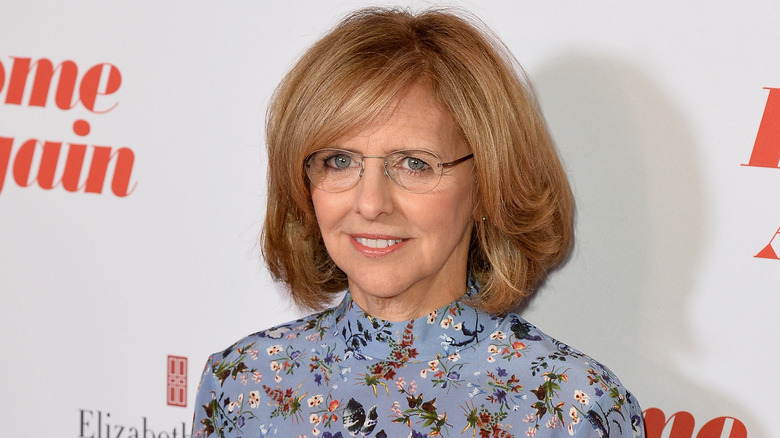 Jeff Spicer/Getty Images
One of the great architects of cinematic rom-com in the 21st century is undoubtedly Nancy Meyers, who started her filmmaking journey way back in 1980 with "Private Benjamin" as one of that movie's writers and producers. After scoring hits with "What Women Want," "Something's Gotta Give," "The Holiday," and "It's Complicated" in the 2000s, Meyers has all but disappeared from filmmaking since 2015's "The Intern," until she directed a third "Father of the Bride" short film for Netflix in 2020.
This is perhaps one of many reasons why romantic comedies are seldom made any longer since directors like Meyers are not working as regularly. The filmmaker was set to return to the genre she knows best with "Paramount Paris" for Netflix, but according to The Wrap, this is no longer happening. For such a well-known director of romantic comedies, in addition to a star-studded cast lined up, the streamer's reasoning is not entirely clear.
Scarlett Johansson, Penelope Cruz, and Michael Fassbender were in talks to star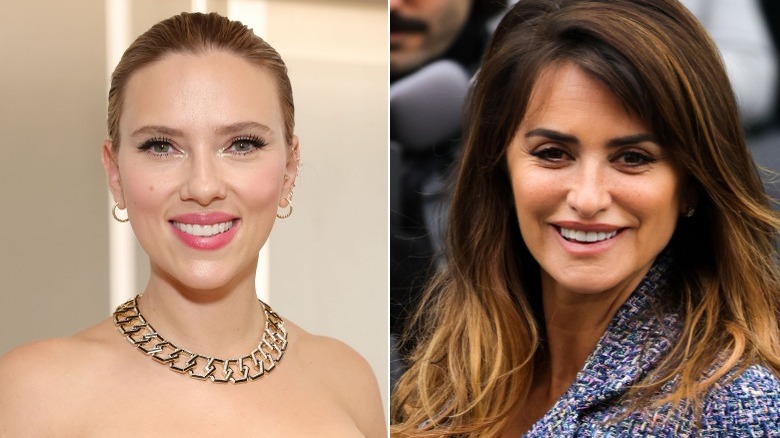 Pierre Suu/Getty & Monica Schipper/Getty Images
According to Variety, the Nancy Meyers movie was reported to have a budget within the vicinity of $130 million, making it a large-scale production for the streaming service along the lines of 2019's "The Irishman" and other A-lister-filled titles. The film was set to be autobiographical in nature as it explored the relationship between two fictional filmmakers, which would have mirrored the former real-life relationship between Meyers and director Charles Shyer.
The rom-com was also expected to feature numerous big names in the acting world, including Scarlett Johansson, Penelope Cruz, Michael Fassbender, and Owen Wilson. The performers had not yet signed to appear in the film but were in talks to star. "Paramount Paris" would have been the first feature-length romantic comedy for Meyers since "The Intern."
Netflix did not reply to The Wrap's request for comment.