Pauly Shore Took The High Road After Being The Butt Of Jimmy Kimmel's Oscar Jab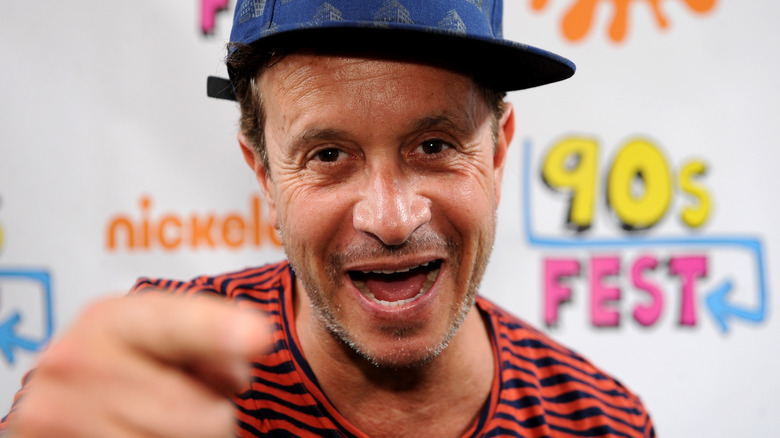 Brad Barket/Getty Images
Hosting the Academy Awards is a tough gig. You've got to be quick on your feet, keep the tone punchy but not cruel, and, if the occasion calls for it, even engage in a little song and dance routine. There's a reason the Academy has Billy Crystal on speed dial. As the host of the Oscars in 2023, Jimmy Kimmel was typically benign, delivering light-hearted laughs while moving the show forward. He did, however, take a dig at actor and comedian Pauly Shore.
Discussing the fact that there were 16 first-time nominees in the acting categories, Kimmel acknowledged that Brendan Fraser and Ke Huy Quan — both of whom won in their respective categories later that night — had previously appeared together in 1992's "Encino Man," a teen comedy about a caveman (Fraser) who emerges from a block of ice in Encino, California. "Two actors from 'Encino Man' are nominated for Oscars," Kimmel quipped. "What an incredible night this must be for the two of you and what a difficult night it must be for Pauly Shore."
This must have stung a little, but Shore took the barb in his stride. "I don't know if you guys saw The Academy Awards last night, but Jimmy Kimmel poked fun at me in the monologue," Shore tweeted. "I loved it."
Shore was happy for his Encino Man castmates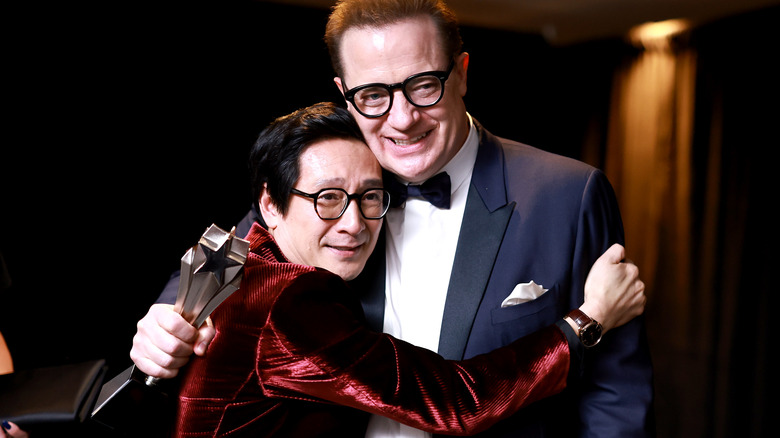 Matt Winkelmeyer/Getty Images
Pauly Shore is used to being on the receiving end of snide jokes. Even in 1995, a few short years after he starred in "Encino Man," he got a mention in "Clueless" with the line: "Searching for a boy in high school is as useless as searching for meaning in a Pauly Shore movie." Shore seems to have developed a thick skin, as evidenced by his reaction to Jimmy Kimmel's Oscars jab. He took the high road and redirected the focus toward his old castmates in his aforementioned tweet, adding: "But what I REALLY loved is that my old buddies from back in the day, Brendan Fraser and Ke Huy Quan, took home the Oscars! Never quit on your dreams."
Shore later told Page Six that he's used to the culture of dragging people down, claiming that it has been that way in Hollywood for years. "We love to hate people when they're on top," he said. "People wanted to smash me down and they did. I was always nice to everyone, always cool, I put my heart into all my films." Messages of support for the comedian came flooding in. Actor and comic Tommy Chong responded with a big red heart, while others shared anecdotes about Shore's kindness. Twitter user @AliciaMarieBODY revealed that Shore once randomly paid for their drink in a New York coffee shop despite being a total stranger. Fellow Twitter user @tynanwrites summed up Shore's reaction to Kimmel's joke best by simply writing: "Classy."