The Modern Family Death That Really Had Fans Bawling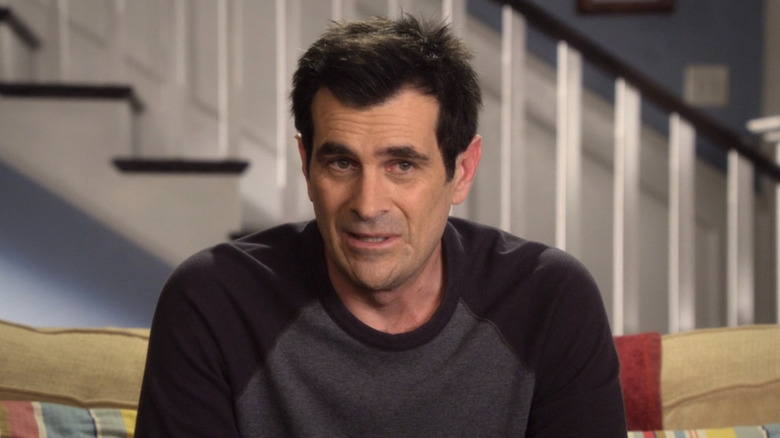 ABC
At its core, "Modern Family'" is an undeniably hilarious sitcom. But the multi-Emmy winning series is not without its tear-jerking moments as well; one of them — coming from the show's early years — is still having fans bawl their eyes out to this day.
The Season 2 episode "Mother's Day" sees Phil Dunphy (Ty Burrell) and Jay Pritchett (Ed O' Neill) prepare a Mother's Day dinner for their friends and family. While in the middle of preparing a special sauce recipe from Jay's mom, Phil comes across a sentimental poem that Jay wrote as a child to her. When he reads it, Jay starts choking up, but holds back his emotions from getting too intense. Later at dinner, Phil tells the others about Jay's emotional incident, much to Jay's chagrin. But when Jay himself starts telling stories about his mom, he finally cracks and has a break down in front of everyone else, who all swiftly gather to comfort him.
Seeing the typically rock solid character go through such an emotional rollercoaster and the subsequent support of his family reminded viewers of the beating heart present in "Modern Family." Those seeing the clip uploaded on YouTube, entitled "Modern Family Most Emotional Scene," were more than moved by the moment, with such one viewer saying, "No matter how many times I've seen it, I'd still burst into tears." Get the tissues ready.
Jay's emotional moment brought back personal ones for fans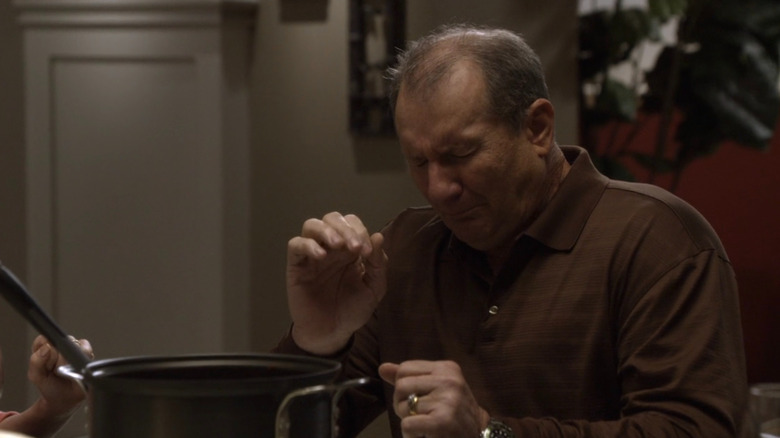 ABC
Jay's breakdown over his long-lost mother was one of the show's many heartbreaking highlights. In the YouTube comment section, several fans made it clear just how hard-hitting the moment remains. YouTube user Justice For Johnny largely credits the scene's effectiveness to the three-time Emmy nominated performance of Ed O' Neill, with the user commenting, "This kills me every time. Honestly how has this man never won an Emmy?"
Similarly, Summer Skull notes what the memory means for Jay's character, saying, "The emotional part for me is Jay didn't even remember what his coach was yelling at him about [...] He only remembers his mom storming out of the stands and getting in the guy's face. That was the day he realized his mom would always have his back."
And for many others, it's that relatability that hit closest to home. YouTube user bacchamae shares a similar experience, commenting, "I bawled at this scene because my mom defended me from bullies while I was growing up. She passed away 7 years ago." Meanwhile, Tracks reMastered similarly connected with the moment, saying, "As someone who lost their mother quite young, the 'you only get one mum' line hits me deeply. Always makes me tear up."
In illustrating such a beautiful example of shedding the typical masculine image, Jay's heart-tugging moment in "Modern Family" ended up touching fans in a profoundly meaningful manner.