Law & Order: Organized Crime's Brent Antonello Sees Whelan As A Stabler Disciple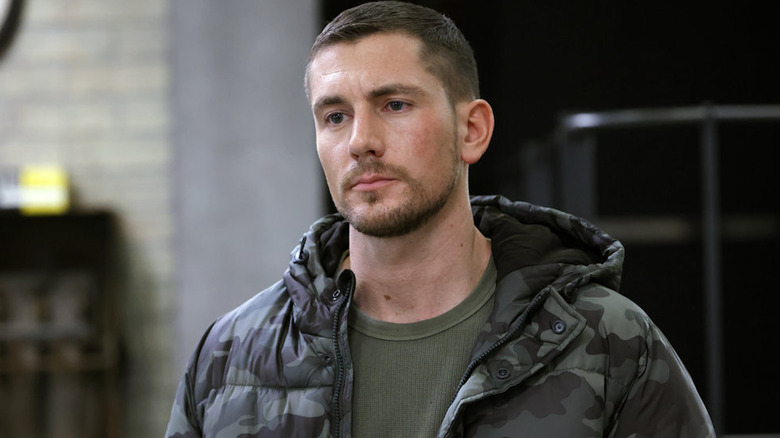 Will Hart/NBC
"Law & Order: Organized Crime" is the newest "Law & Order" spin-off in a massive franchise of crime fighting. "Organized Crime" is a bit unique in its approach because it stars Christopher Meloni as Detective Elliot Stabler, a familiar face to long-time fans of "Law & Order: Special Victims Unit." For the first 12 seasons of "SVU," Detective Stabler worked side-by-side with Detective Olivia Benson (Mariska Hargitay), and viewers were devastated by Stabler's departure from the show at the end of Season 12.
With the introduction of "Organized Crime," new characters were introduced. While Stabler is the main character, a long-lasting series needs more than just a familiar face to keep it going. One of the more recognizable additions is Brent Antonello's Detective Jamie Whelan, who idolizes Stabler.
Despite this, Stabler doesn't offer the Detective the warmest welcome. In fact, upon meeting him, Stabler insults him for being too young. While Whelan is a  "Stabler in the making," Stabler himself sticks to his guns about Whelan. Normally, that would put anyone off, but for Whelan, it makes him more determined to earn his senior's respect and follow in his footsteps, which Antonello recognizes in an interview with Today.
Antonello says Stabler is Whelan's role model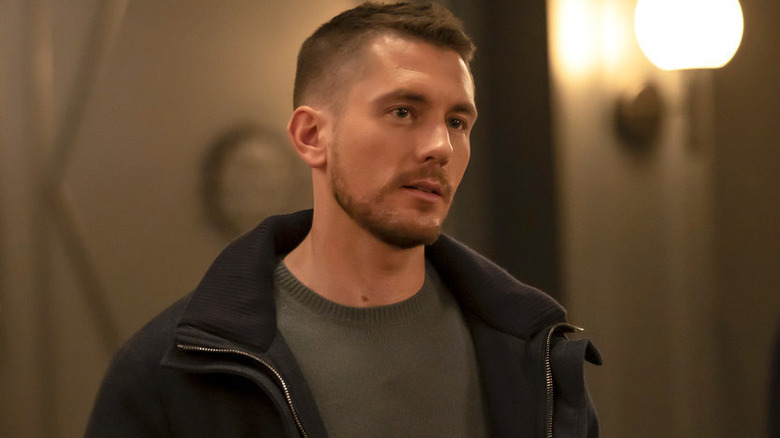 Zach Dilgard/NBC
During a Today interview, Brent Antonello was asked if Detective Whelan's tendency for hot-head responses might get him into trouble while he's undercover. 
"When I was pitched the character," Antonello said, "I remember them saying — and it was a big thing too — that how Stabler sees a little bit of himself in Whelan."
That idea turned out to be a big focal point for Whelan's character. Stabler isn't just someone Whelan admires; Stabler is his hero and his guideline for what he should be doing. Antonello goes on to say that Whelan's willing to take on the undercover job because he wants Stabler to recognize his capability. 
"He looks at Stabler as his icon, his go-to, his role model," Antonello said. "So him taking this job, it isn't just really wanting to solve the case, but it's wanting to prove to Stabler and the crew that he can do this."
To be fair to Whelan, he's still new to the task force. As the new guy, he's got a lot to prove to everyone who he works with; although, his focus definitely seems Stabler-centric. Obviously, he wants all of his colleagues to respect him and accept him into their ranks, but because of how much he idolizes Stabler, his approval and recognition means the most to him.