Will A League Of Their Own Get A Season 2?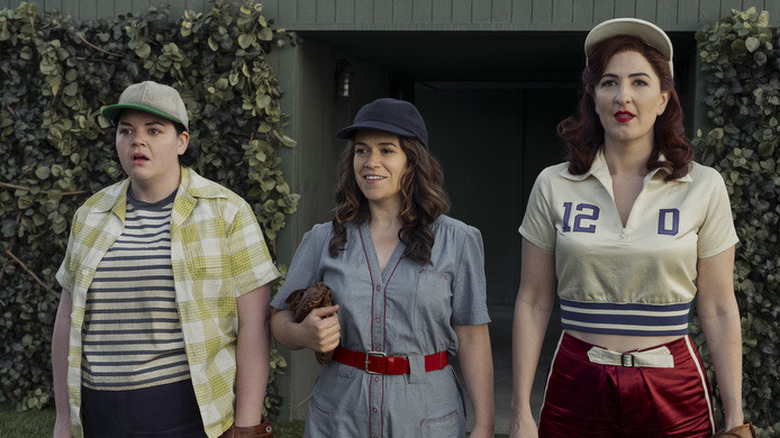 Nicola Goode/Prime Video
After months of campaigning, hashtagging and crossed fingers by fans everywhere, it looks like it's game over for "A League of Their Own." The baseball dramady has a loyal fanbase, but that wasn't enough to get more than a four-episode renewal out of Prime Video for the show's second — and apparently final — season. 
The Hollywood Reporter declares that this second season will run as a limited series, and that the final deals have yet to be completed in regard to the shortened Season 2. There's no word as to why the critically-acclaimed series is only receiving a four-episode pickup. The Hollywood Reporter notes that a series-concluding movie was also considered, but instead a limited series option was selected. 
That leaves a whole lot of fans elated but also disappointed because they only have four episodes to say goodbye to the show, compared to the ten which comprised its first season. At least they'll be able to find out whether Carson Shaw (Abbi Jacobson) and Greta Gill (D'Arcy Carden) will ever be able to patch up their messy love affair.
Series Co-Creator Will Graham explains that the series has broad appeal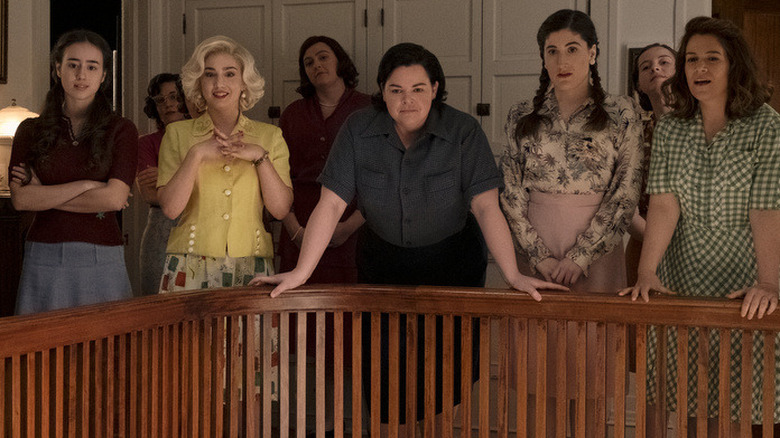 Nicola Goode/Prime Video
Reaction has been swift among the show's fans, who have begun to trend the hashtag #morethanfour in response to the renewal announcement. Most interesting of all is the reaction of series co-creator and co-executive producer Will Graham, who called out on Twitter how some journalists and critics paint a narrative that the show is a niche program.
"The one thing I'll say at this moment: #ALeagueOfTheirOwn is not a small or niche show," Graham said. "The audience is domestic, but our understanding is that it's very big. It has outperformed many other shows that have been renewed. Journalists, please stop reinforcing the narrative ... that POC/Queer shows are inherently niche or small if you don't have data. That narrative is racist and homophobic and all the other stuff. Please cover these things with some thought and care." 
Audiences will have to keep up the good fight for quite awhile if they want to watch the Peaches win a pennant. The second season of "A League of Their Own" will not likely premiere on Prime Video until sometime in 2024.