TLOU: HBO Fans Join The Decade-Long Debate Asking If Ellie Believed Joel's Lie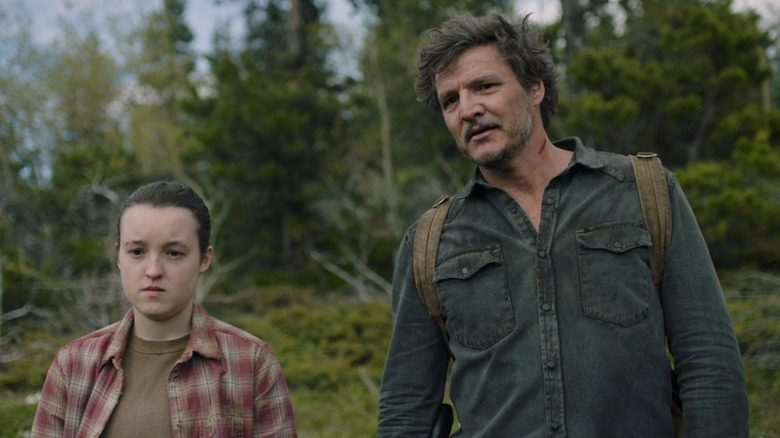 HBO
Contains spoilers for "The Last of Us" Season 1, Episode 9 — "Look for the Light"
Joel (Pedro Pascal) lied to Ellie (Bella Ramsey). In the Season 1 finale of "The Last of Us," he told her that Fireflies couldn't create a vaccine from her cordyceps immunity and that they left the Fireflies' base because of an invading band of violent raiders. When Ellie confronted him, demanding him to swear this his version of events was accurate, he readily swore. And it was all a lie. Now, Ellie seems to accept Joel at his word — but fans aren't so certain that she bought it. 
In a Reddit thread appropriately titled "The Lie is More Important," u/Notlennybruce opened the conversation by claiming that Joel's lie was the most narratively important crime that he committed in the finale. The user argued that, yes, he murdered the Fireflies and potentially doomed humanity to a fungal future — but the lie directly deceived one of the few remaining people that he cared about. The ensuing debate continues a decade-long question: did Ellie really believe Joel's lie?
Youth doesn't mean ignorance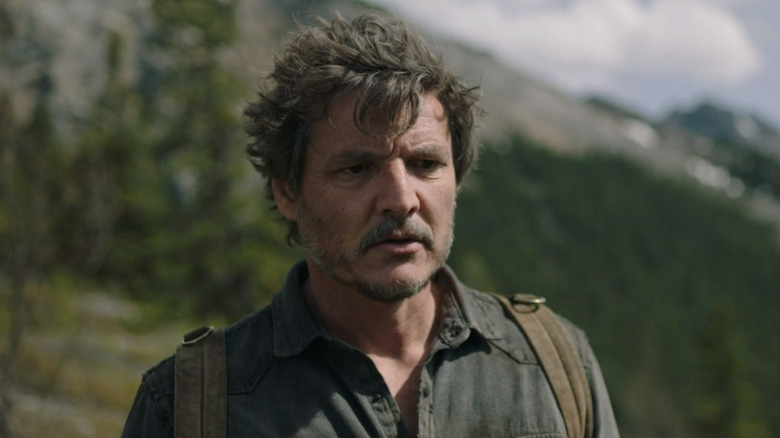 HBO
Through the uncertainty, there's a strong undercurrent of belief that Ellie sensed that Joel was hiding something. Redditor u/zorasorabee noted that Ellie's final line, her simple response of "okay," could mean a number of things. The user said, "After listening to the [official 'The Last of Us' ] podcast, I'm curious what Ellie was actually thinking when she said 'Okay.' Was it her forcing herself to believe the lie? Was it her being okay with whatever he did – because he did it for her (even though Joel did it for himself)? Or...  'Okay, but I realize you're lying to me and I don't think I'll ever trust you again' which would affect their relationship greatly."
Reddit user u/TranscendentalMedit8n latched onto the more singular idea that Ellie never believed it at all, suggesting that she was smart enough to see through Joel's feeble story but traumatized enough to pretend otherwise. They wrote, "For Joel, all he cares about is keeping Ellie safe. He can't lose another daughter. It's his biggest fear and he would do anything to keep her safe, including lying. Even with Marlene dead, who's to say another doctor won't come along to do the surgery? He can't let that happen. Ellie accepts the lie because her biggest fear is being alone. But she knows deep down that Joel has betrayed her."
Consequences, consequences, consequences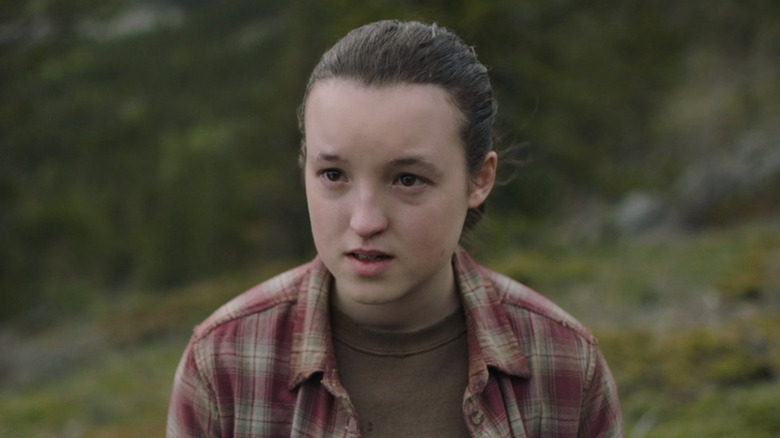 HBO
HBO's adaptation of "The Last of Us" goes to great pains to express the guilt which Ellie experiences for those that die in her proximity. She lists a series of names, names of people that she believes would still be alive if her immunity were in the hands of the Fireflies. While the rogue militia never gave Ellie an opportunity to sacrifice herself for the greater good, it's established that she would have gladly done so. In Ellie's mind, every moment that she's not fighting to share her good fortune is a moment wasted. Where Joel might have gained a new daughter, Ellie lost the world.
If the upcoming Season 2 — which will follow the events of the second video game ("The Last of Us Part II") — is as accurate to its narrative as Season 1 was to its own source material, then there's already an answer to whether or not Ellie believed Joel. She did ... and she didn't. She wanted to believe him but his version of events never satisfied her. As spoilers are outside of the scope of this article, suffice it to say that Ellie's decision to discover the truth greatly influences where the narrative goes. The results are not pretty, for her or for Joel. 
But since there's a seven-year gap between the events of the first and second game, it's possible that Season 2 of "The Last of Us" could still be a long way off. In the interim, fans can pretend that Ellie is living in blissful ignorance.