NCIS: Hawai'i Fans Can't Get Over Lucy's Support For Kate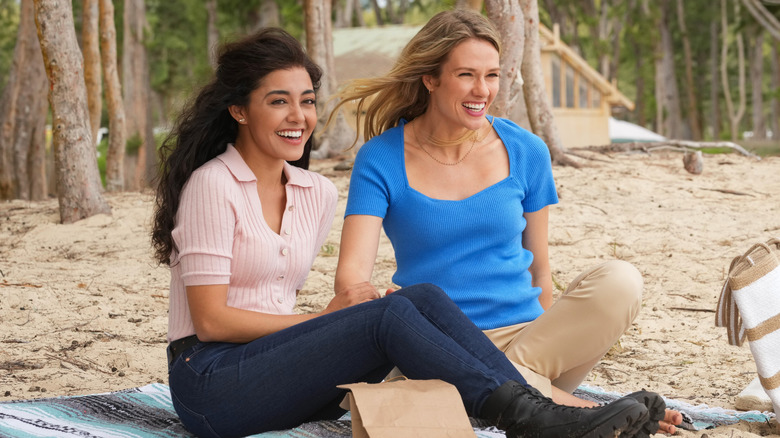 Karen Neal/CBS
"NCIS: Hawai'i" has made a home for itself within the larger "NCIS" universe. The series did a great job of establishing the characters and their relationships early on, so by now the camaraderie at the Pearl Harbor Field Office is palpable. When the agents aren't digging into case files and chasing down suspects, they're facing issues in their personal lives. 
Kai Holman (Alex Tarrant) struggles to communicate with his father. Jane Tennant (Vanessa Lachey) is balancing work with her family responsibilities. Meanwhile, Ernie Malik (Jason Antoon) is just doing his best to make sure that the team stays in one piece. It's the romance between Lucy Tara (Yasmine Al-Bustami) and Kate Whistler (Tori Anderson) that has viewers talking the most.
"NCIS: Hawai'i" fans were overjoyed to see Kate and Lucy reunite in the previous episode, and the latest installment did even more to develop their relationship. Kate and Lucy — a ship lovingly dubbed "Kacy" by fans — have had their ups and downs. After plenty of will-they-won't-they tension, this slow-burn couple is finally together, and the most recent episode highlighted how their relationship is evolving. 
Titled "Family Ties," the installment follows the team as they search for a prankster on a crime spree. Meanwhile, Kate has trouble wrangling a criminal informant, and fans love the way Lucy has her girlfriend's back.
NCIS: Hawai'i fans love the evolution of Kate and Lucy's relationship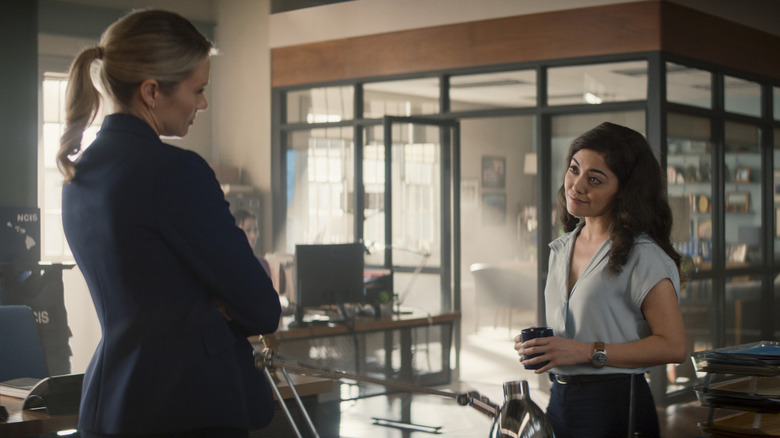 CBS
"NCIS: Hawai'i" fans know that Kate and Lucy's relationship hasn't always been smooth sailing. Kate worried that a workplace relationship would undermine her carefully cultivated authority, but her connection with Lucy was too strong to ignore. Now that they've made things official, Kate has no problem dropping by the office to seek counsel from Lucy, and fans are elated by how far the couple has come. 
"Kate really came to see Lucy so that she can give her moral support," @gini_us tweeted, "because she is the only one who can calm her down. I am crying."
Kate has worked through the trust issues that kept her from pursuing Lucy from the beginning, but now viewers see the other worries that keep her up at night. For instance, it's clear Kate sometimes doubts her abilities at work. Thankfully, Lucy is there to remind her that she's more than capable at her job. 
"Kate's anxiety is showing," @GoWhereYouGrow posted, "but I'm glad she has Lucy to support her." Overall, viewers love the direction Kate and Lucy's relationship is going in.
"They're such a couple goals," @_allthelilie tweeted, "being each other's support system, always there for each other." 
As a couple, Lucy and Kate continue to grow and change. Their relationship still has plenty of storytelling potential, and it will be interesting to see how these characters continue to develop moving forward.