Deadpool 2 Tracking For $300+ Million Global Opening Weekend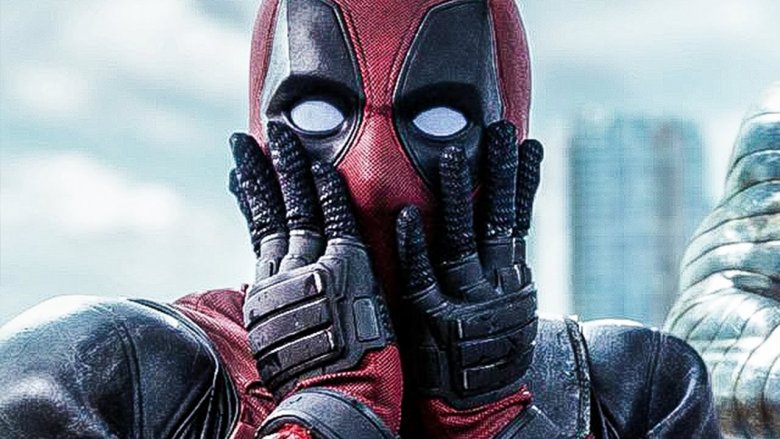 Fox
Deadpool is about to drop a massive number two.
The Fox superhero sequel Deadpool 2 is on track to unseat Avengers: Infinity War at the box office this weekend, bringing home a global total anticipated to be over $300 million, according to a report by Deadline.
Pre-release hype for the Ryan Reynolds and Josh Brolin-starring sequel has been through the roof for a good while now, with the movie's expert marketing team keeping awareness on the movie by starting feuds, getting kicked out of a Disney park, and infiltrating Celine Dion videos. It's been fun!
Reactions to the movie from critics who have seen it have been largely positive, with the film scoring an 85% on Rotten Tomatoes with 103 reviews counted. Of particular note is the movie's end credit sequence, which is reportedly one of the best things ever — not to hype things up too much.
Opening on 4,332 screens in North America, Deadpool 2 is the widest release an R-rated movie has ever received in the movie industry, topping out It, which debuted on 4,103 screens.
All told, things look highly encouraging for Ryan Reynolds and crew, who set records with the first Deadpool's The Merc with a Mouth may not make all the moolah compared to the might of Infinity War, but at least he'll be siphoning a little bit of our summer blockbuster money to someone other than the invincible House of Mouse.
In addition to Reynolds and Brolin, the movie stars Zazie Beetz, Morena Baccarin, Julian Dennison, Brianna Hildebrand, Jack Kesy, Terry Crews, T.J. Miller, Bill Skarsgard, and Rob Delaney.
Opening opposite the Jane Fonda-starring Book Club and the talking animal movie Show Dogs, Deadpool 2 is set for release nationwide this Thursday on May 17.