The Last Of Us Showrunners Reveal Whether Ellie Believed Joel's Gigantic Lie In The Finale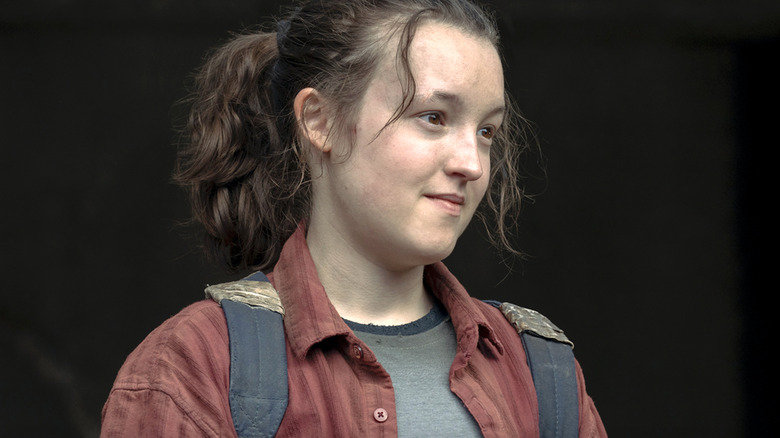 Liane Hentscher/HBO
When it comes to whether or not Ellie (Bella Ramsey) actually believes the game-changing lie Joel (Pedro Pascal) tells her at the end of "The Last of Us" Season 1, the answer seems to be a resounding "no."
The HBO show's season finale follows Ramsey's Ellie and Pascal's Joel as they finally reunite with Marlene (Merle Dandridge) and the rest of her Firefly crew. Unfortunately, their reunion doesn't turn out to be a particularly happy one. After knocking Joel and Ellie out, Marlene reveals to a groggy Joel that the Fireflies' doctor will have to remove the Cordyceps infection from Ellie's brain in order to use her immunity to mass-produce a cure.
Rather than standing by and letting Ellie be killed, Joel murders nearly every Firefly soldier stationed at the group's Salt Lake City base before rescuing his unconscious companion-turned-surrogate-daughter. When Ellie wakes up hours later, Joel lies about his actions. The final scene of the "Last of Us" finale, consequently, sees Ellie ask Joel to swear to her that everything he told her about the Fireflies was true. When he does, Ellie hesitates for several moments before saying, "Okay."
For their part, "Last of Us" creators Craig Mazin and Neil Druckmann believe there are a lot of different ways to read the final scene of the show's Season 1 finale. The duo doesn't, however, think the ambiguity of the scene lies in whether or not Ellie believes Joe, but in her response to his lie.
The Last of Us Season 1's ending is open to multiple interpretations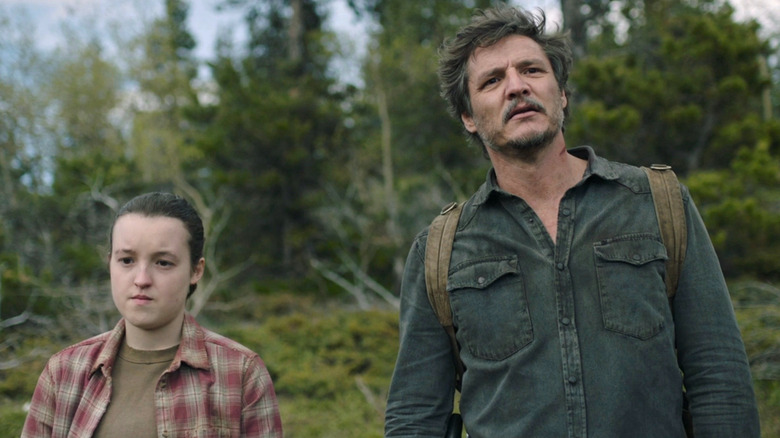 HBO
During an appearance on HBO's official "Last of Us" podcast, Craig Mazin and Neil Druckmann revealed that they both think Ellie is aware that Joel is lying to her in the final scene of the "Last of Us" Season 1 finale. "There was never an option of her believing it," Mazin said. Druckmann, meanwhile, added, "[Ellie's] a smart girl. I agree with each interpretation, and she's going through every one in her head — but at no point do we ever feel she believes the lie. That is not on the table."
Their certainty about Ellie's lie detector skills doesn't mean Druckmann and Mazin don't still see the final scene of the "Last of Us" finale as incredibly ambiguous. "I'm not sure if Ellie is saying, 'You're lying to me and I'll move on,' or, 'You're lying and we're now changed forever in a negative way,' or, 'You're lying and it's incredibly important to you, and because I love you I won't dwell on it,'" Mazin said. "It can be any of those things, and that's why I love it."
Gamers have, of course, been debating the nature of Ellie's final line ever since the original "Last of Us" was released in 2013. Now, thanks to the "Last of Us" Season 1 finale, it seems safe to assume that the scene in question will only be the topic of even more conversations moving forward. After all, the only thing about the immensely complicated scene that doesn't seem to be up for debate at this point is whether or not Ellie buys into Joel's lie.
The rest is, as Druckmann and Mazin say, up to each viewer's interpretation.