Snowfall's Damson Idris Was Kicked Out Of A Car In South Central And Told To Survive As Part Of His Audition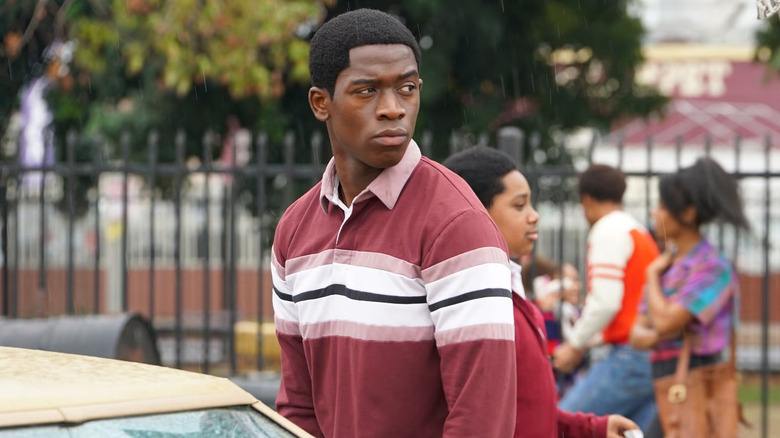 FX
When "Snowfall" premiered in 2017, FX knew they had a hit on their hands, securing John Singleton's binge-worthy crime drama for numerous seasons. Six years and an equal amount of seasons later, "Snowfall" fans know the series is coming to a bittersweet end, but breakout star Damson Idris will never forget how he landed the role of Franklin Saint.
During an interview on "The Kelly Clarkson Show," Idris reminisced on the audition process, telling the talk show host that Singleton flew him out to South Central Los Angeles to see if he had what it took to survive. "By audition number eight," the British actor said, "Singleton took me to South Central, opened the car door, and said, 'If you survive, you've got the role.'"
Naturally, the crowd met Idris's story with laughter, and thankfully the entire experience was enjoyable for him. "It really was an experience," he continued. "You know, I was walking around South Central. I had to stay in character, so I wasn't allowed to be British. And I said to his mother, 'Oh, how lovely your hair looks today. I'm just going to go and put this in a bin.' And she goes, 'John! He ain't from here, huh?' Nearly lost the part, but hey, six seasons later. Here we are."
Snowfall made Damson Idris's wildest dreams come true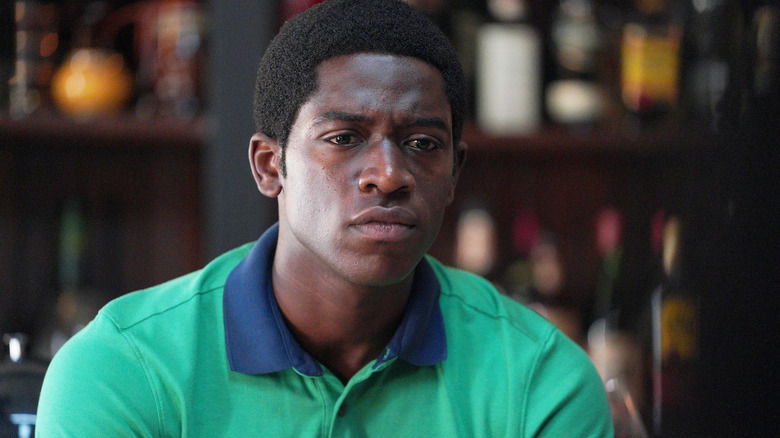 FX
Thankfully, the audition process worked out for Damson Idris in the end, with the actor spending the last six years playing drug kingpin Franklin Saint on "Snowfall." It doesn't get much better than that for a breakout role, as most actors don't get the opportunity to craft a character over six years. Idris has a bright future ahead of him as the FX series quickly approaches its final episodes, even garnering the attention of his idol Denzel Washington.
On "The Tonight Show," Idris reflected on his unique relationship with the legendary actor, telling how Washington admitted to not knowing who he was after a reporter asked him about Idris on a red carpet last year. Thankfully, Idris got to clear things up, meeting Washington in person at an NBA game, and the icon instantly recognized his name, giving the actor a wonderful experience with his idol.
While that story is undoubtedly one that Idris will never forget, the benefits from his incredible performance on "Snowfall" didn't stop there. He grew up a massive fan of Chris Tucker's work, and eventually, he met the comedian at a party. There, Tucker revealed the admiration was reciprocal, exchanging phone numbers with the young actor. Idris's time as Franklin Saint also got the attention of legendary rapper Snoop Dogg, and the two now share a strong friendship.