Halle Berry Cast Herself In John Wick 3 Like A Total Boss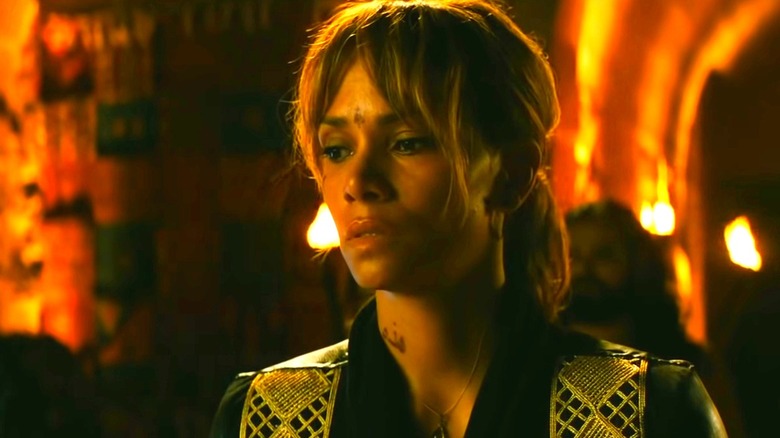 Lionsgate
In a franchise full of memorable action sequences, few stand out as much as John Wick (Keanu Reeves) teaming up with Sofia Al-Azwar (Halle Berry) and a couple of her dogs when a fight breaks out after a meeting goes awry. Both Reeves and Berry prove themselves particularly adept at gun-fu, and even the dogs manage to get in a few awesome stunts of their own. It immediately became clear that Berry was willing to put in the hard work and training that's become synonymous with the "John Wick" series, and she wouldn't have had it any other way.
When it came time to give John Wick another ally, Berry made her way into the room to make her case. While speaking with The Hollywood Reporter, director Chad Stahelski spoke about meeting the actress for the first time, recalling, "Funny story ... I got a call from WME, when we were still writing John Wick 3, like, 'What do you think of Halle Berry?' Well, she's awesome. She's Halle Berry. And then they said, 'She's coming to see you. Today.'" Turns out, Berry made the decision for Stahelski.
Halle Berry was more than happy to put in the work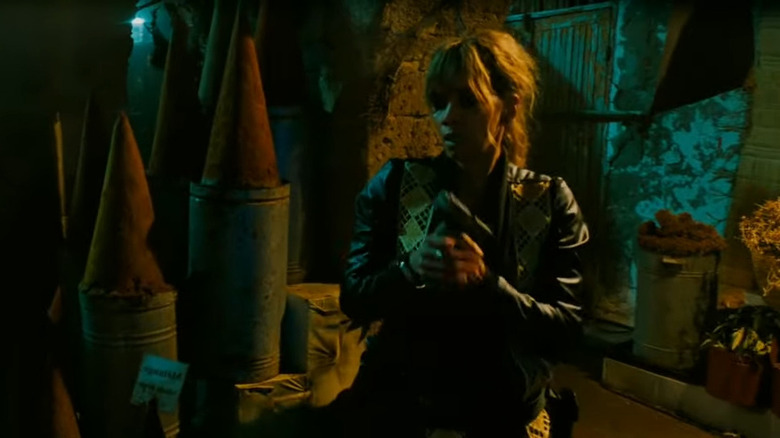 Lionsgate
Halle Berry is certainly no stranger to action-oriented roles. After all, she was a Bond girl in 2002's "Die Another Day," and she played the mutant Storm in the original "X-Men" film series. She could've had another action role under her belt had she picked up the lead role in "Speed," so it makes sense she wouldn't want a prime spot in the "John Wick" franchise to pass her by.
Back to the conversation with Chad Stahelski, he described meeting Berry for the first time, who laid down some ground rules for him: "I swear to you, that afternoon I get a knock on the door, and it's Halle Berry. She's didn't miss a beat and said, 'I'm just coming to see you because I'm going to be in your next movie.' I'm like, 'Are you?' Straight face she says, 'Yes, and I'm going to train my ass off.'"
"John Wick" movies are demanding on their performers. Even the dogs in Halle Berry's sequence had to train for a year and a half to get ready, and the results speak for themselves on the big screen.