TLOU Finale: Ashley Johnson Cried 'Projectile Tears' After Being Asked To Cameo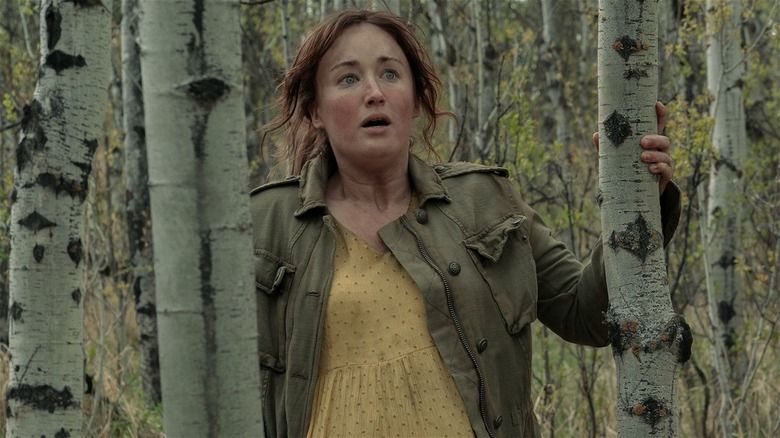 Liane Hentscher/HBO
Ashley Johnson has lent her talent to the MCU and will sound familiar to fans of "The Legend of Vox Machina." But for video game lovers, the experienced actor will always be Ellie Williams in "The Last of Us." Joining accomplished voice actor Troy Baker in motion capture for the 2013 game, Johnson's voice became synonymous with the switchblade-wielding firecracker. 
Traveling with her through the brief highs and the lowest lows of the game, it would be devastating if the actor couldn't somehow be involved in the live-action series. Lucky for us, Johnson was given her due in the finale of "The Last of Us" Season 1. While she was logistically unable to reprise the role of Ellie, the actor was able to literally give birth to her. For Johnson, appearing as Ellie's mother, Anna, was an emotional and unexpected ride.
"​​I've been talking about this where usually when a video game is adapted to screen, the voice-over actors or motion capture artists aren't brought into the fold," Johnson revealed to Deadline. "So, I got a text from Neil, and he said, 'Craig [Mazin] and I have been talking, and we would love, would you like to play Ellie's mom." And, of course, just projectile tears. I was like, 'Are you serious? Oh my God.'" The connection between Johnson and Ellie is a personal one that doesn't fade, no matter how much time has passed.
Ashley Johnson handed the reins to Bella Ramsey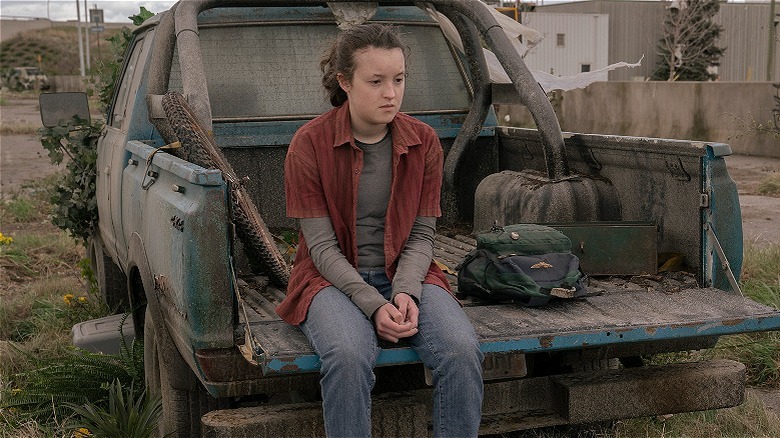 Liane Hentscher/HBO
"The Last of Us" is unprecedented in many ways. Video games are notoriously difficult to adapt to live-action, and the Naughty Dog game has surpassed all expectations. Craig Mazin and Neil Druckmann's effort to include Joel and Ellie's original voice actors is even more unprecedented. Johnson appears only in the finale, but her fingerprints are all over the series' mythology. She went on to tell Deadline that she made sure there was a connective tissue between her Ellie and Anna performance. Her ownership over the character was even easier after she and Bella Ramsey connected on set.
"The first time I met Bella, I was a little taken aback because it felt like I was meeting the real Ellie, like the character coming out of the game," Johnson relayed in "The Last of Us Podcast." It may sound strange since Johnson originated the character, but she went on to explain. "Obviously, we both played these parts, but there's a little bit of where Bella kind of feels like my kid, and we have very similar mannerisms, and she gets it."
Johnson knew that Ellie was in safe hands with Ramsey after their meeting. Though some gamers cannot make peace with the fact that video games and television are different mediums, Johnson was more than impressed with how Ramsey brought the iconic character to life. And if the original Ellie is satisfied, then so are we.