Twitter Is Furious Over Angela Bassett's Loss At The 2023 Oscars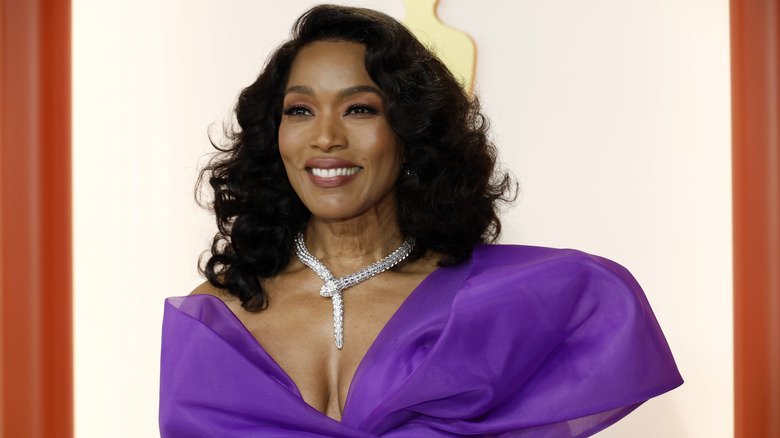 Mike Coppola/Getty Images
The tricky thing about every awards ceremony is that there will be one winner and at least four losers among any crop of nominees.
That doesn't mean that each nominee isn't equally deserving. It just means that ties are rare (though not unheard of) in the awards world. So, when a very talented person with a driven fanbase loses out against another nominee, havoc can ensue as viewers clash and audience members grapple over who gave the more deserving performance.
Angela Bassett has turned in dozens of worthy performances, so perhaps it's unsurprising that fans are furious the Academy of Motion Picture Arts and Sciences selected Jamie Lee Curtis' performance in "Everything Everywhere All at Once" over Bassett's part in "Black Panther: Wakanda Forever." How mad are those watching at home? To quote @BarbzLijah, "All Jamie was doing is sitting behind a desk. Angela put on a real performance. She was robbed." And they're just one of the many audience members who weren't feeling Jamie Lee Curtis' win.
Twitter is outraged over Angela Bassett's snub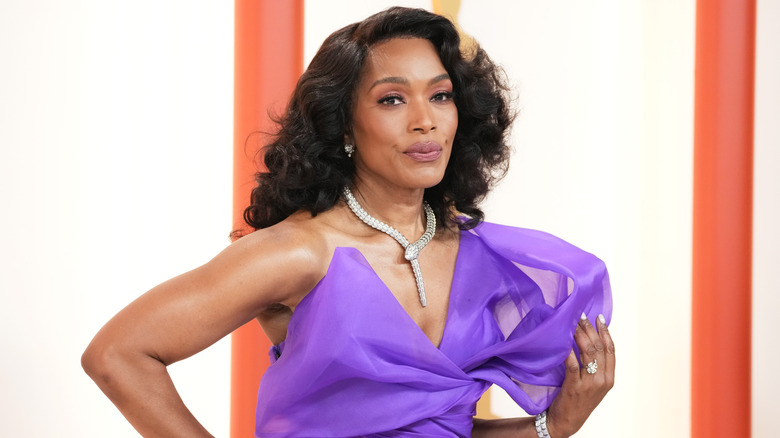 Kevin Mazur/Getty Images
Fans are more than a little heated over Angela Bassett's Oscar loss to Jamie Lee Curtis. @k00z3r took Curtis' low amount of screen time to task, "There's no way she got that award over the actual antagonist of the movie and angela bassett who gave the performance of a lifetime," they said, also expressing disappointment over Stephanie Hsu's loss for her own role in "Everything Everywhere All at Once." 
Multiple fans were completely willing to throw down in Bassett's name, with fans like @MamaJanky and @willfulchaos ready to fight for Bassett's honor. To wit: "you're telling me that corny a** Performance from Jaime lee curtis was better than this piece of Art Angela Bassett delivered?" asked @Dr7gns.
Other fans were willing to acknowledge Curtis' talent, like @QueenD113, who admitted that Curtis is a good actress but was undeserving when compared with Bassett. And her loss put some fans in mind of another recent major awards show snub which befell a Black woman. "Angela Bassett is to the Oscars as Beyoncé is to the Grammys SEND TWEET," said "Today Show" food reporter Joseph Lamour. Movie lovers will have months to let the win marinate, but only time will tell as to which performance will stand the test of time.