How Yellowstone's Cole Hauser Could Make A Drake Cameo Happen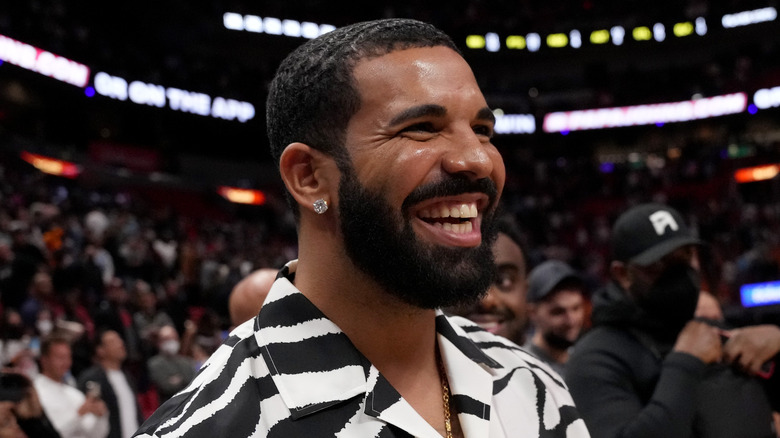 Mark Brown/Getty Images
"Yellowstone" isn't exactly a series that lends itself to major cameos by music stars. A big rapper happening along Yellowstone Dutton Ranch is only a couple of degrees of magnitude less likely than the Harlem Globetrotters showing up on the shores of Gilligan's island. Then again, we would have said the same thing about Ed Sheeran having a speaking part in the world of Westeros, so you never know. With that said, there could be a way for "Yellowstone" star Cole Hauser to secure a cameo from possibly the biggest rap star in the world right now — provided the writers can find some excuse for it to happen.
As it happens, Drake is a big "Yellowstone" fan. As revealed by Hauser in an interview with Jimmy Fallon on "The Tonight Show," the Canadian actor-turned-rapper used his celebrity to make an unusual request for a birthday gift from the "Yellowstone" star. "A buddy of mine said Drake wants a pair of boots for his birthday," Hauser recalled. "I was like, 'he actually rides?'" "'He doesn't ride, he just wants a pair of boots,'" Hauser said his friend replied. And that's when Drake's birthday request got a little bit stranger.
Drake was the recipient of an actual used pair of cowboy boots from Hauser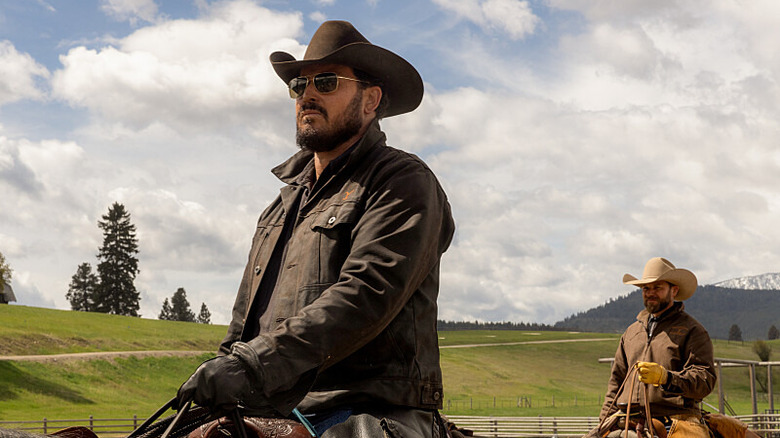 Paramount Network
As Cole Hauser's and Drake's mutual friend put it, "He wants you to ride in the boots and give them to him," Hauser explained on "The Tonight Show." Most of us would be laughed out of town on a rail if we made such a request, but in Drake's strata of celebrity such things can actually happen. So now, Drake is the proud owner of a pair of cowboy boots worn and ridden in by Rip Wheeler himself.
That would have been the end of the matter, but Jimmy Fallon pointed out something that Hauser seems to have been unaware of: that Drake has experience as an actor, having gotten his start on the Canadian teen drama "Degrassi: The Next Generation." That means that he could conceivably reach the peak stratum of his "Yellowstone" fandom and actually make an appearance on the show itself.
Hauser seems open to the idea, and the "Tonight Show" audience was certainly enthusiastic as well. But an actual Drake cameo on "Yellowstone" will probably only happen if those ratings take a plunge. Still, with only one degree of separation between Drake and Hauser, it's fun to think about the possibility.