Yellowjackets Drew Inspiration From A Harrowing Real-Life Tragedy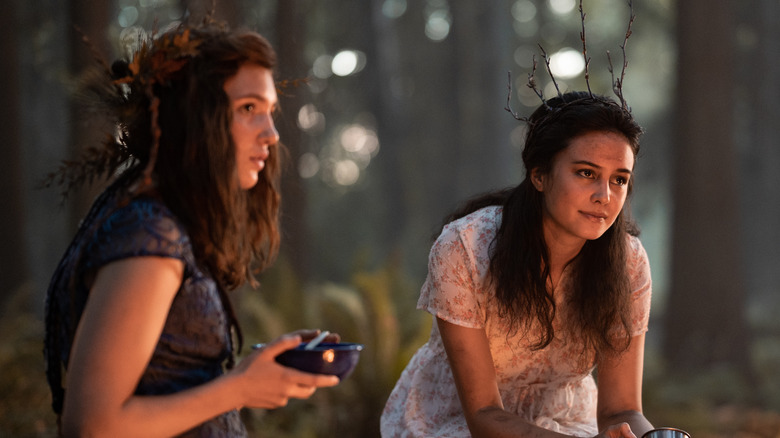 Kailey Schwerman/SHOWTIME
This article contains mentions of cannibalism.
"Yellowjackets" may be filled to the brim with tall tales of cannibalism, hints of supernatural happenings, and modern-day political turmoil, but it's far closer to reality than fans might think. Showtime's critically-acclaimed horror-thriller series, spearheaded by Ashley Lyle and Bart Nickerson, openly wears its influences on its sleeves.
While speaking with NPR, Lyle was asked if the series was influenced by the seminal "Lord of the Flies" and 1993's "Alive." These are fair comparisons, and ones that were made as soon as the series debuted to applause in late 2021. While "Lord of the Flies" is a work of fiction, "Alive" is very much based on the harrowing crash of Uruguayan Air Force Flight 571. In 1972, the plane crashed into the Andes mountains, with the survivors resorting to cannibalism. The true event was detailed in the 1974 book "Alive," with the story later adapted for the big screen in the early '90s.
Lyle didn't shy away from how her horror series, which focuses on a team of high school players trapped in the wilderness, is influenced by the iconic book and real-life tragedy. "Absolutely," Lyle said. "I think both of those were pretty formative for me."
As for "Alive," Lyle opened up about the circumstances in which she was first introduced to the Ethan Hawke-starring film, an adaptation of the book of the same name. "We were probably close to eighth grade at that point when 'Alive' came out ... We had a 15-minute sort of study period every day, and we convinced [Mrs. Denny, our social studies teacher] to let us watch [it] in 15-minute increments because we argued that it was educational."
How close is Yellowjackets to the real-life tragedy?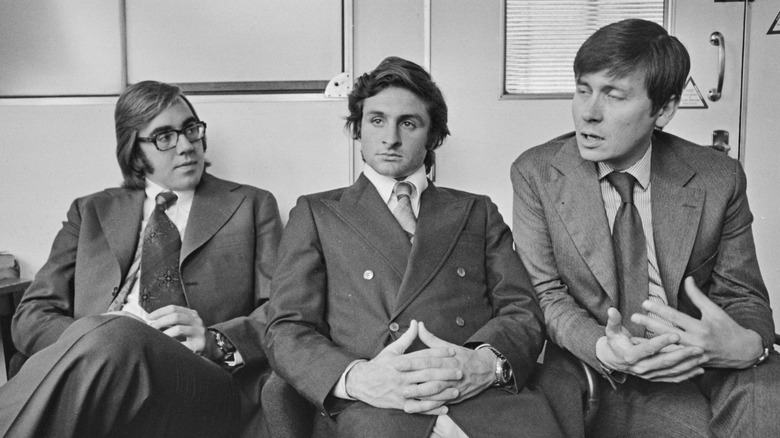 Evening Standard/Getty Images
The Andes flight disaster and "Yellowjackets" have a few key points in common. Uruguayan Air Force Flight 571 was commissioned by the Old Christians Club rugby union to help transport the team from Uruguay to Chile. Forty-five people were on the plane, with 12 dying instantly after the crash. The survivors resorted to cannibalism. Only 16 individuals were rescued from the crash site.
Like the actual harrowing disaster, "Yellowjackets" follows a sports team, albeit an entirely female team. For co-creator Ashley Lyle, it was important to see how a story such as this would evolve with a female batch of survivors. "And having grown up as a teenage girl in the '90s, you know, from my point of view, I was like, that will get very dark, but in a very different way, I think," Lyle told NPR. "And so it felt like a new story to be told."
While "Yellowjackets" is still unraveling its mystery, cannibalism hasn't been explicitly depicted. For Andes plane disaster survivor Roberto Canessa, the act of eating another human being was very explicit and haunting. "We had to eat these dead bodies, and that was it," Canessa told National Geographic. "Your mouth doesn't want to open because you feel so miserable and sad about what you have to do."
"Yellowjackets" returns to Showtime on March 26, 2023.