American Pickers' Mike Wolfe Spent $425 On An Isinglass Desk Lamp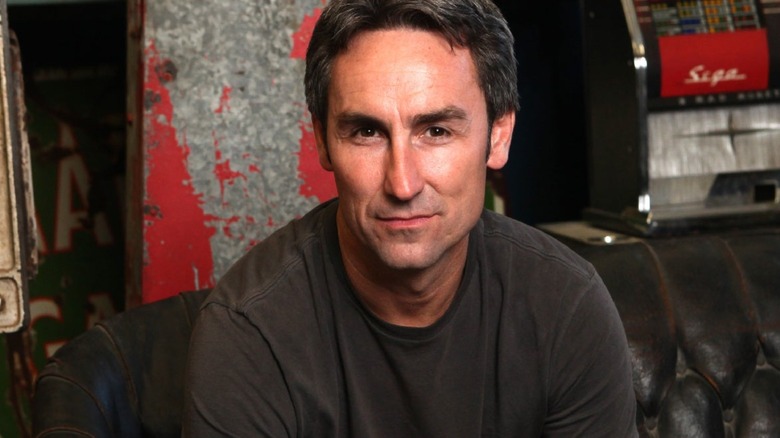 History
"American Pickers" is about three things: history, antiques, and staggering price tags. For over a decade, the show's hosts have shelled out big money for incredible artifacts — after digging them out of unexpected locations, of course. More often than not, it doesn't take much to justify the price of their finds. After all, classic cars and old signage are highly collectible, so it makes sense for them to go for a lot of cash. On the other hand, the value of other items can come as a shock to those unfamiliar with them.
For instance, on one occasion, "American Pickers" staple Mike Wolfe paid a whopping $425 on an old Isinglass desk lamp. In the episode "Naughty and Nice" from Season 23, he visited with a collector who had quite a collection of lamps and other forms of lighting dating back decades. Once he spotted the Craftsman-era lamp, which was in surprisingly good shape for its age aside from some minor cosmetic damage, he knew he had to own it. He offered the seller $400, to which he countered with $425, and with that, the deal was made.
While that's a lot of money to drop on a lamp, it's hardly Wolfe's first time buying such an item. In fact, the series has showcased big-money lamp purchases before.
The Pickers have dropped thousands on lamps before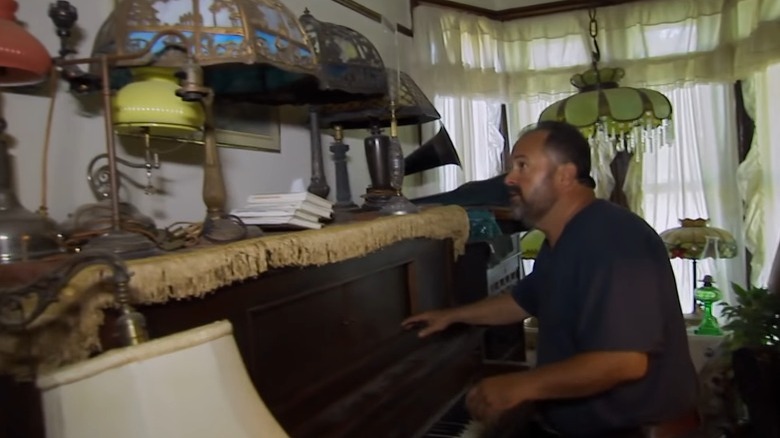 History
Going back a few years, "American Pickers" featured a lamp purchase early on in Season 18. The episode, titled "Rat Rod Rolls," saw Mike Wolfe and his now-former co-host Frank Fritz visit the home of a collector named Marlene. She and her husband David had bought up all kinds of items for years, resulting in their home becoming filled to the brim with a wide variety of things. Naturally, she decided it was time to downsize a bit, so she called in the two expert pickers to help out. It's safe to say they weren't disappointed with Marlene's treasure trove.
As Fritz entered the main room of the house, he spotted several antique stained-glass lamps and was immediately infatuated. For the most part, they were in great condition, aside from potentially having to be rewired after all these years. Thus, Fritz went into negotiation mode, working out a deal with Marlene to secure two of the lamps for $1,000. Mere moments later, he and Marlene walked to another table in the house, where they worked out another massive deal: $1,300 for two more lamps.
Who knew that vintage lamps were such a hot commodity? Evidently, the team on "American Pickers," seeing as the show's hosts have happily handed over massive wads of cash multiple times for some truly exceptional pieces.