NCIS: Los Angeles Will Say A Proper Goodbye With A Farewell Special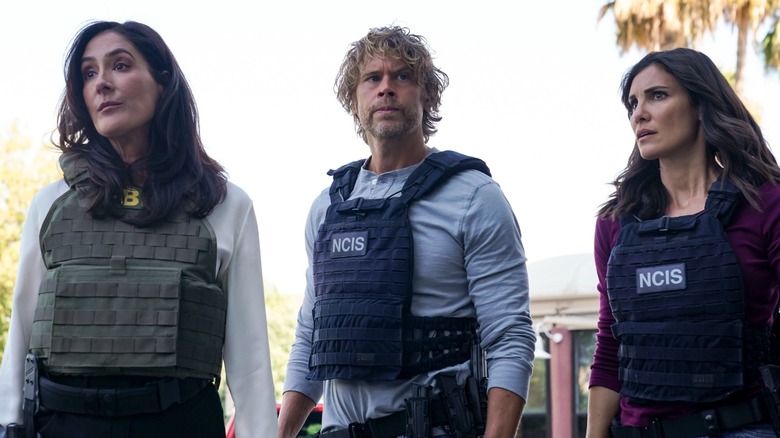 Michael Yarish/CBS
After 14 years on the air, "NCIS: Los Angeles" is indeed coming to an end. The news broke in January 2023 that the show's 14th season would be it's last, and CBS intends to make good on that claim. Although, that's not to say that it's not going to send off the long-running police procedural in a big way. To wrap up the farewell season of "NCIS: Los Angeles," CBS has a primetime special lined up that's sure to have fans everywhere eagerly tuning in.
As reported by Variety on March 10, 2023, "A Salute to 'NCIS: Los Angeles'" is on its way to the small screen. Season 14 will have a two-part finale, with the first half airing on May 14 at 10 p.m. ET and the second arriving on May 21 at 9 p.m. ET. The special — hosted by "Entertainment Tonight" co-host Kevin Frazier – will air after the second episode at 10 p.m. ET, but if you can't catch it as it premieres, no worries. It will also head to the Paramount+ streaming service.
So, what can we expect from "A Salute to 'NCIS: Los Angeles'"? While we don't have specifics, we do have a general idea of what it will entail.
A Salute to NCIS: Los Angeles will honor the show's legacy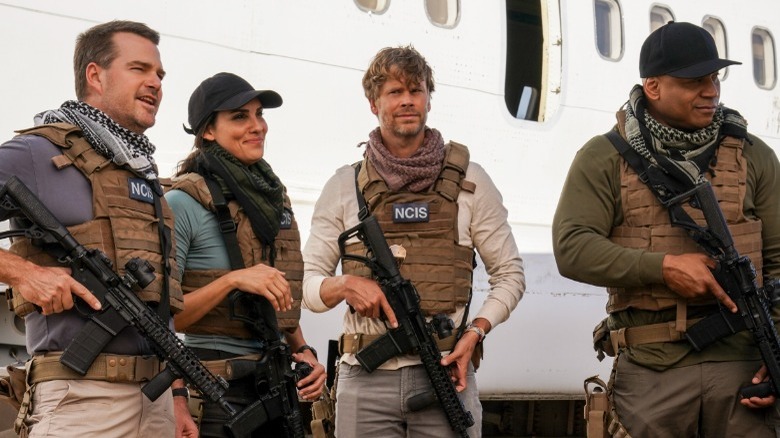 Michael Yarish/CBS
In Variety's report on "A Salute to 'NCIS: Los Angeles,'" we get an idea of what we'll see on the highly-anticipated special. In addition to interviews with folks involved with "NCIS: Los Angeles" throughout its 14-year history, the special will also include behind-the-scenes footage for fans to enjoy. By the sound of it, "A Salute to 'NCIS: Los Angeles'" has the potential to be quite the must-see television event.
"Wrapping up a series is always bittersweet. We were blessed to have 14 seasons together, so bringing it to a satisfying end was extremely challenging after so many years," showrunner R. Scott Gemmill said, going on to thank CBS for extending the final season by one episode to round off the "NCIS: Los Angeles" story properly. He's hopeful that fans will be satisfied with the ending and walk away from it feeling hopeful.
It has been a long road full of ups and downs, but the end of "NCIS: Los Angeles" is nearly here. While it may be hard for fans to see it go, at least "A Salute to 'NCIS: Los Angeles'" can give the "NCIS" spin-off title the goodbye it deserves.