Shark Tanks' Dr. Bobbi's Big Mouth Toothbrush Scores A $150K Deal (& Sells Out)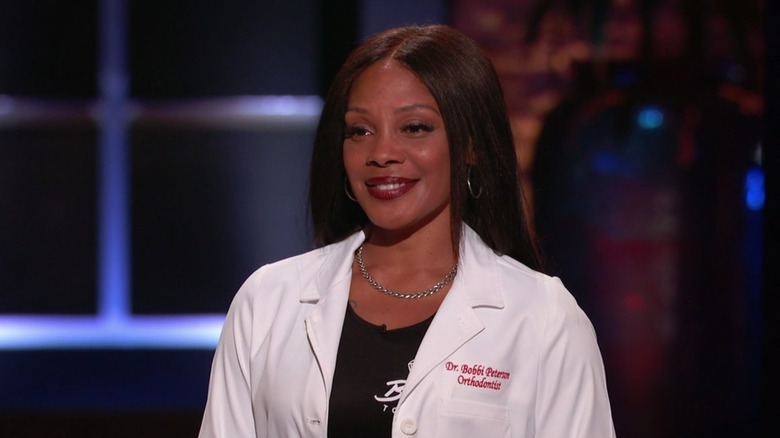 ABC
Dr. Bobbi Peterson is a Brooklyn-based orthodontist with over 20 years of experience. After appearing in a Season 14 episode of "Shark Tank," the dental healthcare professional lists the reality series as another area of expertise. "The process is stressful, but no one can present your brand or product and speak with such passion as you can," Dr. Bobbi told AfroTech. "Sharks are not just buying into your brand. They are buying into who you are and your passion for what you own!"
The sharks certainly appreciated Dr. Bobbi's passionate pitch for her product Big Mouth Toothbrush, an oversized electric toothbrush aimed at gum health. The product features a large head and bristles, plus multiple settings not unlike an at-home massager. At first, the sharks, many of whom were wary of the dental market, fell like dominoes, until only Kevin O'Leary remained. At the last minute, Barbara Corcoran rejoined the fray to offer a deal of $150,000 for 20% equity and $2 for every toothbrush sold, which Dr. Bobbi happily accepted. The deal proved to be a boon for Big Mouth, which swiftly sold out online, according to reporting from The Bronx News12.
Big Mouth Toothbrush sold out 24 hours after the Shark Tank episode aired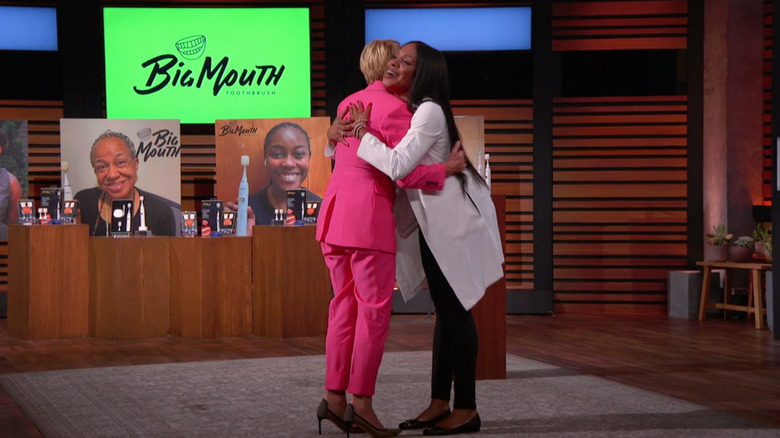 ABC
In her appearance on "Shark Tank," Dr. Bobbi touted her established loyal following as part of her ability to do sales. "I feel as though I am a pillar in my local community when it comes to oral health care," she said. An appearance on "Shark Tank" gave Dr. Bobbi the final push to sell her product to the masses. Within 24 hours of her "Shark Tank" episode airing on March 3, Big Mouth Toothbrush had completely sold out online. Now, a new notification is emblazoned on the Big Mouth Toothbrush website: "Due to increase in demand please allow at least one week to ship and three weeks for pre orders."
"Shark Tank" has proven its ability to change lives, and Dr. Bobbi hopes that goodwill extends beyond her own business. "I hope that my appearance on 'Shark Tank' expands my local impact to a global impact in terms of not only improving oral health care but also serving as a reflection for the next generation," the entrepreneur told AfroTech. "Many people think that something like this is unattainable. I'm hoping to change that narrative for the younger generation that looks like me!"