Grey's Anatomy Fans Are Buzzing Over Amelia And Kai's FaceTime Call In Season 19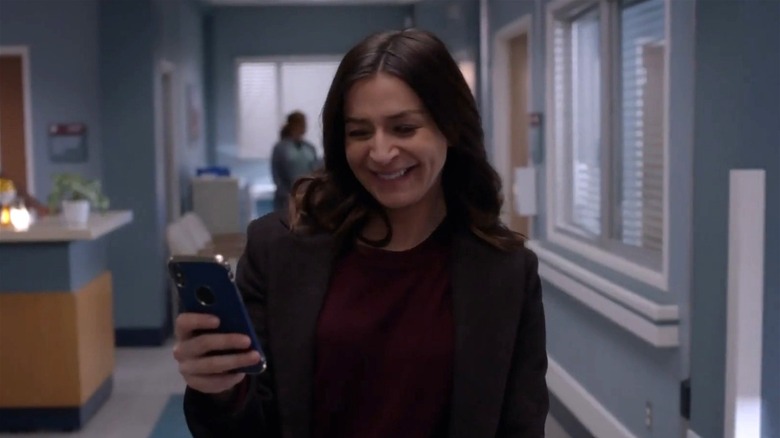 ABC
Throughout "Grey's Anatomy's" entire timeline, the show featured a number of love stories that were absolutely adored by the fans. One of the most celebrated storylines in Season 18 was Kai Bartley's (E.R. Fightmaster) relationship with Amelia Shepherd (Caterina Scorsone). The show's viewers took a liking to their love story, lovingly dubbing the pair "Kaimelia." Despite Bartley having to relocate to Minnesota at the end of the season, they decided to make it work over the long distance. Still, Kai leaving Seattle meant that they were not going to get a lot of screentime going forward, much to the disappointment of many fans who cheered them on. 
In Season 19, Episode 9, they made a brief appearance after weeks of absence in the form of a FaceTime call with Amelia. "Grey's Anatomy" fans took to social media to react to the scene. Some were extremely disappointed with such a short cameo, with @kammisinclaire1 going as far as saying: "The first Kai sighting we get in ages is on a phone. I wonder if I should sue for this injustice." While this is certainly an extreme take on the situation, many in the "Grey's Anatomy" Twittersphere seem to share the same viewpoint. 
Viewers would love to see more of Kai and Amelia together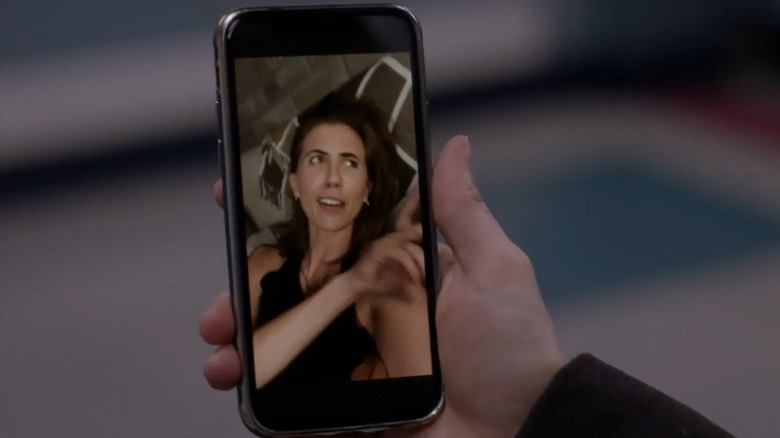 ABC
In Season 19, Episode 9, titled "Love Don't Cost a Thing," Amelia and Kai shared a brief moment on-screen, chatting over FaceTime and making plans for a future get-together. However, it looks like the promise of a future guest appearance by the first non-binary "Grey's Anatomy" cast member and a brief sighting on Amelia's phone weren't enough for the show's fanbase.
"I need more Kai scenes, FaceTime is not enough. How did we go from a full arc last season to just FaceTime calls," tweeted @afterglowlws, asking a question that's undoubtedly going through the minds of many viewers. Another user that goes by the handle @Jessmuir0407 shared a similar sentiment: "I'm really going to need #GreysAnatomy to figure out how to get Kai to Seattle permanently because their relationship with Amelia is too great to be diminished to FaceTime and the occasional mention." 
Not everybody was disappointed with Kai and Amelia's video call. Some were more than pleased just to have Kai appear on the show at all, like @thom_ahs, who tweeted, "Love to see a Kai appearance! I thought they were gone from the show to be honest, given their last appearance." Judging by that FaceTime scene, it seems that things are going well between Amelia and Kai. Seeing as they tried to make plans for Kai to see Shepherd's new apartment, fans will hopefully get to see their in-person reunion by the time Season 19's finale comes around.