You Season 4 Part 2 Has Fans All Saying The Same Thing About Penn Badgley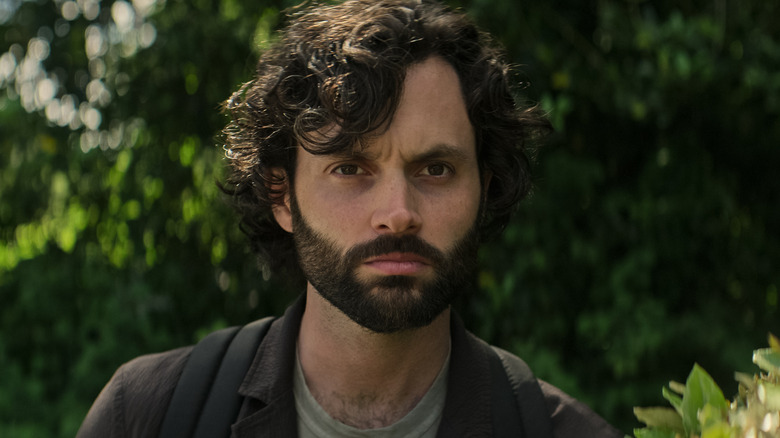 Courtesy of Netflix
The hotly-anticipated Part 2 of "You" Season 4 has finally dropped on Netflix. While it's nice for fans to get another heaping serving of the darkly divine drama, the quality of this latest chapter may not be up to snuff depending on who you talk to. For some, "You" Season 4 has ended up fatally wounded by major character absences and tonal issues. However, despite any mixed reception, it seems that one thing that most fans can agree on is how they feel about Penn Badgley's lead performance.
Based on fan reactions to "You" Season 4 Part 2, Badgley is absolutely killing it (bad pun intended) as Joe, who contends with some deeply unsavory self-reflection on his murky past in the new installment. In fact, public opinion on the actor's portrayal has grown so high that many viewers are rallying in support of Badgley winning an award for his role in the season.
Fans want all of the awards for Badgley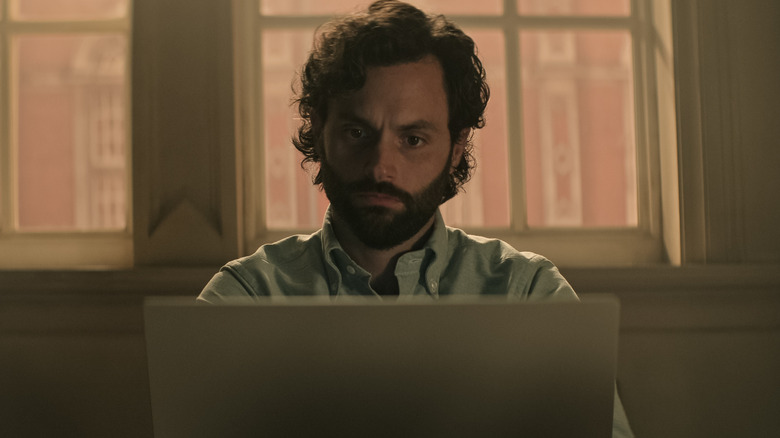 Courtesy of Netflix
After "You" Season 4 Part 2 was released, fans took to social media to call for Penn Badgley to be recognized for his knockout performance. "Penn Badgley deserves every award for his acting in this Part 2," @VincenParker45 tweeted. Other fans had similar words of approval. "Awards season should appreciate more series and give him what he deserves for his performance at this new part of #YouNetflix," @luvhsdid wrote. "I was in shock every episode cause his act just got better and better in each one."
Some passionate viewers got even more specific, arguing that Badgley should be a frontrunner in the picks for outstanding lead actor in a drama series at the next Emmy Awards. Penn Badgley deserves an Emmy for that second half of #YouNetflix and I'm not kidding. Not even a little," @shboogies tweeted. Other fans like @esizB and @ItsJustKatrinaa shared similar opinions about the actor getting the esteemed TV award.
Badgley has previously been nominated for several awards as part of his role on "You," but an Emmy nod would undeniably be a step up. "You" Season 4 is eligible for the 2023 Emmy Awards, set for September 18. If Badgley is to receive any nominations for his work on the Netflix drama, viewers will find out when the nominees are announced on July 12. With any luck, the actor could break away from the list of great television actors who have never won an acting Emmy.