How You Can Watch Ted Lasso For Free (Seriously)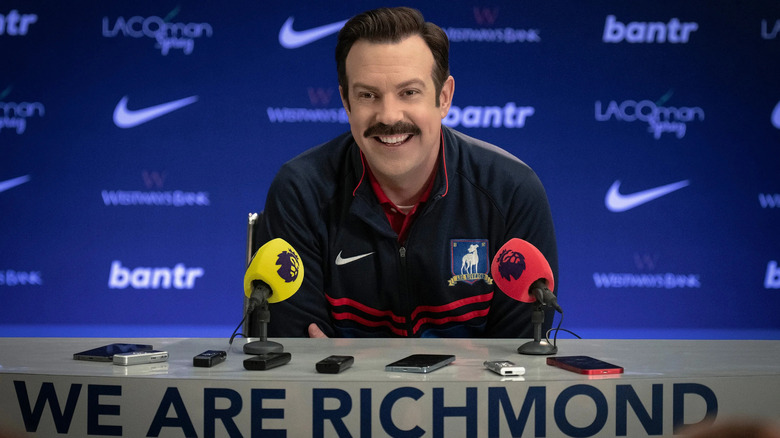 Apple TV+
"Ted Lasso" is one of the most popular and beloved television comedies currently in existence, but let's face it: not everybody has AppleTV+. Lucky for you, there's a really easy way to watch the first two seasons and the upcoming third one for free. No, we're not kidding.
Thanks to a deal with Best Buy, Apple is offering three free months of its streaming service, and there's no word on how long this deal will last, so it makes sense to jump on it as soon as possible. You'll select the free Apple TV+ on Best Buy's website, go through "checkout," and shortly after, you'll get an email asking you to activate your account. The code to do so is also good until September 5, so you don't have to rush once you've "purchased" the deal.
After three months, it will start to charge you $4.99 a month, so if you don't want to keep paying for Apple TV+ or you're simply finished with Ted Lasso, make sure to cancel it after your free trial is up.
What's on Apple TV+ besides Ted Lasso?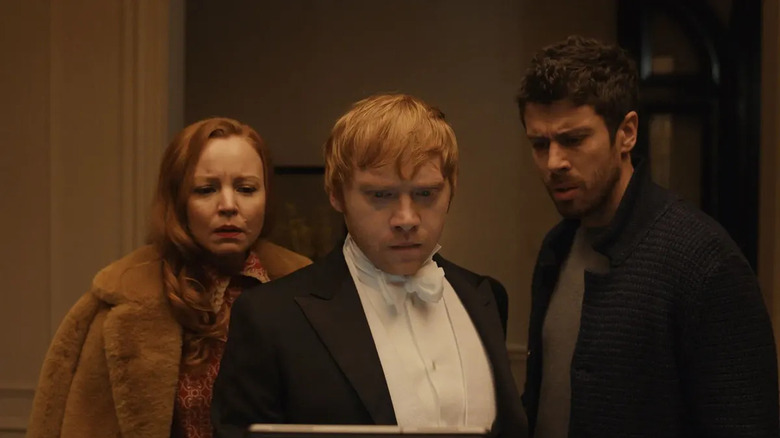 Apple TV+
The first two seasons of "Ted Lasso" — which, if you're somehow unaware, is a classic "fish out of water" story about a coach from Kansas who travels all the way to Great Britain to coach a down-and-out football league, AFC Richmond — are pretty amazing, so if you haven't checked that out yet, start there. Once you're finished, though, there's a ton of other great stuff happening on Apple TV+.
If you're a longtime M. Night Shyamalan fan, you'll probably love "Servant," his spooky series about a grieving couple plagued by supernatural forces, and if you were an English major in college, you'll definitely love the deliberately anachronistic and extremely fun original series "Dickinson." There's also "The Essex Serpent," with Tom Hiddleston and Claire Danes in a period piece where they're hunting a serpent of legend, and the workplace dramedy "Severance," which was repeatedly hailed as one of the best new shows of 2022.
As for "Ted Lasso," the third season drops in weekly installments on March 15.