The Office's Hairstylist Used A Simple Fix To Make Michael Scott More Likable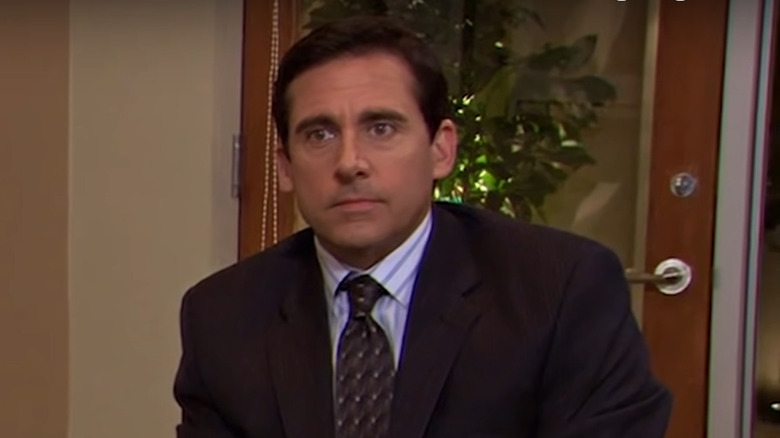 NBC/YouTube
The NBC comedy sitcom "The Office" left a legacy that has endured since the show went off the air in 2013. Running for nine seasons, the series followed the employees at a fictional paper sales company named Dunder-Mifflin and their daily trials and tribulations.
Among the show's most iconic characters was Michael Scott. Played by Steve Carell, Scott was the manager of the Scranton branch of Dunder-Mifflin and a key part of the show for seven seasons, starting with the pilot. Despite his questionable competence, Scott forms friendships with the other employees and ultimately forms a relationship with HR representative Holly Flax (Amy Ryan). Scott ultimately proposes to Flax, and she says yes before the two move together to Colorado, marking the end of his time in Scranton.
A key part of how audiences related to Michael Scott was his appearance on the show, particularly how his hair was styled. The woman responsible for the decision was Kim Ferry, a hairstylist who worked with the show for eight seasons, and has also worked on shows such as "Pretty Little Liars" and "Veronica Mars." Here's what she had to say about Michael Scott's hair.
Ferry did not like how Scott's hair looked in Season 1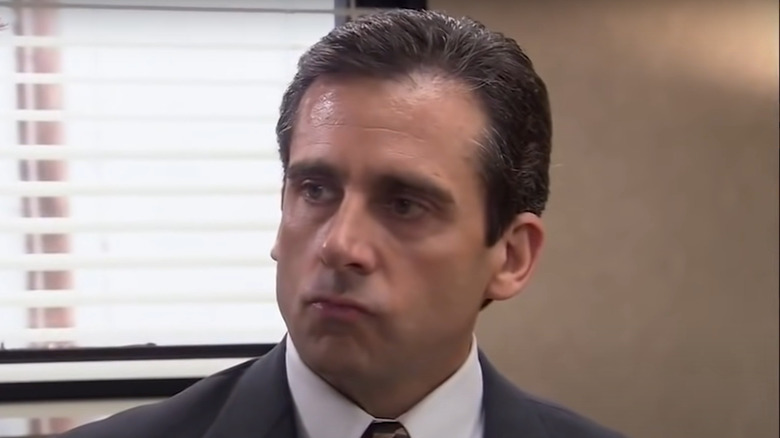 NBC/YouTube
In an interview with Mashable, hairstylist Kim Ferry spoke about the decision she made with the hair of Michael Scott, played by Steve Carell.
Ferry noted that she wasn't part of the show's first season, and the decision the team made at the time was to have Scott's hairstyle emulate that of the character of Gordon Gekko, played by Michael Douglas in the films "Wall Street" and "Wall Street: Money Never Sleeps." Ferry felt that was a bad decision, as it made Scott look harsh, in the image of Gekko, a ruthless investor famous for the quote, "Greed is good."
When Ferry came on board, that was something she wanted to change. She spoke to Carell about it, and he agreed with her. The two knew each other from Ferry's time on the 2003 comedy "Bruce Almighty," so she already had an idea of what to do with Carell's hair to make Scott have a softer, more likable appearance.
Ferry said that the initial look was "severe," and her idea was to highlight Carell's looks, and make Scott look more "well-groomed." She decided to give his hair some lift instead, rather than flattening it against Carell's head. Ferry also blow-dried it. This gave the character the look he would come to be most associated with.