TBBT's Chuck Lorre Helped Kaley Cuoco Recover From Her Horseback Riding Accident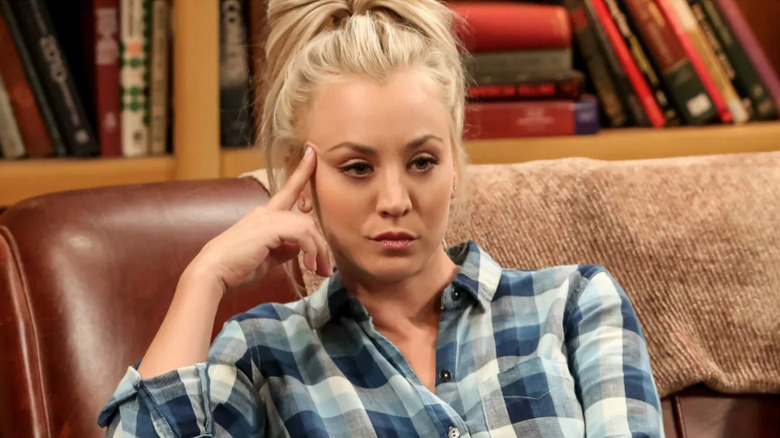 Michael Yarish/Warner Bros.
"The Big Bang Theory" co-creator Chuck Lorre was busy running the show when star Kaley Cuoco suffered a horrific horseback riding accident at the beginning of Season 4 in 2010. The injury even forced Cuoco's character, Penny, to be written out of Episode 5 "The Desperation Emanation" and Episode 6 "The Irish Pub Formulation," so the actor had sufficient time to recover.
Unbeknownst to the public, Cuoco's injury was quite serious. But according to the author of "The Big Bang Theory: The Definitive, Inside Story of the Epic Hit Series," Jessica Radloff, the actor leaned on the series' showrunner, Lorre, to make it through the ordeal.
"Thank god Kaley came out of this okay," Radloff said in a 2022 interview with Entertainment Tonight. "The reason she came out of it okay is because of Chuck [Lorre]. Chuck helped get her the care at Cedars-Sinai that she needed. And when she was in recovery, he would come and play his guitar for her and bought her a rocking horse. And [he] said, 'This is the only horse you're now allowed to ride.'" Lorre's support can't be overstated, and it did wonders in helping Cuoco on the road to recovery.
Cuoco leaned on Lorre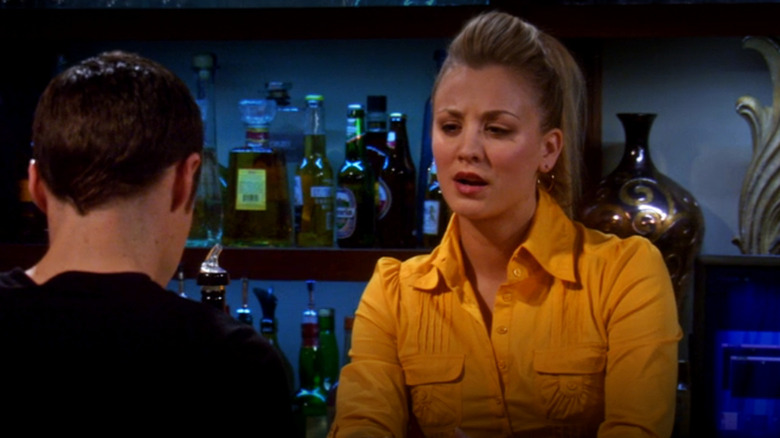 CBS
After finding herself temporarily sidelined due to the horseback riding accident, Kaley Cuoco's Penny returned to "The Big Bang Theory" in Season 4, Episode 7 "The Apology Insufficiency." Chuck Lorre was instrumental in helping Cuoco cope with the ordeal, but the show's co-creator can finally look back on the situation with a bit of levity all these years later.
"Yeah, she didn't listen to me," Lorre joked during the Entertainment Tonight interview. "She got back on the horse." Lorre also explained that his and Cuoco's relationship transcended their work on "The Big Bang Theory," and they'd become close friends by that point. So, Lorre did everything he could to help the young actor because the injury was much more serious than many thought at the time of the incident.
"She might've lost the leg," Lorre spoke of how the doctors feared they might have to amputate the actor's broken limb. Fortunately, Cuoco didn't require such an extreme procedure, and she returned to work in time for Episode 7. "We made her a bartender instead of a waitress, so she was behind the bar. She stood behind couches, or she was seated, and we made it as easy as possible," Lorre said.