Who Did Sebastian Stan Play On Law & Order?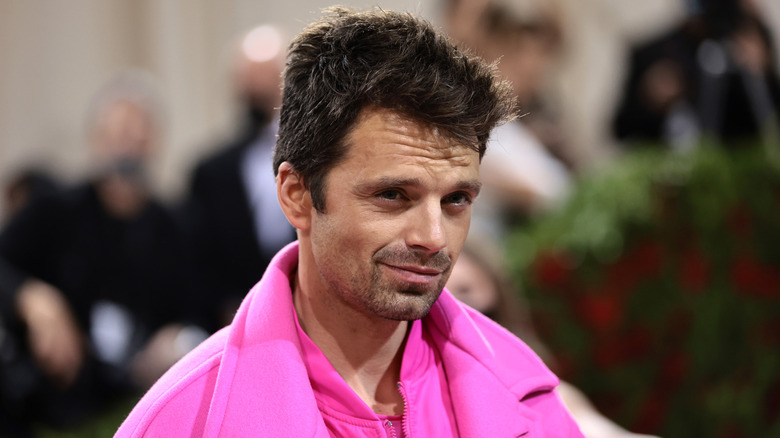 Jamie Mccarthy/Getty Images
Sebastian Stan has played a wealthy outcast in "Gossip Girl," Tonya Harding's abusive ex in "I, Tonya," a rocker with talking genitalia in "Pam & Tommy," and the Winter Soldier himself. Before all of that, however, he was a Rutgers graduate living on 42nd Street across from Port Authority, running around the city on auditions. Like any New York-based actor worth his salt, Stan nabbed an appearance on "Law & Order."
For Stan, the 2003 episode turned out to be his big break — a fact that impressed Jennifer Aniston. "Fancy!" the actress exclaimed in a conversation for Variety. "Not a commercial? You went right into the big leagues." It was no small role, either. Stan had ample screen time starring in the Season 13 episode as Justin Capshaw, an antisocial teenager whose father is accused of gunning down four people. In true "Law & Order" fashion, the truth is stranger and more sinister than it seems.
Stan shared scenes with his character's dad, played by Ty Burrell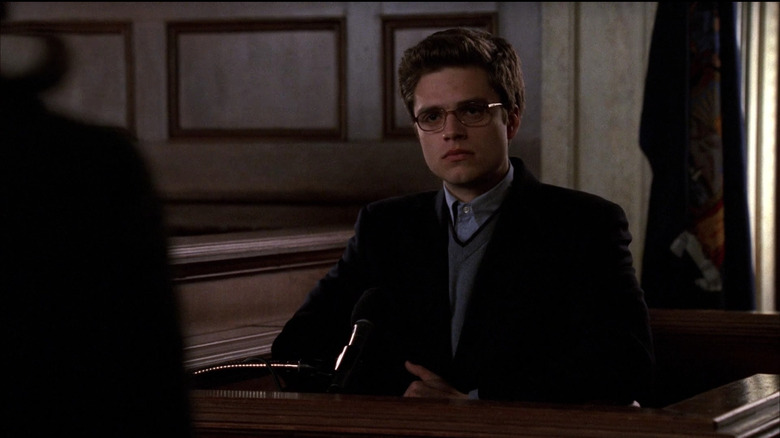 NBC
Like any number of "Law & Order" episodes, Season 13's "Sheltered" starts innocently enough. Two women are chit-chatting as they push strollers down a Chinatown sidewalk. "Kids don't need independence," one tells her friend. "They need structure and discipline." Suddenly, the friend is shot by a sniper in broad daylight.
Those words will prove to be meaningful through the rest of "Sheltered," which follows the extremely codependent relationship between Justin and his dad, Herman, played by Ty Burrell. Or at least, he says he's Justin's father. It's eventually revealed that Herman abducted Justin when he was five, raising him as his own in a strict environment void of friends or hobbies. Justin's real family comes forward, but the psychic damage has already been done; Justin will do anything for his "dad," even if it means killing his boss, plus three other strangers to cover his footsteps.
As Justin, Sebastian Stan delivers a measured yet emotional performance as a teenager who doesn't understand the scope of the abuse he has endured. It's no surprise that the actor's early film roles would start rolling in after the episode aired.