Dan Harmon Used To Consider Rick And Morty His 'Safety Net'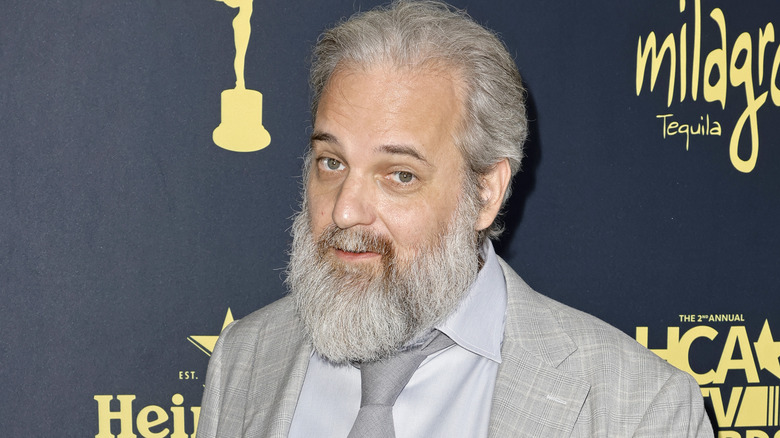 Kevin Winter/Getty Images
"Rick & Morty" has become one of the most popular adult animated programs out there, and for good reason. For the bulk of its run, it has offered viewers colorful animation, fun meta humor, and numerous memorable moments, all while setting itself apart from the likes of "Family Guy" and "The Simpsons." However, for series co-creator Dan Harmon, "Rick and Morty" was more than just a wacky, fourth-wall-breaking television show at first. Back in the early days of its run, he actually looked upon it as something of a safety net.
In an interview with That Shelf, Harmon recalled his days working on the popular sitcom "Community" and the stress that came from it. He lived in fear that it would be canceled, and as a result, he'd be left without a job. At this point, the failure of a previous work of his titled "Heat Vision and Jack" still haunted him, too. Then came "Rick and Morty," which ultimately eased Harmon's career worries and then some. "That was always my safety net. That was my emotional catch-all," he said. Thus, when "Community" ended in 2015, Harmon wasn't left out in the cold.
As "Rick and Morty" has grown since its 2013 debut, it has gone beyond just being a safety net in Harmon's eyes.
Harmon wouldn't trade Rick and Morty for anything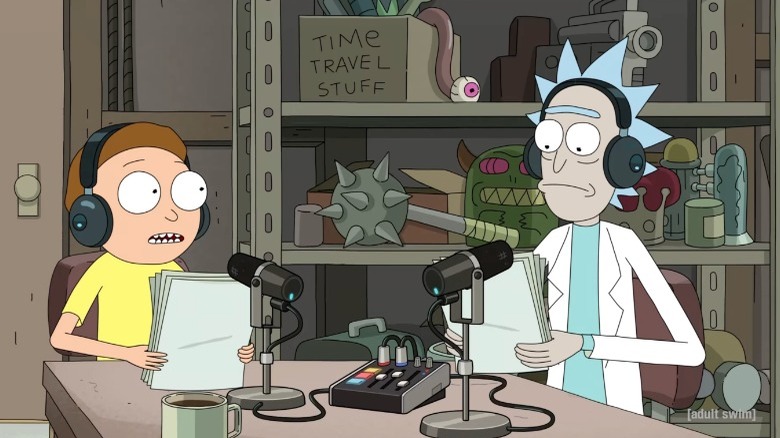 Adult Swim
As it prepares for its seventh season, "Rick and Morty" remains immensely popular and is adored by viewers the world over. The controversy surrounding co-creator Justin Roiland has understandably given many fans pause, but there's still plenty of intrigue surrounding the show's future. Dan Harmon remains at the forefront of the program despite this drama, which shouldn't come as much of a surprise. As he told GQ in a 2018 interview, "Rick and Morty" means more to him than simply job security at this point.
"'Rick and Morty' is the highest creative opportunity you could ever be afforded as a writer. It's an infinite sandbox," he said, making it abundantly clear what the Adult Swim staple means to him on a creative level. He continues, "It's the perfect show. It's the most important thing I've ever done. I only want it forever." While the show will sadly have to end at some point, that time won't come soon. "Ricky and Morty" is slated to run on well into the future, and one has to imagine it'll extend beyond this massive renewal deal so long as it remains popular.
"Rick and Morty" may not be everyone's cup of tea, but it's undeniably a pop culture juggernaut — one that Dan Harmon couldn't be happier with for both professional and creative reasons.