You Fans Are Glad To Finally Get A Victim's Perspective In Season 4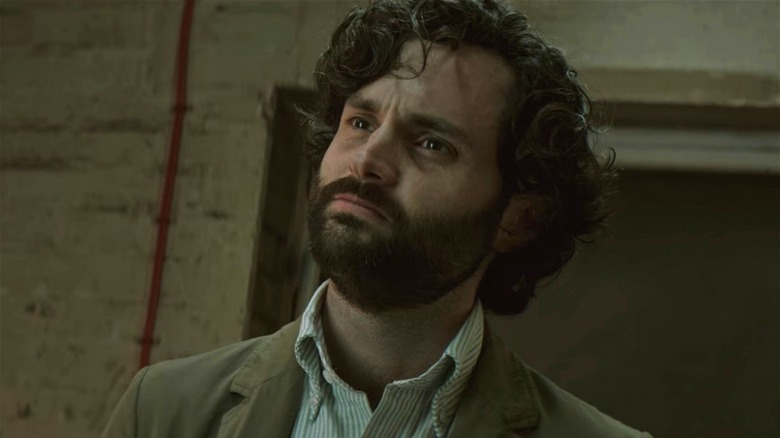 Netflix
Contains spoilers for "You," Season 4, Episode 8 — "Where Are You Going, Where Have You Been?" 
"You" fans rejoice as Joe (Penn Badgley) is back, with Season 4 Part 2 hitting Netflix this week and scratching every viewer's oddly specific itch for fictional murder in London. The second batch of episodes picks up after Rhys (Ed Speleers) reveals himself as the killer behind Season 4's whodunit arc. 
The murder mystery wasn't the only way "You" upped the ante, as Season 4, Episode 8, "Where Are You Going, Where Have You Been?" gave fans a different perspective on Joe's season-long crime spree. Fans finally get an update on Marienne's (Tati Gabrielle) situation as we see the season's big reveal from her perspective. Joe drugs and kidnaps her, holding her captive as he continues researching Rhys's life. He transports Marienne to an underground location, locking her in a glass cage with which "You" fans are all-too-familiar. 
Episode 8 is a true watershed moment for "You," which led fans to believe that Joe was turning a new leaf in London. Instead, there's no redemption for him as his murder spree continues overseas, and we get to experience his actions from the victim's point of view. The result is a powerful episode, capped off by Gabrielle's incredible performance, which left fans using words like "insane," "scary," and "important" to describe the events. 
You lets the victims' voices be heard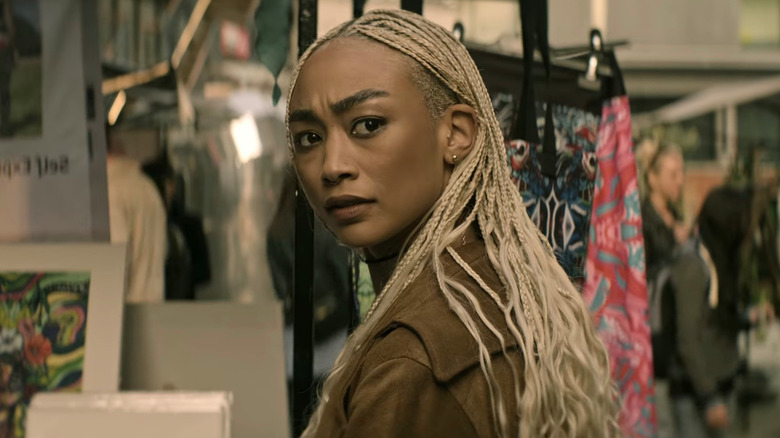 Netflix
It didn't take long for "You" fans to swarm Twitter with their reactions to experiencing Episode 8's perspective shift. User @kaykianad pointed out the necessity of seeing things from the victim's point of view, saying, "Having an episode from Marienne's POV is so important because people really do forget how scary Joe is to others 'cause we always hear his thoughts that justify his actions." Other users, like @DeniesNies, showed support for the original tweet, raising awareness for the sentiment and ensuring it makes it to more users on the platform.
Another user, @chaenniefans, expressed a similar sentiment, admiring the "You" team for giving fans a vital perspective. "I liked how this season finally showed us an entire episode from a victim's perspective because viewers tend to empathize with Joe because he's so good at justifying his sociopathic actions and the fact that we don't often realize while watching how terrifying he actually is." While "You" could have easily given Joe the redemption arc it led fans to believe was coming in Season 4, it may have done more harm than intended. In every situation, it's integral to understand the victims' perspective, so "You" devoting an entire episode to Marienne's point of view shows the show is aware of the message it's sending. 
To say the "You" Season 4 twist was surprising would be an understatement. @Maryiguanas posted the perfect picture of a worried-looking dog to depict their reaction to the episode, saying, "when they finally stop romanticizing Joe and make him scary." User @Nygkt5 also responded, calling the moment "the craziest most insane plot twist I've seen in a while."