You Showrunner Sera Gamble Says Scripting Season 4's Whodunit Was Extremely Challenging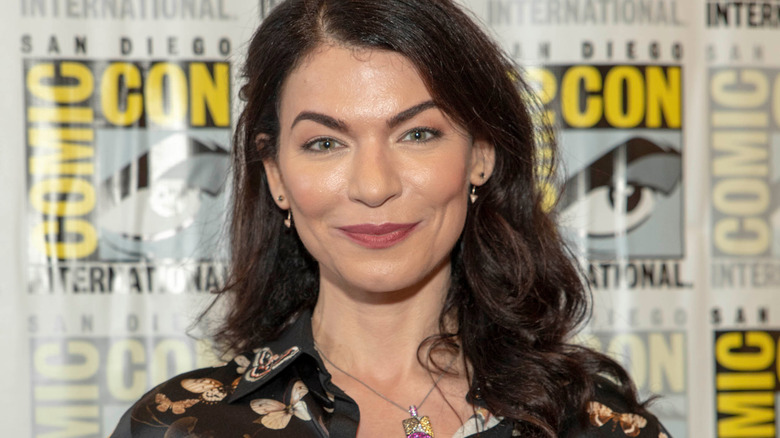 Eugene Powers/Shutterstock
If you're watching the first bunch of episodes of "You" Season 4 on Netflix, you already know that the show's latest season has a somewhat unusual narrative structure. For once in the saga of Joe Goldberg aka Jonathan Moore (Penn Badgley), he's not the one responsible for the dead body in his apartment. Instead, the show takes on the dimensions of the murder mystery "whodunit" — a genre that literary snob Joe hates with a passion, but nevertheless finds himself participating in by necessity.
If Joe finds it challenging to be on the other end of a murder mystery, that challenge was shared by the writers of "You" behind the scenes. According to showrunner Sera Gamble, the whodunit dinner party that closes out the first half of "You" Season 4 was massively difficult to get right and had the "You" writers "banging [their heads] against every single episode" that makes up the season's murder mystery arc.
Gamble says You's whodunit arc stands apart from other recent entries in the genre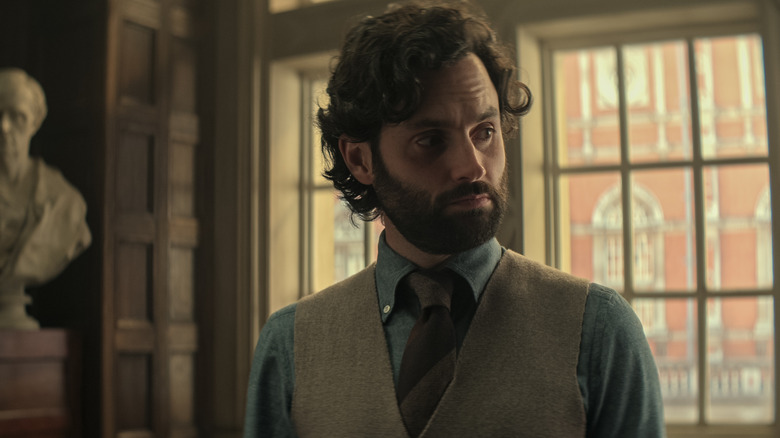 Netflix
In case you haven't noticed, whodunits are having a bit of a resurgence in popularity lately, between the "Knives Out" movies, the "Murder Mystery" sequel starring Adam Sandler and Jennifer Aniston, "Bodies Bodies Bodies," and the series "Only Murders in the Building." But "You" showrunner Sera Gamble told IndieWire that her show's take on the genre, despite having all the familiar tropes, is a little different from other attempts to bring the pleasure of a well-written mystery to the screen.
"[T]he thing that made this fresh and different from some of the other murder mysteries we were watching for research was that we were going to get to comment on it every step of the way inside Joe's head because he was so aware of the story that he was in," says Gamble.
Despite being on that firm ground, Gamble admitted that writing a whodunit mystery to take up five episodes of TV was a formidable challenge. "It was easily the most difficult story we've broken. It's a funny feeling to be standing there in Season 4 when you are supposed to know your show really well and everyone in the room just banging their head against every single episode," she said.
Of course, "You" Season 4 still has another five episodes to go, and star Penn Badgley seems to suggest that Joe Goldberg will be back to more familiar ground in the second half of the season. "I think just purely from a practical standpoint as an actor, I was really excited to be shooting in London, to have mostly British actors alongside me, and to just be throwing it all into a different genre for actually half the season," said Badgley.