Impractical Jokers' Q Had A Beef With The Series' Intro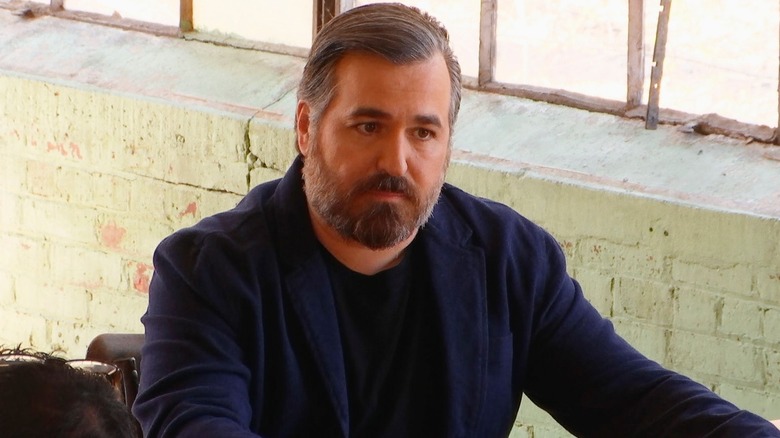 truTV
"Impractical Jokers" is one of truTV's longest-running and most beloved shows that are currently in production. Premiering in 2011, the series became an instant hit and quickly garnered rave reviews from fans.
The unscripted hidden-camera TV show features friends and improvisational comedians Brian "Q" Quinn, James "Murr" Murray, and Sal Vulcano, with original cast member Joe Gatto leaving in 2022. The show's most common format features one joker out in public, while the others suggest various tasks that are often considered socially taboo to humiliate them and laugh at their expense.  Their silly antics have garnered the series a devoted audience and a 10th season, which began airing in February 2023.
Being one of the most beloved series in truTV's roster of original programming, you'd think that the show's stars would have some ground to stand on when it comes to minor requests. Apparently, that's not quite the case. Even something as small as a request for a graphic in the opening credits caused a slight stir between Q and the show's executive producer.
Q fought to have a map of Staten Island in the opening credits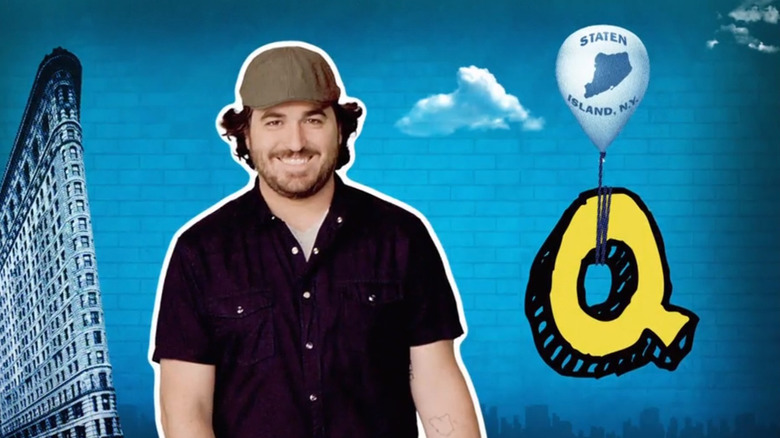 truTV
In an episode of "Impractical Jokers After Party Web Chat" that aired in 2018, Q was asked whether fans will be seeing a map of Staten Island during the opening credits in the current season. Unfortunately, raising his hands in near defeat, Q confirmed that no resolution had been reached and negotiations were still ongoing. "I don't have an answer to that," he explains. "This is a battle that I am fighting with [executive producer] Simmy [Kustanowitz]. Every day of my life, I fight with him about this."
It seems like it had been an ongoing battle between Q and Kustanowitz for quite some time. Following the success of Season 2 of "Impractical Jokers," truTV decided to update the graphics to the opening credits and the jokers had their requests for what they wanted to be included in the new opening credits. Hailing from Staten Island, the guys wanted to honor their hometown in various ways, with Q requesting that a map of Staten Island float behind him when he's credited. Unfortunately, Kustanowitz vetoed the idea. Feeling like it was an unjustified denial, Q pushed back, believing that the request was minor and shouldn't be a problem.
Being comedians at heart, the dispute was exaggerated for comedic effect, resulting in a seven-minute mockumentary that overdramatized the events of the debate and a hashtag on social media, #FixJokersOpen, for fans to help campaign for it.
Thankfully, Q's request for the Staten Island map was granted. In the opening credits of Season 7, episode 3, a balloon featuring a geographical representation of Staten Island is seen tied to a "Q." After much hardship, justice was served and Q finally received what he had long fought for.