The Office's Greg Daniels Called Will Ferrell A 'Palate Cleanser' For The Writers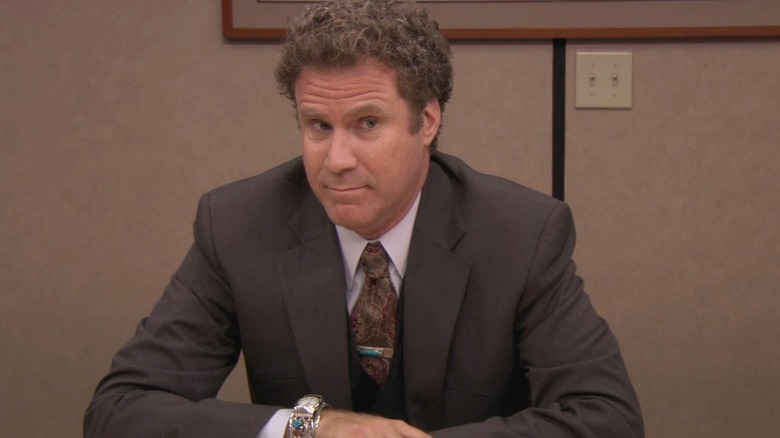 NBC
When Steve Carell left "The Office" in the show's 7th season, fans smelled blood in the water. How could the beloved series be expected to continue after the loss of the comedy icon at its core?
The answer, for a short time anyway, seemed to be "replace him with a different comedy icon." In the 20th episode of season seven, audiences were introduced to Dunder Mifflin Scranton's new manager, Deangelo Vickers, who was played — and this was a pretty big deal — by the great Ricky Bobby himself, Will Ferrell. Things got tense fast on the show: Ferrell's character was written with the same intensity and instability as any of his "10 to one" SNL creations but played agonizingly for 21 minutes at a time. For the paper salesmen of Scranton, things couldn't have been more uncomfortable.
This is wild because apparently, everyone in real life was super stoked to have Will Ferrell around.
Greg Daniels thought Will Ferrell was a slam dunk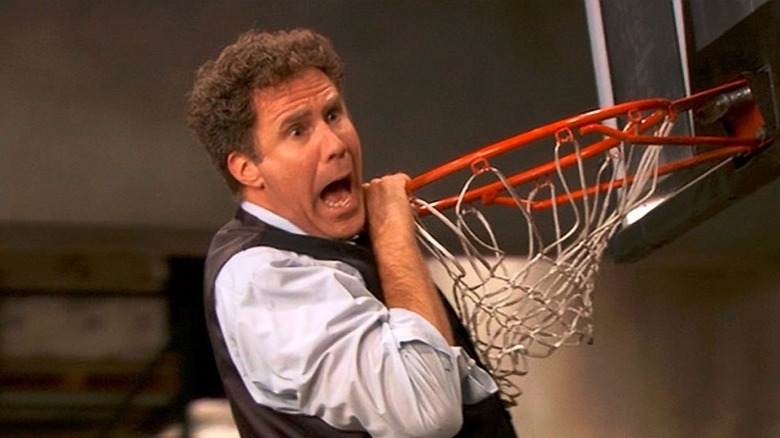 NBC
Yes, to hear the cast and crew of "The Office," everyone on this side of reality was thrilled to have Will Ferrell around, albeit for a short time. On the "Office Ladies" podcast, series creator Greg Daniels described the uplifted mood on set when the actors found out that Ferrell would be joining them. This was at a point where there was doubt whether "The Office" could continue without Steve Carell. At around 4:30 of the episode, Daniels recalled that Ferrell, who was an old friend of Carell's, had called and offered to cameo on the show during Carell's last season on "The Office" as Michael Scott, and that the producers had yes-anded him up to a four-episode story arc.
"We were all very excited to have Will Ferrell," Daniels recalled. "[...] it took a little pressure off, you know, whoever would have been 'the next boss' right after Steve, it would have been very difficult, probably. It was good to have a little palate cleanser." Fischer agreed, noting that "The Office" writer Daniel Chun felt that he and his fellow writers were relieved Ferrell was on board playing a transitional character amid the search for a more permanent replacement for Carell.
Love him or hate him, Deangelo Vickers' introduction on "The Office" marked a turning point for the series. That said, we wish him well as he continues to battle acute basketball-induced catatonia.