Grey's Anatomy Fans Wish They Could See More Of Parker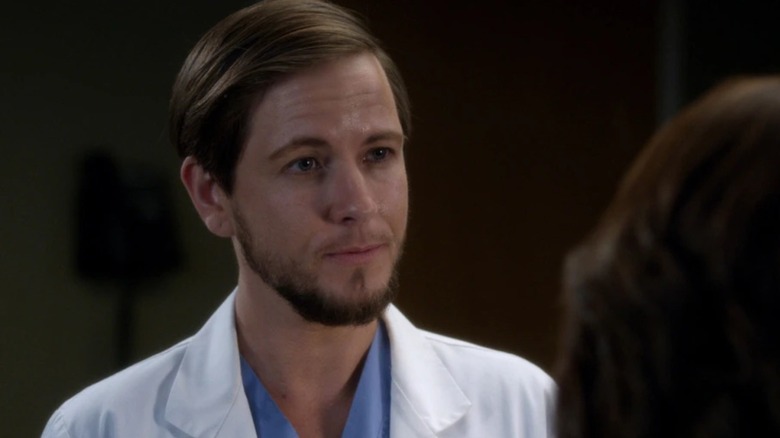 ABC
"Grey's Anatomy" is currently in its nineteenth season, so it won't come as much of a surprise that the show is... just a little bit overpopulated. Beyond namesake Dr. Meredith Grey — played by Ellen Pompeo, who, as of this writing, recently ended her run on the show as a series regular — there's a ton of doctors, residents, and interns on this show who cycle in and out of the doors of Grey Sloan Memorial Hospital. Some, like Dr. Erica Hahn (Brooke Smith) and Dr. Eliza Minnick (Marika Domińczyk) weren't quite as popular, but throughout the series' run, fans have definitely picked favorites amongst the medical professionals roaming this extremely dramatic hospital's halls.
With that said, there's a few residents who've had a really short shelf life on "Grey's Anatomy," and fans are speaking up about it. Here's why "Grey's Anatomy" diehards really wish we'd seen a lot more of Dr. Casey Parker, played by Alex Blue Davis.
Fans really wanted to see more of Dr. Casey Parker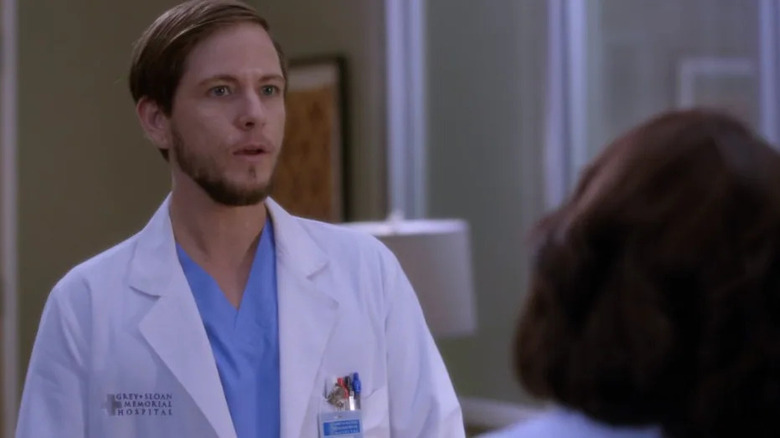 ABC
Over on Reddit, fans admitted they wanted to see more of Dr. Casey Parker, a resident who appeared in Season 14, 15, and 16. As a transgender man, Parker proves to be excellent representation for the LGBTQ+ community as a thoughtful, insightful doctor whose gender identity is not their only defining features, and fans took notice of this — and wanted to see more of him.
"I loved Parker," Reddit user Fitztragedy wrote in a larger thread about the character. "As a member of the LGBT community I loved having a character who was trans but there wasn't a big deal made about it. He just existed as he was. With Kai [Bartley, played by ER Fightmaster] I kinda feel like being non binary is all the writers planned with them." EmotionFlimsy agreed, writing, "yes! he was such an interesting character and they could have done so much with him. such a shame they never brought him back. i'm still holding out for a casey parker cameo." Some people also touched on Parker's introduction, where he reveals that he has a secret past as a hacker, using those skills to change the gender on his driver's license; user Icy-Enthusiasm-2719 wrote, "Parker had so much potential as a character. I loved the hacking episode!"
So what happened to Casey Parker?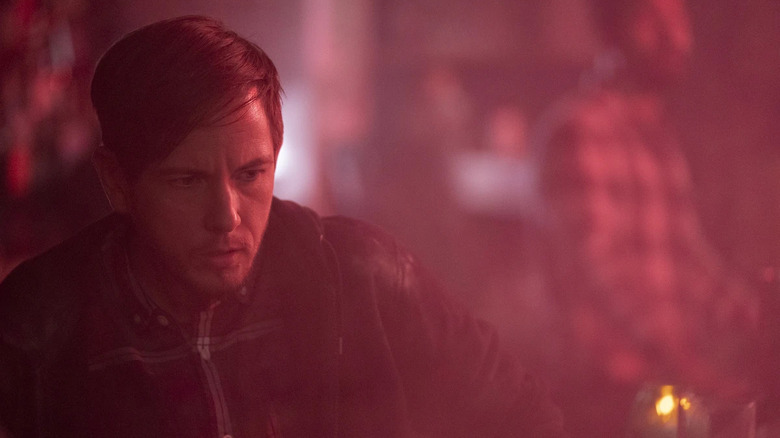 ABC
Unfortunately for "Grey's" fans, it doesn't seem very likely that Alex Blue Davis will return to the series as Casey Parker any time soon. See, the series has a habit of doing crossover events; lately, they've been with "Station 19," another Shondaland property, and that's where Parker ended up before Davis, seemingly, left the show.
In the "Station 19" episode "Let's All Go to the Bar," a car crashes into Joe's Bar — the watering hole frequented by doctors and firefighters alike — and throughout that episode and the following one, "I Know the Bar," Casey sustains a brain injury, and as it turns out, a temporal lobe contusion was aggravating his PTSD, leading to confusion and Parker not knowing where he was or what was going on. After wandering the hospital in his confusion, he's eventually treated, and other characters mention going forward that he goes to a neurological rehab center.
"Grey's Anatomy," as it always has done and always will do, continues to soldier on even after losing so many characters, including Parker. You can stream Parker's episodes on Hulu now.