G.I. Joe's Snake Eyes Getting Spin-Off Movie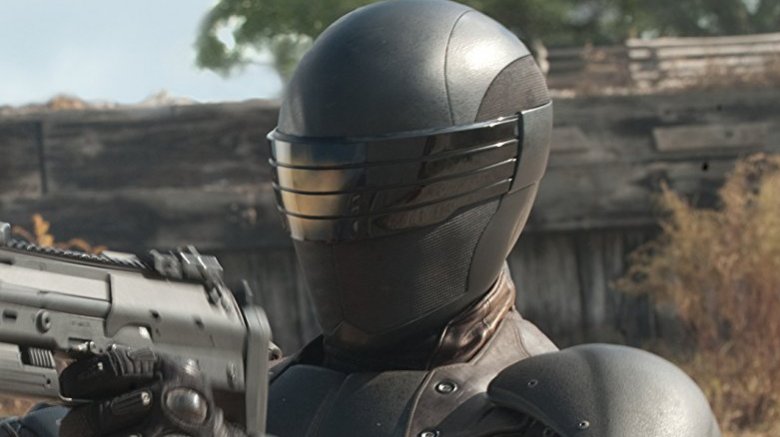 A G.I. Joe fan favorite is getting his own movie. According to The Hollywood Reporter, Paramount Pictures is pursuing a G.I. Joe spin-off about the silent ninja commando Snake Eyes. The character was played by Ray Park in 2009's G.I. Joe: The Rise of the Cobra and 2013's G.I. Joe: Retaliation.
Evan Spiliotopoulos, who has previously worked on Beauty and the Beast and The Hunstman: Winter's War, is in talks to write the script for the movie, which will be produced by Brian Goldner, the chief executive officer of Hasbro. Snake Eyes first appeared in Hasbro's toy line in the 1980s as part of their G.I. Joe: A Real American Hero relaunch.
Snake Eyes never reveals his face and never speaks, allowing him to standout from the rest of the military anti-terrorist group. He is known for his relationship with the team's only female member, Scarlett, and also for his solo missions alongside his pet wolf, Timber. He is the archnemesis of Storm Shadow, a ninja who is also his blood brother.
Paramount and Hasbro have been looking to reboot the G.I. Joe franchise for a few years. The first two films were both moderate financial successes, bringing in $302.4 million and $375.7 million worldwide, respectively, despite the fact that they were trashed by critics, with a 35 percent and a 29 percent on Rotten Tomatoes, respectively. The franchise is set to get a third film in 2020, although it is unclear if original star Channing Tatum will be returning.