Wilmer Valderrama Was On Board For A That '70s Show Movie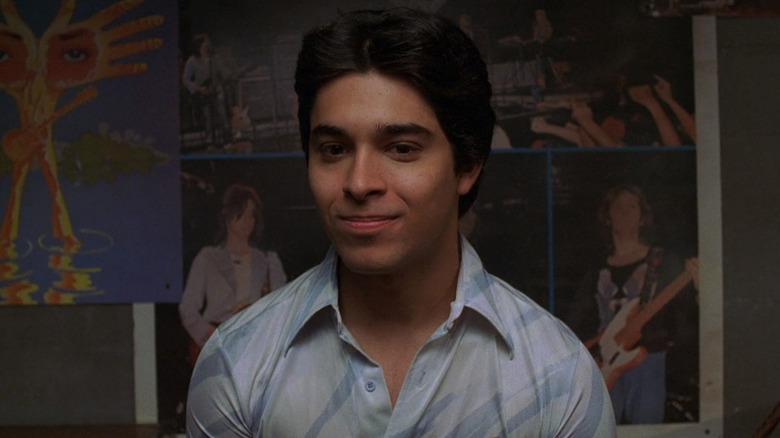 Fox
Tons of TV shows have managed to score feature-length film adaptations over time. From "Bob's Burgers" ending up on the big screen with its voice cast intact to a live-action small-screen movie-length reunion for "Veronica Mars" and the series of "Psych" reunion films, lots of programs have used movie-length storytelling to further the universes and give audiences a long, last look at the characters they once adored. Sometimes they continue the show's plot in a splashy way. Sometimes they show us what's happening in characters' lives a decade later. Either way, they reintroduce audience members to the people and places they once loved.
"That '70s Show" went a different route when it came to their own reunion; they boarded another popular bandwagon, that of the reunion series. "That '90s Show" includes appearances from most of the original series main cast, including Wilmer Valderrama as now-hairdresser Fez.
But before "That '90s Show" was a twinkle in Netflix's unblinking eye (and the show's producers were busy turning it down not once, but twice), Valderrama once spoke with an interviewer about what he would do for a possible "That '70s Show" reunion film.
Wilmer Valderrama would have taken the characters out of Point Place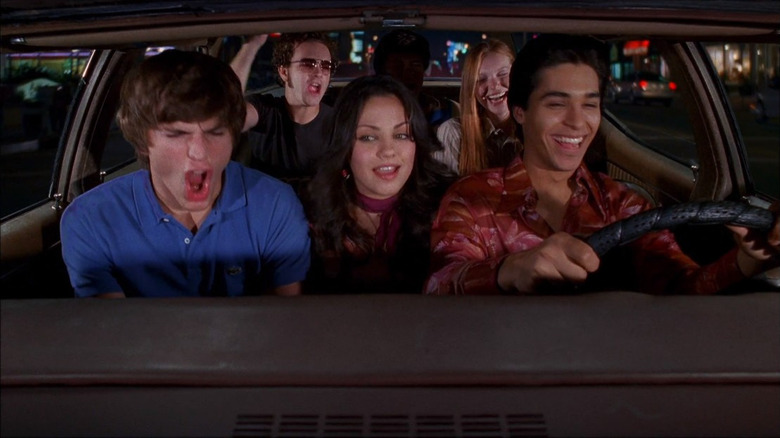 Fox
Speaking to The Today Show in 2019, Wilmer Valderrama, ironically, said that he wasn't sure if a reboot or continuation of "That '70s Show" was happening. However, he mentioned that he'd take the whole gang out of Point Place for a reunion film if he had his druthers. "That will be something that we could all connect to get behind some kind of crazy last road trip. Maybe Fez gets deported and they all have to go to Canada to get him or something?"
Road trips were common on "That '70s Show," from Michael Kelso (Ashton Kutcher) and Donna Pinciotti (Laura Prepon) heading to California with Eric Forman (Topher Grace) in hot pursuit to Kelso driving Jackie Burkhart (Mila Kunis) to Chicago. So a final road trip featuring the entire gang sounded fitting for a farewell outing and even harkens back to the show's opening credit. Much of the series features the gang driving around town in the Vista Cruiser.
Naturally, with "That 90's Show" officially set for a second season, it appears that the cast's reunion will be ongoing. And Valderrama will apparently be there for each twist and turn in Fez's life. According to an interview with BuzzFeed, "That '70s Show" and "That '90s Show" co-creator Bonnie Turner explained that "When we called Wilmer to see if he would come back and do Fez, and if he had any interest, he said, 'When do you want me?' And then he said, 'I haven't done the voice since That '70s Show.'" Valderrama admitted to Turner that he'd done so out of respect — and accepted by using his Fez accent for the first time in years, saying, "Yes, Mrs. Bonnie." Now that's what you call loyalty.