The Freshening - What We Know So Far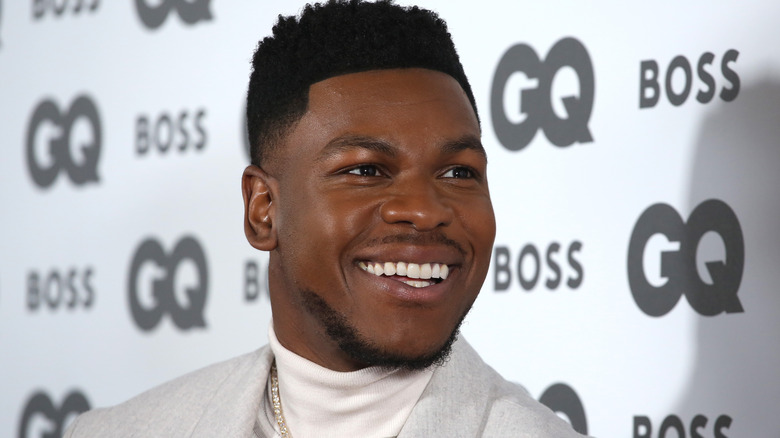 Lia Toby/Getty Images
It's been a banner time for the sci-fi genre. "Everything Everywhere All At Once," a kaleidoscopic, genre-bending take on the multiverse, is absolutely cleaning up this awards season. The delightfully campy "M3GAN," which proved to be a box office smash, is as indebted to sci-fi as it is to horror. If any contemporary actor is associated with the genre, it's John Boyega, who rose to fame in the sci-fi comedy film "Attack the Block" before making himself the genre poster child in films like the "Star Wars" sequel trilogy and "Pacific Rim: Uprising."
"I love sci-fi," Boyega told Gizmodo. "Ever since I was a kid, it's just something that has given me a sense of escapism, and at the same time, I love the characters and layered stories." Boyega continues to be drawn to the genre with upcoming projects like "They Cloned Tyrone," and has also signed on to star in the recently announced "The Freshening." Here's everything we know about the film so far.
When will The Freshening be released?
As of this writing, there is no firm release date set for "The Freshening." According to a report from Deadline, shooting is scheduled to begin later in 2023, indicating that "The Freshening" could be angling to hit the 2024 festival circuit, barring any major production delays.
"The Freshening" may still be months or years away, but the seeds of the project were first planted in fall 2018, when Rachel Khong's short story of the same name was published in the Paris Review. FilmNation Entertainment — the production, finance, and distribution company behind such acclaimed, award-winning films as "Spencer," "Promising Young Woman," and "Arrival" — acquired the rights to the story. The adaptation was exclusively announced by Variety in February 2021, with FilmNation set to finance and pursue all worldwide sales.
In addition to FilmNation's involvement, the producing team behind "The Freshening" includes actor-producer Ali Wong, as well as filmmaker Adam McKay and his Hyperobject Industries company.
What is the plot of The Freshening?
"The Freshening" is a sci-fi romance that explores a question typically reserved for comedy bits and dorm room philosophers: what if a person truly couldn't see race? "The Freshening" takes place in a near future where problems regarding race and gender have led tensions to violently escalate. In response, the U.S. government mandates injections known as "The Freshening," which results in all Americans perceiving each other as the same race and gender as themselves. When a new drug surfaces that allows people to see others as they truly are, protagonists Sam and Reese must decide how they will confront the world they've come to know, or the world as it really is.
"When we read 'The Freshening' we were blown away by this timely and provocative story," FilmNation's President of Production Ben Browning and SVP of Production Ashley Fox said in a statement (via Variety). "Developing this film ... is going to be a one-of-a-kind experience in filmmaking."
Who is starring in The Freshening?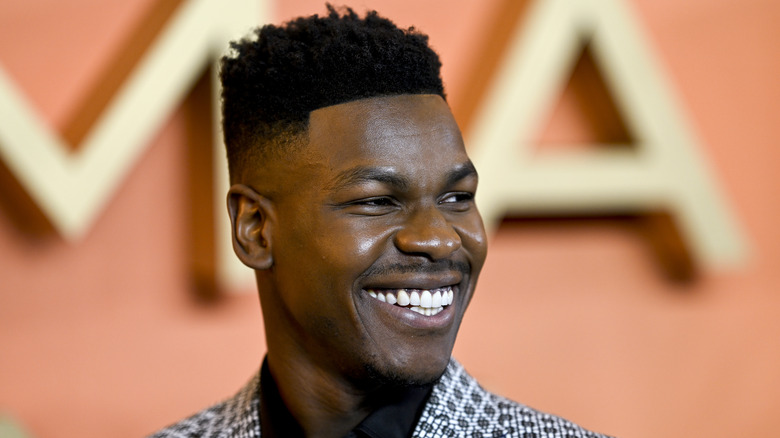 Gareth Cattermole/Getty Images
John Boyega has been cast to star as Reese in "The Freshening." There's no word yet on who will play his co-star Sam, or who else will round out the ensemble, but additional casting for the film has begun.
"It's a dream to work with John Boyega, a singular talent whose commitment to his craft and willingness to take risks have delivered such memorable, wide-ranging performances," director Cathy Yan said of the casting announcement (via Deadline). "I know he'll bring incredible depth and nuance to Reese. I'm thrilled he's on for this wild ride."
Boyega has certainly earned his sci-fi credentials, having starred in the "Star Wars" films "The Force Awakens," "The Last Jedi," and "The Rise of Skywalker." He's also done dramatic work outside the genre, as evidenced by his performances in "The Woman King," "Breaking," and an episode of Steve McQueen's anthology series "Small Axe."
Who is directing The Freshening?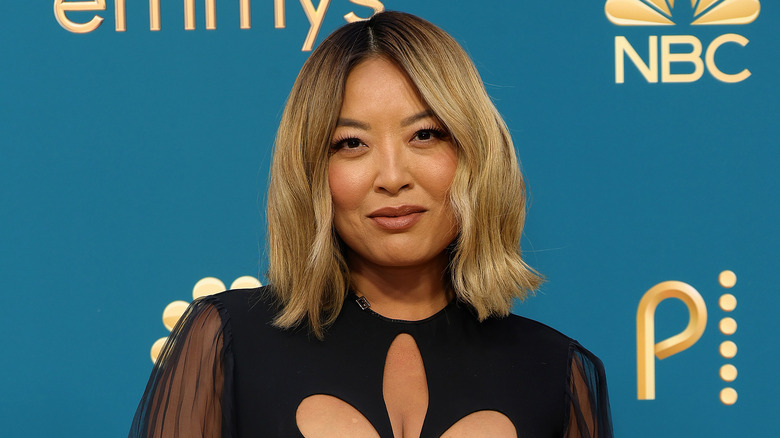 Momodu Mansaray/Getty Images
Cathy Yan has been attached to direct "The Freshening" since Variety confirmed her involvement in 2021. Yan is perhaps best-known for directing "Birds of Prey (and the Fantabulous Emancipation of One Harley Quinn)" in 2020, the well-received spin-off of "Suicide Squad" starring Margot Robbie. Yan is also known for her 2018 film "Dead Pigs," which received a worldwide release in 2021. On TV, she directed a Season 3 episode of "Succession," earning an Emmy Award nomination for Outstanding Direction for a Drama Series.
In addition to directing, Yan is also penning the screenplay for "The Freshening" and producing under her Rewild banner. "'The Freshening' is exactly the type of daring and timely film that excites me as a writer and director," the multi-hyphenate talent told Variety. "The Freshening" isn't the only adaptation on Yan's docket: she's also set to write and direct "Sour Hearts" for A24.
Who is producing The Freshening?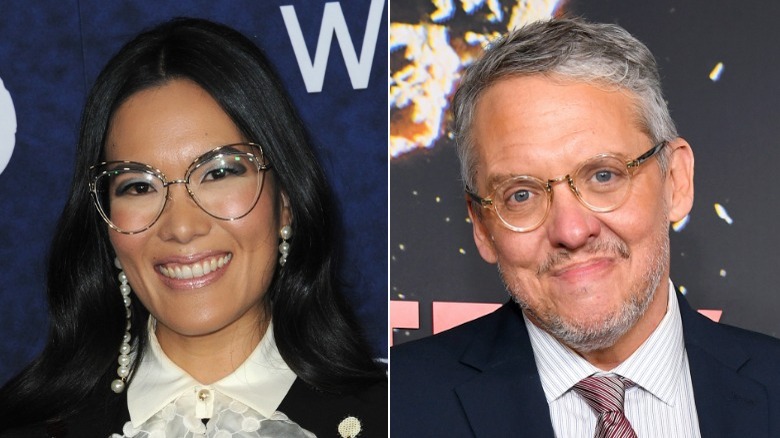 Albert L. Ortega & Kevin Mazur/Getty
In addition to the star talent that is John Boyega and Cathy Yan, "The Freshening" has also attracted a slate of A-list producers. One is Ali Wong, who's known for her acclaimed stand-ups specials, as well as a diverse slate of projects that include the rom-com "Always Be My Maybe" and the animated series "Tuca and Bertie." Wong has produced a number of her own projects, as well as the stand-up special "Sheng Wang: Sweet and Juicy," which she also directed.
"I was so haunted by Rachel Khong's compelling and high concept story when I read it," said Wong (via Variety). "'The Freshening' is unlike anything I've ever worked on and I'm thrilled to develop it into a film with everyone involved."
Also on board as a producer is Adam McKay, who joined the project alongside his Hyperobject Industries colleague Betsy Koch. McKay founded the production company in 2019 after leaving Gary Sanchez Productions, and the banner has since backed his film "Don't Look Up," as well as the horror movies "Fresh" and "The Menu."