The Good Place's Ted Danson And Mike Schur Reunite For Netflix's The Mole Agent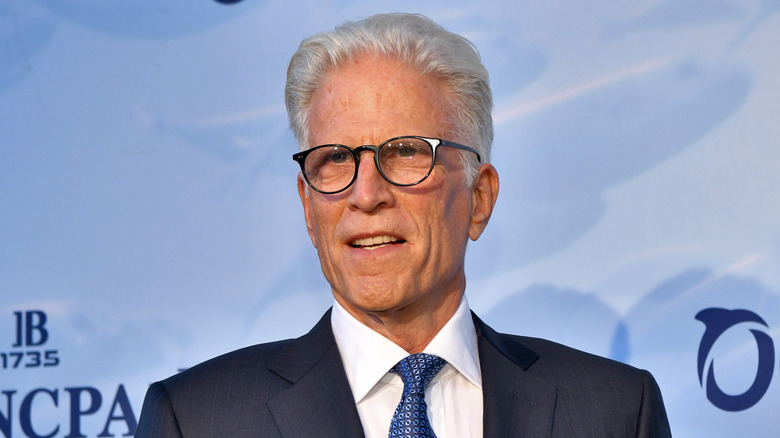 Rodin Eckenroth/Getty Images
Ted Danson has undergone quite the transformation over the course of his career and it's hard to put a finger on what role he's most known for. Whether you know him from movies like "Three Men and a Baby" and "Made in America," or television shows such as "Cheers," "CSI," or "Damages," Danson is a skilled actor with a wide range of talents that allow him to oscillate between dramatic roles and more comedic projects. No matter the situation, Danson fully commits to the narrative. However, his portrayal of Michael on "The Good Place" is undoubtedly some of Danson's best work. His performance earned him three Emmy nominations, but also introduced him to a whole new generation of fans.
Michael is constantly scheming and he can be pretty emotional, traits that leave room for Danson to showcase his impeccable line delivery. Although Michael is initially irreverent toward humanity, he comes to have a finer appreciation for the human experience, characteristics that might come into play on Danson's next project, which will reunite the actor with "The Good Place" creator Mike Schur.
Ted Danson and Mike Schur join forces for a series adaptation of The Mole Agent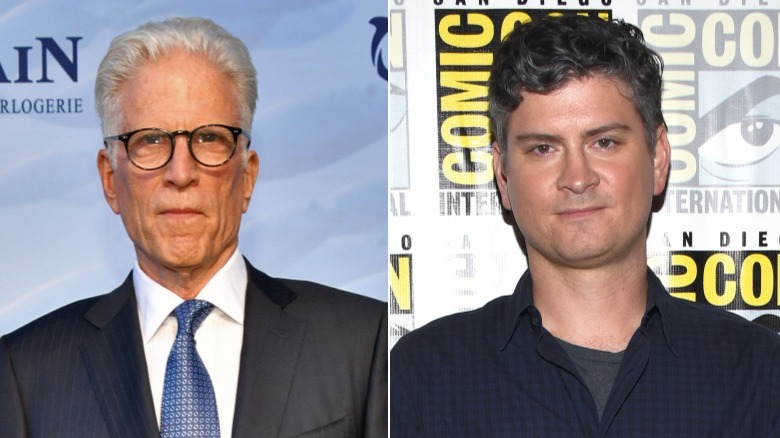 Rodin Eckenroth & Araya Doheny/Getty & undefined
As reported by Variety, Ted Danson and "The Office" alum Mike Schur will be collaborating on an eight-episode adaptation of "The Mole Agent." Counted among the best documentaries available on Hulu, "The Mole Agent," also known as "El Agente Topo," is a Chilean documentary directed by Maite Alberdi that follows a private investigator's covert investigation into potential nursing home abuse. The Oscar-nominated documentary, which debuted at the 2020 Sundance Film Festival, focuses on a hired hand named Sergio. As he infiltrates the nursing home to learn more about the residents, Sergio finds himself caught between the goals of his mission and his involvement in their lives.
According to Deadline, the series sparked a bidding war between all the major networks and streamers, with Netflix walking away as the victor. It's a premise that's ripe with comedic potential, especially with Danson and Schur behind the wheel. Nursing homes aren't usually known for being the happiest of settings, but if the series captures the humor and heartache depicted in the documentary, Danson will surely get to show off his ability to have audiences smiling one minute and crying the next. The joint efforts of Danson and Schur are usually good for a laugh and if this collaboration is anything like "The Good Place," viewers are in for a treat.