Daredevil: Born Again: Jon Bernthal's Return Has Fans Asking About Karen & Foggy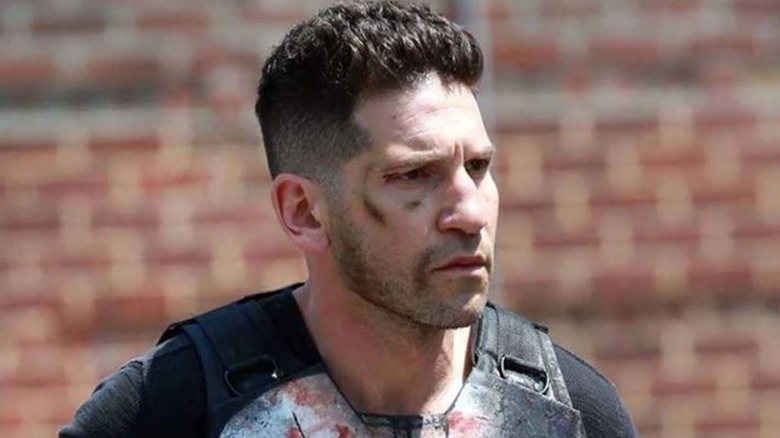 Netflix
When "Daredevil" premiered on Netflix in 2015, the start of the streamer's exploration of long-form storytelling for Marvel properties received overwhelmingly positive critical acclaim. The action-drama show was bold, gritty, and pushed forward by a wide array of performances, including Charlie Cox in the lead role as Matt Murdock/Daredevil. Although canceled after three seasons, the series now fits snugly within the MCU timeline and can be found on Disney+ where it is joined by other Marvel properties.
Thanks to Disney+'s push to create numerous originals programs in tandem with the Marvel Cinematic Universe, the upcoming reboot "Daredevil: Born Again" is set to revamp the title character's nocturnal crime-fighting in NYC's Hell's Kitchen as part of the universe's Phase 5. Cox will return, in addition to Vincent D'Onofrio as Wilson Fisk, and it has been confirmed by The Hollywood Reporter that Jon Bernthal will reprise his role as The Punisher in the new series. But since the new program is a reworking to fit within the wider MCU, fans are taking to social media to ponder if Karen and Foggy will return since actors Deborah Ann Woll and Elden Henson are not returning for the new venture.
Fans are speculating that the roles of Karen and Foggy may be recast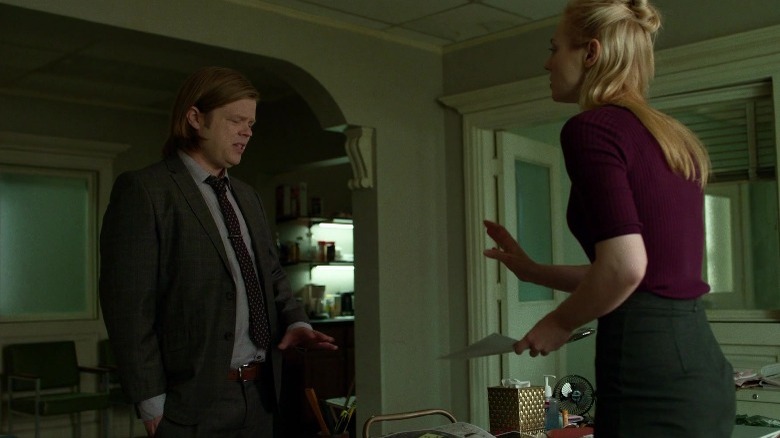 Netflix
Casting news for "Daredevil: Born Again" has been positive for fans of mainline characters from the comics and the original series. But The Hollywood Reporter has also announced that actors Elden Henson and Deborah Ann Woll are nowhere to be found on the show's roll call as rebooted versions of Foggy Nelson and Karen Page. Fans have taken to Twitter to voice their concerns with @OwennZo sharing, "THIS MAKES ME SO SAD. I'm soo happy we got Jon Bernthal back but man did I also want these guys back especially Elden Henson as Foggy."
The commentator added how both characters were integral parts in the world of "Daredevil."
@DanThatMadman commented how he was happy that Bernthal was returning but hopes the two characters and the actors who played them can make a return to the new series at some point. Some franchise fans were not as positive and optimistic in their assessment and expressed their frustrations.
@_MxttHxll_ stated, "It's great like that Jon Bernthal is coming back as Frank but how tf you gonna do a Daredevil sequel series without Karen and Foggy man," followed by a sad emoji. Although Woll and Henson are not in line to star in "Daredevil: Born Again," it remains to be seen if Karen and Foggy will feature in the new series.