Comedian Chris Hardwick Once Cameoed In The Walking Dead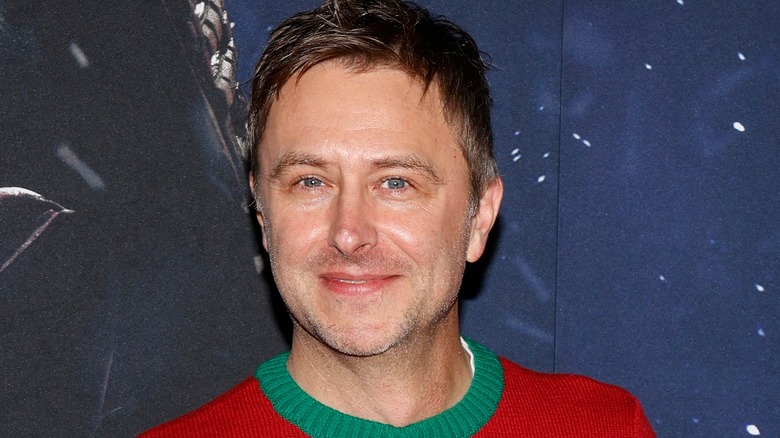 Ovidiu Hrubaru/Shutterstock
Zombies have a long and beloved niche within film and horror history, and in 2010 the undead broke into television. "The Walking Dead" became a breakout entry thanks to storylines that played on common human frailties and characters that piqued viewer interest. Over time, the Robert Kirkman adaptation built those characters into both fan favorites and hated villains playing on the most devious of instincts.
Gory sequences highlighting a massive undead population also helped the series stay true to its horror roots. After all, what would a horror series be without its core tenets? Series creators looked no further than a special effects icon to make their blood-drenched dreams happen. Greg Nicotero started with the greats — namely George A. Romero and Tom Savini. Nicotero's experience with those horror legends paid off, as he depicted the living dead in various states of decay for "The Walking Dead." 
Putting together such a massive undertaking meant a multitude of actors would be needed to fill in as zombies. Among the skilled talent bringing those figures to life are some surprising names. One, in particular, will be a familiar name to "Walking Dead" fans.
Hardwick had a not-so-surprising role during his appearance
Chris Hardwick can say he is a true zombie — at least on TV. His appearance on "The Walking Dead" came as a blink-or-you'll-miss-it cameo. Hardwick appears in the 2019 episode "Scars." In the episode, the series' main characters deal with shocking incidents from the past as they come to terms with the loss of an important character. At one point a walker put Judith (Cailey Fleming) in danger, but she escaped: And that certain undead terror just happened to be Hardwick doing his best ode to zombie lore.
The game show host and Nerdist creator found a home of sorts with the AMC franchise. On the heels of the Nerdist brand's extension into podcasting, he helped usher in a new format that would update live viewing. The pop culture phenomenon of live tweeting had not reached its potential, and fans needed a way to talk about each thrilling episode. "Talking Dead" provided a haven of sorts; the talk show format recapped the show's episodes, and presented important guests as well as celebrity fans to talk about current series events. 
At one point, "Talking Dead" extended into talking about the spin-off "Fear the Walking Dead" as well. While that lasted for some time, it ultimately scaled back. The final episode of "Talking Dead" coincided with "The Walking Dead" series finale in 2022.